Finding an apartment in London or/and abroad! | Ask Benny | Forum
A
A
A
Topic RSS
Related Topics
Finding an apartment in London or/and abroad!
February 9, 2012
22:39
SEO Polyglot
Madrid, Paris, London for now! :)
Forum Posts: 8
Member Since:
July 18, 2011
Offline
Bennyyyy… I did it… got out of my confort zone and I am off traveling now. I am now in London for 2 months.
My mission is to improve my english pronunciation and accent.. I want to sound as a native… like what you did for portugues brazilian but I want to sound like an english native speaker… It is a cool challenge… I will see how it goes… I am talking classes that will start next week.
I had an hard time finding accommodation. I almost got scam from craigstlist. I am not stupid and check their site and other things online and found out they were scammers. I heard that there is a lot of scammers for apartments in London and else where from what I heard. I read your posts about craigstlist, searching local sites, local assistant to find it for you etc.. How can you be so sure. I mean, you need some luck and experience I guess.
I end up renting a room on http://www.airbnb.com where I got a create offer but i got lucky. I am in the center of London..near Angel underground station paying 530 Euros a month… that's great!!! lucky me. However I would prefer to be by myself. My own flat on that site airbnb would have cost at least 2000 Euros. I also work with my laptop and it is better to be by yourself when you can afford it. 
How do you find affordable places anywhere without getting scam ? Because I am not willing to pay upfront unless I am 100% sure I will get the place…
Sandy Allain – Seo Consultant " My goal is to use SEO with my language skills.. Seopolyglot :-) "
February 10, 2012
01:25
Randybvain
Cheltenham, UK
Experienced Language Hacker
Forum Posts: 450
Member Since:
August 2, 2011
Offline
Look for the local 7/11 shop or Polish shop with ads on the window pane. Very often one may find good, cheap accomodation there. Alternatively, check a local newspaper. Private landlords may have better offers.
Native:
| Fluent:
| Conversational and learning:
| Elementary and beginner: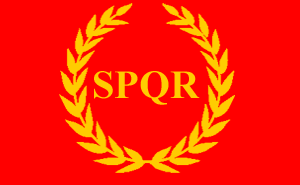 I learned also a bit:
I would like to learn:

Polska strona języka walijskiego
February 10, 2012
16:56
SEO Polyglot
Madrid, Paris, London for now! :)
Forum Posts: 8
Member Since:
July 18, 2011
Offline
February 11, 2012
06:58
Benny
Berlin, Germany
moderator
Forum Posts: 459
Member Since:
June 1, 2009
Offline
The best way to find affordable accommodation is to NOT look for it in one of the most expensive cities in the world

Whenever people want to improve their English I usually recommend anywhere but London to do it, as people are more impatient there and can be as bad as Parisians from what I've heard. I lived in London myself and saw a little of this second hand.
If I were you I'd choose a different city to live in, and not go for the very centre. I was living a train ride away from the centre of London when I was there so this made it so much easier. When you are central you pay for that. Even here in Taipei, where the cost of living is so much lower, I am breaking this rule and have a tiny studio for the same price as a huge apartment would cost if I were to live outside the centre.
After choosing a non-central location (near public transport is fine most of the time), and a cheaper city (unless you specifically must work in London there is no advantage whatsoever to learning English there instead of any other city in the UK or Ireland), how you look depends on how long you plan to stay.
If I'm only staying for a few weeks, I focus on "vacation rentals", as they come furnished and work out to be the cheapest rent for that time period. In America I use sites like vrbo.com, although I don't know how popular it is in other countries.
If staying for a few months, then check out student sites, or go directly to universities. Many of them have advertisement boards for accommodation. I also highly recommend going to the Couchsurfing group for that city and seeing if there is an accommodation subgroup – usually someone has already asked your question and the best sites specifically for that city are mentioned, or people may even put an advertisement up themselves.
I really think you are asking for WAY too much to hope to get a place to yourself in central LONDON that's affordable!! You'll either have to share it, or be flexible on where you live if you want more comfort and a pad of your own. If you are happy with where you are now and what you are paying, then why not just stay there? If you want a place of your own, get out of London.
If you want to work as an SEO guy you have absolutely no excuse whatsoever to need to live in the centre of London. It's throwing money away. Many suburbs of greater London are well connected by train. I lived a 40 minute train ride away and could still have a social life with people in the centre, while living and eating out in cheaper places.
To avoid scams, I always make sure I see someone face to face before any money changes hands. What I tend to do is arrange to see several flats on my very first day and stay in a hotel or hostel for 2 nights while I check it all out, with the goal of moving in immediately. This also means that it's better to arrive just before the start of the month.
If you are already there, then you can see people in person right now and this makes it way less likely that it is some scam. Never send money to someone you've only talked to online. I arranged for this place in Taipei online, but I only paid on arrival, and that's what I've done in other places I've arranged online. To show the landlord I'm trustworthy I referred them to my site and Youtube videos so they saw who I was, although I don't know if that made any difference.
Hope this advice helps!
Speaks
:
Learning
:
February 11, 2012
13:42
SEO Polyglot
Madrid, Paris, London for now! :)
Forum Posts: 8
Member Since:
July 18, 2011
Offline
Merci Benny!!! Yes i am a typical Parisian…ahhhhhh you got me… heheehe!!!!
My mission actually came afterward.. I wanted to go to London to visit some friends and also it was my first mission so I wanted to take it easy. I agree London is the exeption, it is quite expensive so I will need to share flat or get a flat not in the center.
There are many ways to find flat and believe I am common sense to not pay before arriving in the city unless it is from a well known website such as airbnb that was great… 
I will stay where I am in London. It is a good deal…
When you talk about long stay, do you mean more than 3 months?
Sandy Allain – Seo Consultant " My goal is to use SEO with my language skills.. Seopolyglot :-) "
Forum Timezone:
America/New_York
Most Users Ever Online: 522
Currently Online: Schalburg, Aegidius
19 Guest(s)
Currently Browsing this Page:
1 Guest(s)
Top Posters:
Kevinpost: 498
Randybvain: 450
this_just_in: 328
Alasdair: 304
sipes23: 260
NKellyEmerald: 231
Member Stats:
Guest Posters: 7
Members: 19257
Moderators: 2
Admins: 1
Forum Stats:
Groups: 5
Forums: 16
Topics: 2660
Posts: 15226
Newest Members: hbevdbjsz, Advadaunfaway, acathemab, q6e9l5y, FickertCarne708, Ricsbooks
Moderators: Lingo (268), anno (205)
Administrators: Benny (459)