Esperanto | Resources for non-spoken aspects of the language | Forum
A
A
A
Topic RSS
Related Topics
Esperanto
December 5, 2011
17:10
this_just_in
Toronto
Experienced Language Hacker
Forum Posts: 328
Member Since:
August 9, 2011
Offline
Does anyone here have any tips on how to learn Esperanto?
I really would like to learn Esperanto and the Foreighn Language institute says you can learn Esperanto in as little as 150 hours compared to 750 for languages like French and Spanish. But I can't seem to find any resources. I live in toronto and Montreal (I am a flight Attendent so I am always in between). I have looked for books but can't seem to find any!! Also does learning Espranto really Help with other languages?
Fluent-
-Native English (Toronto)
-French
Mission/Learning-
-Spanish
December 5, 2011
17:27
fabriciocarraro
Brazil
Forum Posts: 31
Member Since:
November 25, 2011
Offline
Go to http://www.lernu.net
You'll find EVERYTHING there is about learning Esperanto on that website, in pretty much any language you want.
Native:   
        Advanced:
      Intermediate:
      Beginner:
      Wishlist:
http://russoparabrasileiros.wordpress.com/ 
Feel free to PM me!
Facila.org is a good site if you want to hear some spoken Esperanto for beginners. The people reading the stories speak very well and very clearly.
I started learning from the book Teach Yourself Esperanto a long time ago. It's probably quite difficult to get hold of now but I thought it was very good. It's quite grammar-heavy though so it might be a bit boring if that's not the way you like to learn. Your best bet for buying books is probably your local Esperanto club.
I think Esperanto helps a lot if it is your second language because it can quickly give you the confidence that learning a language is actually possible. At least for me in Britain we don't really get taught languages very seriously at school so Esperanto is a really good practical way to learn how you go about learning a language in general. I think I never would have bothered to start trying to learn French if I hadn't been learning Esperanto first. It's probably not as helpful if you've already been learning some other European languages though.
Speaks: 
Learning:
December 6, 2011
22:50
Raphacam
Rio de Janeiro, Brazil
Forum Posts: 149
Member Since:
September 18, 2011
Offline
Lernu is really a great site, and I'll also recommend you to use the Wiktionary, as it will decompose the words into root(s), suffix(es) and prefix(es). Instead of simply sitting down and learning all the suffixes and prefixes, an essential part of Esperanto, I simply decomposed more and more words until I knew all of them by heart. To train your listening and to have some fun, you can look for Esperanto speeches in internet. Searching well, I've even already found The Simpsons! You can also always Skype me at raphael.de.souza.camisao to have your doubts answered and train both your speaking and your listening. Bonan sorton!
Native:
Fluent:
Non-fluent:
Old experiences:
Interested in:
February 13, 2012
07:18
bri thought
徳島, Japan
Forum Posts: 104
Member Since:
July 8, 2011
Offline
Lernu has great resources for beginners, but I found it a little overwhelming with all the courses, and wasn't sure where to actually start. Now that I've tried most of the beginner courses, as well as some non-lernu ones, hopefully I can help some other future Esperantists sort it out.
Here are the courses I've gone through so far (all for free!), with a rating out of 5 stars:
Mi estas komencanto (@lernu.net): I really recommend this for beginners who want to focus on conversation. It's designed for those who don't yet know a word of Esperanto to be able to converse at an Esperanto convention, so it introduces a lot of useful phrases without much focus on the grammar. It prepares you for some common situations like asking for directions, meeting new people, ordering a meal, asking people's opinions, etc., although there are also a few things introduced that might not be so useful outside an Esperanto convention (about dorms, application forms, etc.) My favorite component of each lesson was the conversations with gaps in the audio so that you could join in; this really required me to think on my feet. There are also exercises where you have to type the correct response to a question (or the correct question to evoke a certain response), which further helps your Esperanto production. It's not required, but doing another grammar-based course at the same time helped reinforce what I learned in this course; I personally found it a bit hard to memorize word endings and longer phrases without knowing the logic behind them. ★★★★
Bildoj kaj demandoj (@lernu.net): This is for pure beginners, and uses pictures to illustrate vocab and grammar points without any non-Esperanto instruction. You can think of it as a ghetto Rosetta Stone. An interesting idea, but I can't tell you if it's an effective one, because constantly clicking to load the next page with only one picture drove me crazy, so I ditched this course pretty quickly. ★
La Zagreba Metodo (@lernu.net): This course is like a graded reader for beginners. The first lesson starts with a story using very simple vocabulary, and the story evolves and gets progressively more advanced over most of the lessons. Only the last two lessons are not related to the story: they are excerpts from Esperanto literary translations, which I found to be a bit too steep of a learning curve, but the lessons up until this point are manageable. To be honest, the story is not exactly thrilling, but I really liked being able to click on any word and have the translation (in the language of my choice!) pop up, which made it very easy to understand. I found it good for learning new vocabulary, and good for copy-and-pasting into Anki. I recommend it as a second course, after you've become familiar with the grammar and the most common words; there is too little explanation for a pure beginner to dive right in without getting overwhelmed.★★★
Vojaĝu kun Zam (@lernu.net): Another one that's listed as a beginner course, but that I would recommend after getting some basic footing in the language. In this course, Zam travels to 20 different cities around the world, and provides his thoughts on each one in about 6 or 7 lines of text with accompanying audio. As with all lernu! courses, you can click on any word for the translation to pop up. This course has been great for my listening and for my Anki deck. I like how the audio for each line is pronounced slowly and clearly, and at the bottom there is also the audio for the entire text read at natural speed. The contents are interesting, and the lessons are short enough (if you skip the exercises like I did) to make you want to keep going on to the next one. The only criticism I can think of is that the language introduced might not be the most relevant for those of us whose main goal is everyday conversation. This is a listening and vocab course, not a conversation course. ★★★★
These are almost all the "Basic" and "Beginner" level courses (I'm still not sure what the difference is) at lernu.net. The ones I haven't tried are Ana Pana, a correspondence course (I couldn't figure out how to get assigned a tutor!),La puzla Esperanto (I couldn't make heads or tails of how to use it), and Pri la Fundamento, introducing a guide written by the founder of Esperanto with a side-by-side translation (it was too dry and difficult). Reviews for these courses would would be very welcome.
Some non-lernu courses:
Email correspondence course (lessons here): This is what I used in conjunction with "Mi estas komencanto" to make up for its lack of explanations. There seems to be quite a few courses that follow this same format. Each lesson introduces some new vocab and grammar points, and gives you a bunch of translation exercises to send to a tutor for correction. The course itself was good, and the translation exercises were helpful; I could feel the right words coming to me more and more quickly. If you're the kind of person who feels like working with bizarre and useless sentences ("two boys will make three dry cakes" kind of thing) is a waste of time, then I can't recommend this course or any of the other ones like it, but I found it entertaining and useful for getting used to the structure of the language. Unfortunately though, the tutor I was assigned didn't respond to my emails, and you're supposed to wait a week before requesting a new one. After a week he finally responded with the Lesson 1 corrections, but by that time I had already finished the exercises up to Lesson 6 and felt ready to move on to other things. Others have reported that their tutors were prompt and helpful. ★★★
Kurso de Esperanto: A multimedia learning software. It's similar in structure to the above course (including the correspondence with a tutor), except with audio and quizzes. There were less translation exercises than the above correspondence course, but the quizzes (which require you to do things like correctly type the words you hear or drag the correct endings to the word) probably make it on par with the above course in terms of both effectiveness and tediousness 
  I didn't progress past lesson 4 since I was already familiar with the content from other courses.
★★★
Pasporta a la Tuta Mondo: This is an Esperanto drama available on YouTube. The language used is pretty easy (and gets progressively more advanced), but it requires some knowledge: when I first watched it a few days into my studies I understood almost nothing, and when I got back to it a week later after finishing my beginner courses I suddenly understood everything! It's actually supposed to be a course, and there is a teacher who discusses the story and some grammar points between episodes, but honestly, if you don't already know how to form the past tense or plurals in Esperanto, there's no way you're going to understand an all-Esperanto technical explanation about it, so I see these parts as reinforcement and listening practice rather than an instructional course. The story is entertaining and fun (as is the late 80's wardrobe), but the bizarreness that makes it so endearing starts to be taken a little too far during the second DVD (a YouTube commenter who writes "fucking hell, I really hate all these weirdos" apparently shares the sentiment.) Don't forget to read the mostly Esperanto comments from other YouTubers for each episode! ★★★★★
Speaks:  
  Studying:  
 Next up:  
Current Mission: 3 Months to Fluent (B1) Mandarin
February 13, 2012
19:48
Randybvain
Cheltenham, UK
Experienced Language Hacker
Forum Posts: 450
Member Since:
August 2, 2011
Offline
This is very interesting. You have put much effort in producing this and thank you for that. I am going to deal with Esperanto once I finish with Latin, so I wil definitely use your advice!
Native:
| Fluent:
| Conversational and learning:
| Elementary and beginner: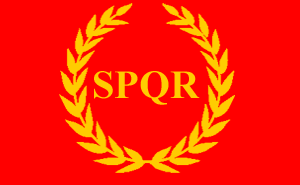 I learned also a bit:
I would like to learn:

Polska strona języka walijskiego
March 1, 2012
20:21
Kevinpost
Orlando, Florida, U.S.A.
moderator
Forum Posts: 498
Member Since:
July 15, 2011
Offline
That is a great list! I'm going to add another vote for lernu, but my personal favorite method when I was an absolute beginner was the aforementioned Kurso de Esperanto. Very, very helpful!
Also, feel free to message me on Skype, my name is sjotterman. I'd be glad to chat with you to give you some practice.
Native:  
Conversational:
      Basic: 
     Later: 
April 14, 2012
16:00
Martín Raúl Villalba
Argentina
Forum Posts: 151
Member Since:
June 25, 2011
Offline
This is a long overdue re-post of my Esperanto resource list as per Lingo's request. It was originally posted here: http://www.fluentin3months.com/forum/my-language-mission/aiming-for-fluency-by-2013/
NOTE: It needs some clean-up and I've got quite a few more resources to review and add. I'll do this as time permits.
===============================================================
Here is my current list of Esperanto resources, use at will:
1. Phrasebook: http://wikitravel.org/en/Esperanto_phrasebook#b
2. General: http://www.esperanto-chicago.org/esprimoj/
3. General: http://lernu.net/
4. Audiobooks: ~/vlt/language/eo
5. Literature: http://www.retkompaso.com.ar/?page_id=51
6. Local: http://www.retkompaso.com.ar/
7. Wikipedia: http://eo.wikipedia.org/wiki/
8. Books: http://www.bretaro.net/novajhoj
9. Writing: Lang-8
10. Pronunciation: http://www.forvo.com/
11. Unua Libro: http://www.genekeyes.com/Dr_Esperanto.html
12. Dua Libro: http://www.gutenberg.org/files/20006/20006-h/20006-h.htm
13. Chat: http://esperanto-panorama.net/angla/babilu.htm
14. Chat: http://www.babilejo.org/
15. Chat: http://esperanto.net/veb/irc-esp-en.html
16. VOICE Chat/Exchange: http://www.mylanguageexchange.com/HowTo.asp
17. Chat: http://eo.chatonic.com/
18. Chat: http://pp.kpnet.fi/jhii/sablo/
19. Chat: http://www.unilang.org/voicechat.php
20. Music: http://www.vinilkosmo.com/
21. Book: http://www.odaha.com/antoine-de-saint-exupery/maly-princ/la-eta-princo
22. Podcast: http://radioverda.com/
23. Video: http://farbskatol.net/dotclear/index.php
24. Dictionary: http://esperanto-panorama.net/vortaro/eoen.htm
25. Dictionary: http://reta-vortaro.de/revo/
26. Chat: IRC: irc.rizon.net#/lang/
27. Music: http://www.youtube.com/user/eobo49821
28. General: http://eo.wikipedia.org/wiki/Listo_de_falsaj_amikoj
29. Video: http://esperanto-tv.com/
30. Video: http://worldtv.com/esperanto_2.0_tv/
31. Video Course: http://www.youtube.com/user/mazigondolando?feature=watch
32. Podcast: http://retradio.posterous.com/
33. Chat: http://babilejo.org/
34. Chat: IRC: Freenode ##esperanto.
35. Podcasts: http://www.kafejo.com/audio/index.html
36. Music: http://www.kafejo.com/muziko/index.htm
37. Podcast: http://www.kafejo.com/radio/index.html
38. Video: http://www.kafejo.com/video/index.htm
39. Reading: http://facila.org/ (easy texts)
40. Testing: http://en.lernu.net/komunikado/forumo/temo.php?t=8508
41. Reading: http://nunonia.com/
42. Podcast: http://radioaktiva.esperanto.org.uy/
43. Podcast: http://www2.polskieradio.pl/eo/
44. Video course: http://esperantofre.com/edu/kino01a.htm
45. Community: http://groups.google.com/group/soc.culture.esperanto/topics?hl=eo&oe=UTF-8
46. Books: ~/vlt/language/eo
 
The books I have are basically some I collected from LibriVox, Lernu, and from here: http://i-espero.info/files/elibroj/
If you are running some form of Unix (Linux, Mac OS X, FreeBSD, NetBSD, etc), you can get the book collection with this nice, short, and very memorable command:
$ wget -e robots=off -v -r -p -k -np -c -U Mozilla http://i-espero.info/files/elibroj/
 
And here is the rough staged plan I intended to follow. Some of it may be useful:
Noob:
* Course: Lernu: La puzlo Esperanto
* Course: Lernu: Bildoj kaj domandoj
* Course: Lernu: Vojaĝu kun Zam
* Chat: Lernu/IRC: Follow minimal and write minimal
Beginner:
* Course: Lernu: Mi estas komencanto
* Course: Lernu: Ana Pana
* Course: Lernu: La Zagreba Metodo
* Course: Lernu: Pri La Fundamento
* Course: Teach Yourself Esperanto
* Chat: Lernu/IRC: Follow 50% and maintain simple chat
* Voice Chat: Basic, simple things
* Text + Audio: UDoHR-UN
Intermediate:
* Course: Lernu: Ana renkontas
* Course: Lernu: Jen nia IJK
* Course: Lernu: Gerda Malaperis!
* Course: Lernu: Metodo de Ilja Frank
* Course: Lernu: Kio okazas?
* Course: Vojaĝo en Esperanto-lando
* Chat: Lernu/IRC: Follow 80% and maintain complex chat
* Voice Chat: Reasonably fluent, complex
* Book: Marvirinstrato
* Text + Audio: Alicio en Mirlando
* Book: Manifesto de la Komunista partio
* Book: La eta princo
* Book: Doktoro Jekyll kaj sinjoro Hyde
* Audiobooks: All acquired short stories.
* Course: Pasporto al la tuta mondo
* Writing: Write/translate 10 wikipedia articles
Advanced:
* Course: Lernu: Laŭ mia opinio
* Course: Lernu: La tuta Esperanto
* Chat: Lernu/IRC: Follow ~100% and maintain complex, long, and diverse chats
* Voice Chat: Fluent, complex, long, diverse
* Books: ADD AND READ 25 BOOKS.
* Writing: Write/translate 50 wikipedia articles
* Writing: Add Esperanto as an internal-use language (journal, notes, project
files, etc).
* Writing: Write Esperanto translation of my Website's prototype.
Forum Timezone:
America/New_York
Most Users Ever Online: 522
Currently Online: vnfittour, Dirron
23 Guest(s)
Currently Browsing this Page:
1 Guest(s)
Top Posters:
Kevinpost: 498
Randybvain: 450
this_just_in: 328
Alasdair: 304
sipes23: 260
NKellyEmerald: 231
Member Stats:
Guest Posters: 7
Members: 19257
Moderators: 2
Admins: 1
Forum Stats:
Groups: 5
Forums: 16
Topics: 2660
Posts: 15226
Newest Members: Wayne, Dirron, BagSkeskerork, ernestd, HalinaSigafus615, Alyssa Anders
Moderators: Lingo (268), anno (205)
Administrators: Benny (459)