A
A
A
Topic RSS
Any question about Turkey?
August 14, 2011
02:39
mkp
Turkey
Member
Forum Posts: 11
Member Since:
August 11, 2011
Offline
Merhaba!
I actually wanted to add this topic because during my internship in USA for last 3 weeks (I actually returned to Turkey couple days ago) I realized that many people don't know Turkey (from questions such as -Do you ride camels there?- to -You use Euro, don't you?-) and just because of that they avoid to visit here. Since Benny came to Turkey to learn & improve his Turkish, I thought its good time to answer your questions about Turkey!
For people who are not mu[Beware! This is SPAM posted by a third party] but want to or planning to come to Turkey, I know that it might be hard for you to come here since here is more different with its religion and also with its culture, so I just want to be sure that all of your minds are clear before seeing this country. I'll let you know what to be careful about or what to be not scare of about if you ask me some questions. You can send it with PM as well!
Thanks!
Native Language: 
Speaks: 
Learning:
August 15, 2011
22:00
Kevinpost
Orlando, Florida, U.S.A.
moderator
Forum Posts: 499
Member Since:
July 15, 2011
Offline
mkp said:
I know that it might be hard for you to come here...

 
Turkey has personally for me been the easiest place I've ever traveled to.  The people were so friendly and helpful everywhere I've been even though my Turkish was minimal. Turkey is also not as conservative as people who've never been there make it out to be. Turks are very outgoing and very secular minded (there are always exceptions of course). Take it from me, it is a phenomenal place to visit! 
Speaks: 
Learning to fluency: 
There will definitely be more that follow!
August 24, 2011
23:35
bibimbap22
Forum Posts: 3
Member Since:
August 24, 2011
Offline
As someone interested in possibly working in Turkey as an English teacher, this particular article caught my eye. Does anyone else have any more information about Turkey's decision to hire 40,000 native speaking English teachers?
October 11, 2011
16:59
pirharun
Istanbul, Turkey
Forum Posts: 1
Member Since:
October 11, 2011
Offline
Last week i visited Istanbul that i want to say taht is a splendit city. We arranged a half day morning Bosphorus with Dolmabahce Palace tour from this site and they did a good job. We were picked up from our hotel in the morning at they arrived at the exact hour they give me. I loved that because i don't like to wait. It was a relaxing cruise on the Bosphorus and the view and all the beauties are worth to see http://www.privatetoursinistanbul.com It is the only place where to see the Asia and the Europe in the same time J you must do this cruise on the sun set. After this lovely cruise we wisited The Dolmabahce Palace... wow... it is an amasing palace with such luxary inside. The Ottoman Sultans had spent a lot of money to built it All the trip was very lovely. Thank you for this unforgetable short tour...
October 11, 2011
20:43
Randybvain
Cheltenham, UK
Experienced Language Hacker
Forum Posts: 450
Member Since:
August 2, 2011
Offline
This may sound silly, but I love nuts and Turkey is one of the main exporters of hazelnuts. Which ones are the best?
Native:
| Fluent:
| Elementary and beginner: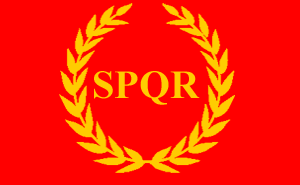 I learned also a bit:
I would like to learn:

Polska strona języka walijskiego
October 17, 2011
16:32
mkp
Turkey
Member
Forum Posts: 11
Member Since:
August 11, 2011
Offline
Well if you mean where they come from in Turkey the answer is mainly blacksea region. Because of the good climate and so on, it's a place with full of potential to breed hazelnuts.
However, if you ask types of hazelnuts, then I can say that each one has its own taste. :)
Take care!
Native Language: 
Speaks: 
Learning:
Forum Timezone:
America/New_York
Most Users Ever Online: wp_m8bqz1_sferrorlog
Currently Online: atxguy
53 Guest(s)
Currently Browsing this Page:
1 Guest(s)
Top Posters:
Stephanie S: 742
Kevinpost: 499
Randybvain: 450
this_just_in: 328
Alasdair: 304
cdub4language: 263
Member Stats:
Guest Posters: 9
Members: 66730
Moderators: 2
Admins: 7
Forum Stats:
Groups: 5
Forums: 16
Topics: 5571
Posts: 27329
Newest Members: Esaabdual1, cibele.msan, djsmentya, djamel, HarryHunt, JESSE
Moderators: Lingo: 853, anno: 205
Administrators: Benny: 485, balint: 0, tweaky: 0, AlexW: 0, The Duke: 9, Dávid Csere: 0, Ingo: 0