The Home of Black Friday Deals for Language Courses 2022!
---
Welcome to Fluent in 3 Months, the home of Black Friday 2022 deals for language courses and language learners.
Almost all Black Friday deals are now CLOSED – if any final bargains are available, you'll find them below.
To make sure you get updates about all our language promotions, you can join our email list here.
When you join our email list, you'll also get a free gift of our Speak in a Week course.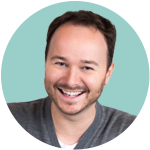 Benny Lewis
Founder and CEO, Fluent in 3 Months
---
Intrepid Languages – Master Spanish, Italian, French and Norwegian for Conversations and Travel – 40% Off
Learn to Speak Real World Language Skills in Record Time
Good for: Beginners, Speaking Skills
Don't be treated like a tourist. Be an insider! Learn to speak the local language before your next trip without months of frustrating study with this unique 80/20 method.
Go from clueless to confident with Intrepid Languages. Create lifelong memories as you mingle with locals, get local tips, avoid tourist traps, and make new friends.
The 14-module training program is created by Australian-Italian polyglot Michele Frolla, inspired by her travels in Europe. It walks you through the exact steps to follow so you can start speaking your new language in record time.
Using the Pareto Principle (also known as the 80/20 rule) you'll learn the most powerful 20% of the language so you can thrive in 80% of the situations you'll find yourself in.
With this Black Friday deal, you'll get lifetime access to any Intrepid Languages course at a significant discount.