What a week! I'm still on a book launch buzz, before I can get back to "normal", if there is such a thing for someone constantly travelling. And now that the book stuff is finally winding down, I can start focusing on what's next on my agenda: Visiting you all and encouraging language learners in person in the UK, Ireland, US, Canada and beyond, at the book signings and language exchange meet-ups I'm organizing 🙂
But first some updates!
Fluent in 3 Months blasted its way to Amazon's Best Seller lists in both the UK and Canada (making it an "international best seller"!); hundreds of people have already followed the links in the book to my new site fi3mplus that expands on the book through in-depth video and other multimedia; I launched the book in the US with standing-room only for my book reading and a very long line for signing; and now I am in London, having completed a whirlwind media tour 24 hours after my plane touched down — jetlag be damned!!
And tomorrow I begin my UK/Ireland tour with a book signing (already sold out – a second one in April is selling out quickly already!), and with a "Memrise.com" meet-up the next day, before I head over to Dublin for an Irish media blast. See the book tour page here, and follow my Facebook page for more frequent updates.
And finally, for those of you in the UK/Europe, as well as meeting up with me in person over the next weeks, you are welcome to join the Google Plus On Air hang-out Monday at 7pm GMT by signing up here. There, you can to ask me any questions you like, which I'll answer live.
Now, while they are still accessible online (some of these media links will be removed soon), I wanted to share some of my appearances on big media, as well as on a host of other websites.
One thing I said in all three of the following interviews (all of which took place in the same 3 hours!), since I noticed the quote getting retweeted a lot after the first interview was "Languages can't be learnt, they can only be lived" – a paraphrased quote that I got from Khatz.
Enjoy!
[Note: If any of these are blocked in your country (I'm in the UK now, so I can't tell), I'd highly recommend you install the plugin "Hola" for your browser and select UK as your country to make it viewable]
Bloomberg TV
Short, but sweet, for a business audience:
(The video was chopped shorter, so they cut out the part where I specified which languages are "fluent" and which I can speak at a conversational level)
_59b8c0a9_
This longer interview was a chance to give a little bit more encouragement – my segment was the first one, up until the 10 minute mark.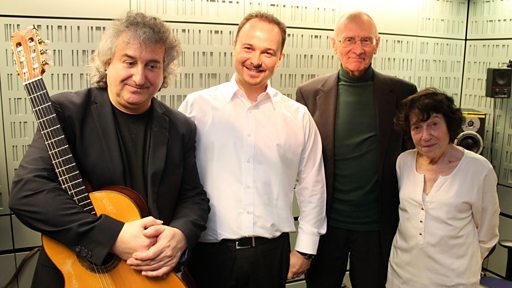 BBC World Service
This interview on BBC World Service starts at the 23:45 mark of the audio file, on the same day as the other two interviews (jetlag from my flight from Texas was starting to creep in by now, but I kept it off until just after the call!) – and what I liked about this was that they inserted two of my music videos into our tight slot (Skype Me Maybe and English Words in Japanese) to liven up the interview a bit!
4 hour work-week blog
The above interviews may not be much news to some of you who have heard me interviewed or read my blog long enough, but you would have to dig through my entire site to get my best advice, between fun videos and travel updates. That's precisely why I wrote the book – one place to find my best advice, presented in as clear a way as possible.
But if I have to refer to one place other than my book to get a summary of my advice, it would be the guest post I wrote on Tim Ferriss' blog: "12 Rules for Learning Foreign Languages in Record Time — The Only Post You'll Ever Need"
This post took me a whole week to write, and takes you from absolute beginner to polyglot with a tonne of resources cited. It's like a preview of the book in compressed form! I highly recommend you check it out if you haven't had a chance to read the book yet, to see the kind of things I discuss, and to get loads of tips you may not have considered.
_ea6738cf_
Rather than try to summarize everything, I wrote another post where I focus on what beginners need to do to get started, especially if they have a spoken focus to use the language abroad very soon or immediately. I did this on Nomadic Matt's blog!
Business Insider/Yahoo
This article on Business Insider and syndicated on other sites like Yahoo has some bullet points to get people started.
Huffington Post: Literature!
On a completely different topic, that I've never discussed before, I was invited to become a contributor at the Huffington Post, and used it to write this unique article:
Re-Appreciate Classic Literature: Learn Another Language
Also, since I could write there, I squeezed in another article for Paddy's day similar to the one already on this site about how to speak English like the Irish.
Fluent in 3 Months elsewhere online lately:
Japanesepod101 interview (also Englishpod101, Polishpod101 and all other podcasts in the series) – free sign-up required to listen
Thanks, and I look forward to getting active on making a series of encouraging language learning videos and getting back to sharing excellent guest posts from other language learners, now that the initial book launch has wound down. Thanks so much to everyone who helped during this time 🙂
Your comments are welcome as always – cheers!