A
A
A
Topic RSS
Related Topics
Is it possible to learn 2 languages at once?
Hi. My name is Noah. I am a 15 year old that speaks native English, and very good Spanish. I have been learning Russian recently, and have decided that I wanted to start Mandarin Chinese, without quitting Russian. I would not be learning 2 new alphabets at the same time, as I have already mastered the Russian alphabet.
So, bottom line, do you think this is possible?
Thanks, Muchas Gracias, Спасибо
Noah 
Many people from this forum would not recommend you to do this, because it would confuse you, but my opinion is different. I myself think learning two languages at the same time prevents you from getting tired from one of them, and this also means more fun 
I'd been studying Russian since December, and I've just started Italian. In my opinion, all you need is some organisation.
Native: 
Fluent:
  Intermediate:  
 To be re-learned: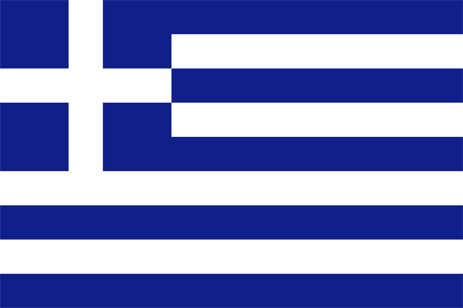 Abandoned experiences I may or may not recall something from: Russian, Welsh, Norwegian Bokmal, BSL, Yiddish, Esperanto, Italian, Galician, Hebrew, Arabic, Latin
 
June 5, 2013
08:42
Stephanie S
St. Julian's, Malta
Experienced Language Hacker
Members
Experienced Language Hacker
Forum Posts: 742
Member Since:
January 16, 2013
Offline
I think "is it possible to have more than one child at the same time" might be a better comparison.

People tend to think that having a small family is ideal, because that way you can lavish more attention on your one or two kids. Having grown up in a family with 5 kids, I have to disagree. Our parents managed to love us all, and the experience of growing up with lots of siblings, each with their own particular personality, was a rich experience, and continues to be. I very often meet adults who grew up in houses as single children or with just one sibling, and they envy my experience.
That being said, does the metaphor carry? I think so. Even though it's true that you won't be able to spend as much individual time on each language, your study in one will indirectly help you develop in others. As Raphacam said, it will take some organisation. You will be busier. You may feel overwhelmed at times. But think about a few years down the road from now: will you be happier knowing you learned one language super well, or will you be happier knowing you have a diverse language learning experience under your belt? I think it's worth having a large language "family." 
I think it's helpful to keep in mind that in minority communities all over the world, it's very normal for people to speak 5 or 8 languages, just because the worlds in which they live require them to in order to participate in business, education, local politics, communication with the elderly, etc. With the increase of globalisation, our worlds will become more diverse as well, and the more languages you are familiar with, the more opportunities you will have. Language study is always a doorway to cultural studies too, and even just a rudimentary knowledge of a language or culture can be the difference between landing or not landing a job, or a chance to travel, in the future. 
Good luck!
Stephanie
June 10, 2013
10:38
Falkenstein
Germany
Member
Members
Forum Posts: 61
Member Since:
May 30, 2013
Offline
I think it's possible but it takes a lot of stamina, dedication, will power and TIME to do it. Usually you will end up spending more time on one language than the other and sometimes you can get mixed up. Nevertheless you will probably still feel like you learn more than when only focusing on one language.
Speaks:
| Learning:
| Interested in:
June 10, 2013
18:24
JXBean
Member
Members
Forum Posts: 60
Member Since:
June 9, 2013
Offline
Of course you can learn two languages at once.  You never finish learning any language, so any time you add a second language, you are learning two at once.  I have about a million years of formal education and today I looked up an English word whose definition I was not sure about.  I think that it's probably better not to start learning two at once, though, unless you have a lot of time available.  I started Spanish in junior high and added German in high school with no problem. I dropped the German long ago, but have worked hard on French and a few years ago I started Italian.  Since the grammar of French, Spanish and Italian has a lot of overlap, I have an advantage there.  Science says that we store our maternal tongue in one part of our brain and languages learned later in life elsewhere.  I've noticed that when I am searching for a word in Spanish or Italian, my brain offers the French word a lot, but every so often a Spanish word pops out in place of Italian or French.  English, however, is firmly in its own place.  
As pointed out above, if you lived in India, you would probably speak at least three languages and possibly more.
Native:
Studying: 
June 11, 2013
14:23
Eric Masterson
Member
Members
Forum Posts: 17
Member Since:
June 10, 2013
Offline
July 10, 2013
02:39
aelissa
Bogor, West Java, Indonesia
Members
Forum Posts: 5
Member Since:
July 9, 2013
Offline
Yes it's possible to learn multiple languages at once. When I was at school, besides learning my own mother tongue (the national language, Indonesian) and English, I also learnt an ethnic language of my province. At home, I also learnt, by conversation, my mother's ethnic language because she comes from a different province. So I agree with Stephanie S above, in some communities it's really normal, and expected, for one to be a polyglot.
I can, if I want to, learn Malay at the same time because Malay and Indonesian are very similar - in fact, the latter is derived from the first. I also believe that, now that I'm learning Dutch, I'm indirectly learning Afrikaans. My friends from South Africa who speak Afrikaans can understand me when I respond in Dutch - they just help pointing out the [slight] differences in spelling and grammar.
I've never tried learning Mandarin alongside Russian, though, so only you can know! Good luck!! 
Native: Indonesian
| Fluent: English
Understands and speaks a little: Latin
| Javanese
| Sundanese
Learning: Dutch
| To Re-learn: French
Wishlist: Afrikaans
German
Arabic
Japanese
Forum Timezone:
America/New_York
Most Users Ever Online: wp_m8bqz1_sferrorlog
Currently Online:
1 Guest(s)
Currently Browsing this Page:
1 Guest(s)
Top Posters:
Stephanie S: 742
Kevinpost: 499
cdub4language: 472
Randybvain: 450
this_just_in: 328
Alasdair: 304
Member Stats:
Guest Posters: 10
Members: 82087
Moderators: 3
Admins: 6
Forum Stats:
Groups: 5
Forums: 16
Topics: 7235
Posts: 34119
Newest Members:
BlackZenx, Khush, wolfenstark, MohamedYoussef, SalaRakhosh, cxmike
Moderators: Lingo: 1328, anno: 205, James Johnson: 1
Administrators: Benny Lewis: 485, Bálint Kőrösi: 0, tweaky: 0, The Duke: 18, Dávid Csere: 0, Ingo: 2