A
A
A
Topic RSS
Related Topics
Special characters
July 11, 2011
23:04
Sassifrass
Seattle, Wa
Member
Members
Forum Posts: 51
Member Since:
July 5, 2011
Offline
For those of you who want to type out those special characters in other languages, but didn't know how:
http://www.vistawide.com/languages/typing_foreign_language_characters.htm
This VistaWide site actually has a lot of really great free or cheap resources for Arabic, French, German, Italian, Japanese, and Spanish.
I especially like how they focus a lot on culture when learning a language.
The following users say thank you to Sassifrass for this useful post:
Lingo
Speaks:
English
Learning:
Spanish
Will be Learning:
French, then
German, then
Japanese)
July 12, 2011
00:22
Benny Lewis
worldwide book tour (Ireland until May 22)
moderator
Forum Posts: 485
Member Since:
June 1, 2009
Offline
Excellent resource! To save you remembering the code, when in these forums, you can get a LOT of those characters by clicking the Ω symbol in the WYSIWYG editor 😉
Also, I find it easier to simply set your keyboard to that country and learning where the keys are. When I bought my laptop I requested that Dell install a Spanish keyboard on it (even though I bought it in Ireland) because the Spanish keyboard has the most versatility for all Latin languages. ñ, é, ï, ô, ã etc.
I'm in Linux so I've further programmed the keyboard to deal with other letters, such as my current Turkish ı, ğ and ş
Speaks:
July 12, 2011
02:14
Sassifrass
Seattle, Wa
Member
Members
Forum Posts: 51
Member Since:
July 5, 2011
Offline
I think I noticed that special character button right away, then promptly forgot what it was. Thanks.
I am going to install Spanish on my home computer, but I do a lot of online activity at work and can't change those features anymore.
Speaks:
English
Learning:
Spanish
Will be Learning:
French, then
German, then
Japanese)
June 9, 2013
14:10
Phoebe17
Central USA
Member
Members
Forum Posts: 6
Member Since:
March 8, 2013
Offline
I had replied to someone's post in here a while ago about installing keyboards but can't find the thread now...I had mentioned that since I have Spanish installed on my computer, I go to that for the fada when I'm typing in Irish. Someone said why didn't I just install Irish? So I finally did and guess what? It is exactly the same as the English keyboard which is my default. Not one single difference--and there is no fada on it!   The fada is the only thing I need a different keyboard for in Irish; you would think the Irish keyboard would have the fada, no? I am using Windows 7 by the way.
Speaks: American English
and
Spanish
Learning/Basic: Irish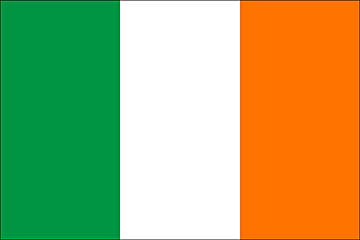 June 10, 2013
06:08
Stephanie S
St. Julian's, Malta
Experienced Language Hacker
Members
Experienced Language Hacker
Forum Posts: 742
Member Since:
January 16, 2013
Offline
I know that, at least on Mac, you can use the shortcut ALT + e, which creates the fada, and then you can type the letter you want under it. If it doesn't work for windows, there must be some other shortcut. It really helps not having to switch keyboards all the time. Here's a few useful diacritic shortcuts that work on Mac:
´ = ALT + e
`= ALT + `/~
¨ = ALT + u
~ (tilde) = ALT + n
¡ = ALT + Shift + 1
¿ = ALT + Shift + /
These are the ones I use for Spanish, but you can find a lot of Greek letters and other symbols by experimenting with ALT and combinations of ALT, Shift, and Caps lock. 
Good luck!
Stephanie
June 10, 2013
11:13
Loingseoir
Members
Forum Posts: 1
Member Since:
October 4, 2012
Offline
June 10, 2013
18:33
Phoebe17
Central USA
Member
Members
Forum Posts: 6
Member Since:
March 8, 2013
Offline
Loingseoir said
Stephanie's system works fine for the Mac. For Windows computers, you just press Alt Gr and hold it down, then type whichever vowel you want to put a fada on, and that's it. I only know the combinations for Irish fadas - I don't know how to do the Spanish letters on Windows.
Hold down 3 keys at once and then type a fourth while still holding down alt+G+r?  You'd have to be a contortionist to type an a or an e, not to mention a shift A or E...I think I'll stick with the Spanish keyboard. There for the fada I only have to hit the [ key then type the vowel. Much easier.  Everything on the English keyboard is also on the Spanish, it just might be in a different spot.
It just seemed to be common sense that the Irish keyboard should have a fada on it!
Speaks: American English
and
Spanish
Learning/Basic: Irish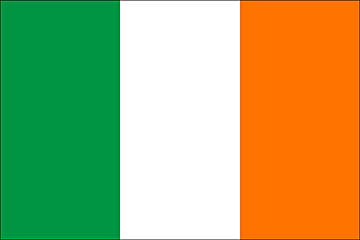 Forum Timezone:
America/New_York
Most Users Ever Online: wp_m8bqz1_sferrorlog
Currently Online: Lingo, christa627
1 Guest(s)
Currently Browsing this Page:
1 Guest(s)
Top Posters:
Stephanie S: 742
Kevinpost: 499
cdub4language: 472
Randybvain: 450
this_just_in: 328
Alasdair: 304
Member Stats:
Guest Posters: 10
Members: 82080
Moderators: 3
Admins: 6
Forum Stats:
Groups: 5
Forums: 16
Topics: 7234
Posts: 34118
Newest Members:
agestha, deshiiba, benchy01, janak, 1236united, malala.khan1236
Moderators: Lingo: 1328, anno: 205, James Johnson: 1
Administrators: Benny Lewis: 485, Bálint Kőrösi: 0, tweaky: 0, The Duke: 18, Dávid Csere: 0, Ingo: 2