A
A
A
Topic RSS
Related Topics
How to understand spoken Spanish better?
July 5, 2011
23:38
Nithin1997
Western New York State
Member
Members
Forum Posts: 59
Member Since:
July 5, 2011
Offline
I have been learning Spanish for a while. And I can read write and speak well, but I cannot understand
Natives when they speak at normal speed (Which is fast for me) Has anyone run into this before? I am going
To Mexico in a few days and I want to use no English, even for listening to directions. But they all speak so fast!
Can someone help me?
Speaks:
[NAT], 

[B1]
Learning:

[Pre-A1]
On Deck:
July 6, 2011
00:06
Taz
Members
Forum Posts: 2
Member Since:
July 5, 2011
Offline
July 6, 2011
00:10
Benny Lewis
worldwide book tour (Ireland until May 22)
moderator
Forum Posts: 485
Member Since:
June 1, 2009
Offline
We were just talking about this recently. The language of choice was French, but read my replies -  which I'd say pretty much the exact same thing to you:
What if your listening comprehension sucks
In fact it would be a lot easier with Spanish since it's way more phonetic. But practice makes perfect!
Speaks:
July 6, 2011
13:18
jwallz96
Members
Forum Posts: 4
Member Since:
July 5, 2011
Offline
I read before, I think in a teach yourself book, that all you have to do is listen for a few key words, and get the general idea of the sentence, I used this in Spanish and french, and soon enough you will understand a lot of what people say to you, even though you may only have understood a small part of each sentence!
For example if you are in a restaurant in Spain and a waiter ask you "mumble mumble mumble BEBER?", well then you know that he's probably sasking you what you want to drink.
Speaks: 
Learning: 
July 6, 2011
18:03
Nithin1997
Western New York State
Member
Members
Forum Posts: 59
Member Since:
July 5, 2011
Offline
July 10, 2011
18:04
Ramses
La Coruña, Spain
Members
Forum Posts: 4
Member Since:
July 10, 2011
Offline
What worked for me was... listening to rap music. I don't know if you're into rap, but it works wonders. I got this idea from Khatzumoto (from AJATT) who used to have troubles with mumbling Japanese people and people speaking waaaaay too fast for him.
I encountered the same problem when I started learning Spanish (from Spain, where they supposedly speak faster thanin Mexico). So what I did was listen a lot to Spanish rap music and carefully pay attention to the lyrics.
Another thing I did was rip the audio from the DVDs I had and simply listen to the rips while doing other things. This forces you to pay attention to the audio instead of to the picture. It takes time, but who ever said you would learn Spanish is two weeks?
Saludos, Ramses | Blogger at The Language Dojo (Learn how to become awesome at language learning) | Speaks: 
(native)

Learning:
July 12, 2011
04:18
Saim
Sunshine Coast, Queensland, Australia
Member
Members
Forum Posts: 77
Member Since:
July 1, 2011
Offline
I agree 100%. I don't think it has to be rap music specifically though, even if that's my preferred genre as well. For Spanish, I think Molotov (more rock than rap) helped quite a lot, and Orishas (rap/Latin) helped me get to know the Caribbean accent and all those consonants they change or drop.
native (
); C2 (
); C1(
);
B1 (
)
July 19, 2011
19:56
pon00050
Member
Members
Forum Posts: 19
Member Since:
July 19, 2011
Offline
July 20, 2011
14:34
libresco
St. Petersburg, Russia
Member
Members
Forum Posts: 75
Member Since:
July 5, 2011
Offline
Hello!
I have the same problem.
http://lomastv.com/ has "slow mode" to make a real conversation more likely to be understandable.
And about other things, I agree with Benny that the huge part of conversation in your target language is guessing and pretending. You will never reach 100% understanding of target language (or you will forget your own instead) so feel free to guess. You have to catch waves and understand the main things. You will know some words not by meaning but by associations with cases, feelings, mood. It's totally O.K.
Only practice of being in awkward speaking situations can give you fluency.
Native: 
 (russian) 
Speak: 
 (english: upper intermediate) 
Learn: 
 (spanish: B2)
Dream about:
 (french: elementary),
 (hebrew: zero) and
 (polish: zero).
August 2, 2011
22:33
Randybvain
Cheltenham, UK
Experienced Language Hacker
Members
Experienced Language Hacker
Forum Posts: 450
Member Since:
August 2, 2011
Offline
I am currently doing a bit of research at the topic and all I know - you're not alone. Understanding spoken foreign language is rather a knack than an ability to learn, I mean it is possible to master it, but it takes lot of learning, practice and patience. There are two main strategies: top-down and bottom-up. The first one involves employing one's knowledge on the topic (what kind of vocabulary would appear, what intonation might be used, how do sound the most often fillers/question tags/modals) the second - building on the phonemes, intonation, word formation and the body language. You may listen for a particular word/information, hear up for the gist, or just listen to the melody of the language.
Useful tip: never allow them to give you a lecture. It's better ask: is it true that... than where/why/what. You should force a speaker to say what you have already known! 
Native:
| Fluent:
| Elementary and beginner: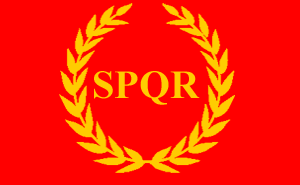 I learned also a bit:
I would like to learn:

Polska strona języka walijskiego
May 11, 2012
16:52
Pollyglottentot
New York City
Members
Forum Posts: 1
Member Since:
May 11, 2012
Offline
I've found a good way to PRACTICE understanding quickly spoken conversation. Might sound silly, but hear me out..
Take a recorded conversation and speed up to double-speed...then slow back down to normal.  It's only relative, but with some practice, it makes normal conversation seem much much slower and easier to understand...
QuickTime has a great option for doing this:
- Open an audio file in QuickTime.
- Select "Show AV Options", from the "Window" pull-down menu
- Adjust the playback speed to 2x (without changing the pitch)
- Listen for a while, repeat
- Return playback speed to normal and listen again
- Speed it up, and THEN slow it back down to normal.
This also works for language lessons (or any book recorded in another language) available on Audible.com. They have a pretty good player, native to iPods and Android devices, that slow-downs or speed-up to about 3x in either direction, which works really well. I speed up Spanish for practice...and then slow it down for when I'm doing something else, while it plays in the background. Doesn't change the pitch at all, just the speed...
May 21, 2012
10:52
anna1814
Member
Members
Forum Posts: 7
Member Since:
May 21, 2012
Offline
It really depends on the level of comprehension that you are currently have.  
If you are still beginning, I suggest watching movies or television in the target language with subtitles in the target language (not in English!).   Of course, conversation that is interactive, rather than passive, will help quite a lot, once you have a strong foundation.
With Spanish, I think that the best accents to begin learning would be the Chilean, Argentine, or Uruguayan accents or otherwise a Cuban or Dominican accent - these dialects are very different, but they share the trait that they are among the fastest in the Spanish language -- if you can understand them, you can understand ANY Spanish speaker! 
+

- Advanced
+
+
- Intermediate

- Beginner
May 26, 2012
09:15
hedwards
Experienced Language Hacker
Members
Experienced Language Hacker
Forum Posts: 221
Member Since:
May 23, 2012
Offline
I've initially had that problem with both German and Chinese.
Better understanding grammar does help, but it isn't necessary. I've been exposed to Chinese day in and day out for most of the day and I've found that even without comprehending most of the words that I've gotten used to the flow of words and can pick most of them out. I've also been able to pick up on high frequency words.
What you'll find is that they aren't really speaking quickly most of the time. I don't have the link for the study, but there's surprisingly little difference in speed between languages being used in day to day speech.
That being said, you can try watching videos and slowing them down somewhat, I think some video players allow you to halve the speed or 3/4 the speed with sound. That's not ideal, but if that's what you need to understand, then that's what you need to understand. Just make sure to mix in full speed from time to time to make sure you're progressing.
Also, the sooner you can listen for parts of speech the better off you are.
AFAIK this isn't a Spanish only problem, although there may be specific tips that work best for Spanish.
EDIT: You'll probably hate doing it, but transcriptions really force you to learn how to listen. Just make sure that what you're using is well enunciated and has a transcript available.
Native:
Learning:
Forum Timezone:
America/New_York
Most Users Ever Online: wp_m8bqz1_sferrorlog
Currently Online:
1 Guest(s)
Currently Browsing this Page:
1 Guest(s)
Top Posters:
Stephanie S: 742
Kevinpost: 499
cdub4language: 472
Randybvain: 450
this_just_in: 328
Alasdair: 304
Member Stats:
Guest Posters: 10
Members: 84015
Moderators: 3
Admins: 6
Forum Stats:
Groups: 5
Forums: 16
Topics: 7469
Posts: 35071
Newest Members:
Lila, Liz95, Melissa, Denis_1984, ImNatalie, Rakesh Lakksman
Moderators: Lingo: 1444, anno: 205, James Johnson: 1
Administrators: Benny Lewis: 485, Bálint Kőrösi: 0, tweaky: 0, The Duke: 18, Dávid Csere: 0, Ingo: 2