I'm sure you can't help but notice that your favourite language learning website is looking a bit…
FREAKIN' AMAZING? SLEEK AND SEXY-FIED? LIKE THERE'S SOME SORT OF ORGANIZATION?
Well, I'm glad you noticed 🙂
Today is a huge day for me because it represents a culmination of months and months of hard work and tough decisions, as well as loads of technical web site stuff I won't bore you about.
But I'm extremely excited, and really very proud of what my team and I have been able to accomplish behind the scenes for all these months despite our extremely busy schedules.
So I'm going to go ahead and share with you the down-and-dirty details of the beautiful new site you see before you – exactly what we've done, why we've done it, and how we've crafted this new site design, every step of the way, by asking ourselves how we can better help struggling language learners.
Why we decided to change the site
I read every email I get, and I try to keep reader requests and suggestions in mind whenever I can to make the site better.
So I couldn't help but notice that over the past year or two I've gotten more and more emails describing my site with as having a certain "charming chaos" to it.
And then there are the emails I get asking me questions like "How do you use Skype for language learning?"
This tells me something important: Vital articles are apparently hard for new members to find.
And then I also get emails that just say something like "Dude, you need to redesign your site."
So yeah, I got the message.
The original site design has 30+ articles right on the home page. A younger Benny thought this was a brilliant idea, because then readers would have loads of pieces to choose from, could dive right in, and learn so much about language learning! But it didn't work that way. What I learned from all your feedback is that for new readers, the home page is overwhelming, and for long-term readers, those 30+ posts aren't enough to answer all your questions.
My team made this brand new site with all this feedback in mind.
Here's why the new FI3M site design kicks ass
1) Every page now has its own purpose
The Home page is for new visitors who don't know where to start. Rather than throwing a chaotic (but charming) swarm of 50 posts at them, they get the basic rundown of the site. Clear and easy.
The new Blog home is the home page for FI3M regulars (like you!). You can now see any site news at the top, then scroll down to see a bunch of the most recent and popular posts at a glance. I've also added new features that you've been asking for via email for ages: You can now browse for articles by category. (Sorry that took so long). And of course you can still search by keyword as well.
You can go ahead and bookmark the Bloghome page now so you can skip the step of clicking to enter the Blog from the homepage.
2) The new site is Smartphone / Tablet / Mobile friendly
That's right! Honestly I'm embarrassed it took me this long to make a mobile-friendly site because I am such a techie, but now it's here. You can now officially read FI3M articles on the go. Try it out!
3) The new site is cleaner and sleeker
We've eliminated the clutter, made the design simpler and more attractive, and just generally made it all shiny and new.
4) The new site is faster
Less clutter = more speed.
5) We feature the email list more prominently
People tell me consistently that one of their favourite parts of FI3M is the free crash course they get for the first week, and especially the highly researched Friday email they get every week with the Internet's best language learning news. It makes sense to put one of the best aspects of the work my team and I does at the forefront.
And last but not least…
6) STILL no pop-ups, no advertisements taking up the sidebar (or anywhere else on the site for that matter), no crappy Buzzfeedy "#4 will shock you" clickbait, no sponsored posts, no selling out to make a quick buck – none of this, ever.
Just pure language learning inspiration and helpful articles.
Of course!
Thousands of hours and a small army of very smart people built this site for YOU
I want to stress that our team has worked our asses off and thought long and hard about how to make this site better, less distracting, easier to navigate, and more fun to use for you.
We really hope that you enjoy it. Definitely let me know in the comments and in your emails what you think.
Oh yeah – one last thing
Ironing out the bugs
My site is huge, with hundreds of articles and a couple of dozen plugins – so things may look weird for a few days.
If you see something strange, or have any feedback on ways the look can be improved, email us to let us know (under Support: Technical Issues). We'll fix it!
In about a week, everything should be looking amazing. Until then, if you see a problem, help us out by sending a message.
Benny and Team FI3M
Since I was extremely busy on the book tour over the last months, the real people who brought this new design to life are shown below, so I'd like to give each of them a huge thanks!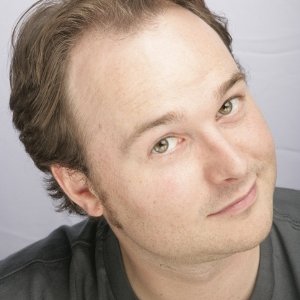 From left to right, that's me, Lauren Cutlip, Bálint Kőrösi, Dávid Csere, David Masters, Julian Juenemann.
Without you, the site would have stayed stuck in 2010 for quite some time!
Looking forward to your feedback, as always, in the comments, and I can't wait to share some really nice articles with you on my brand-new shiny site 🙂
And finally... One of the best ways to learn a new language is with podcasts. Read more about how to use podcasts to learn a language.