Fluent in 3 Months
---
How Anyone at Any Age Can Learn to Speak Any Language from Anywhere in the World
Order Now At: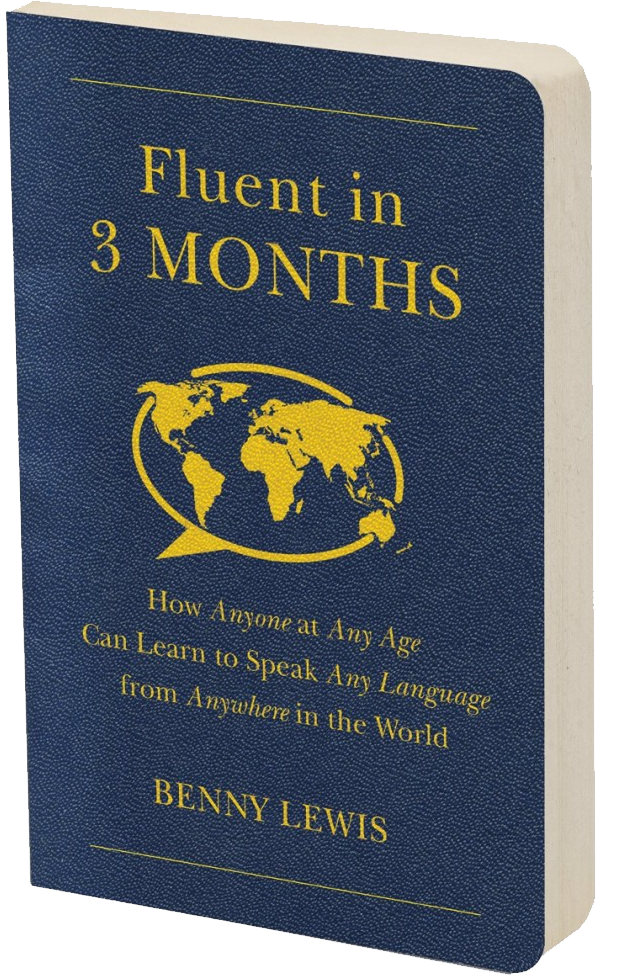 Benny Lewis, international language hacker and author of Fluent in 3 Months—the most popular language blog in the world—delivers an unconventional guide that allows readers to push past common barriers and start speaking from day one.
You don't learn a language—you get used to it. Self-taught polyglot and perhaps the world's most beloved traveler, Benny Lewis is living proof that anyone, at any age, can learn to speak any language from anywhere in the world. Throughout his travels, Benny has developed faster, easier, and more efficient ways to learn languages, using techniques far different from traditional programs that focus on studying grammar and memorizing vocabulary. Fluent in 3 Months breaks down language-learning myths and replaces them with practical "language hacks" that take advantage of the skills we already possess: universal phrases, perceptive observation skills, and body language shortcuts. With Benny's insight and proven methods, readers can master language immersion—without buying a plane ticket.
Critical Praise for Fluent in 3 Months:
'This is a lively and down-to-earth guide to learning a language. It really communicates Benny Lewis's own passion for languages and encourages readers to take a more unbuttoned approach to learning them.' — Professor Mike Kelly, Honorary Secretary and Director of Speak to the Future
"Buy this book and prepare to experience the world—no matter where you live or travel." — Chris Guillebeau, author of New York Times bestseller $100 Start Up.
"Benny is an inspiration! What a great motivator!" — Paul Noble, language guru.
"Fluent in 3 Months is the essential first step for anyone interested in learning languages. Its practical and insightful advice will inspire a whole new generation of polyglots." — Alex Rawlings, Collins Most Multilingual Student 2012
"The most humanistic, holistic, realistic book about language learning ever written. I actually got teary–eyed at how naturally and powerfully it helps you overcome a lifetime of fear and procrastination. A must-read for anyone wanting to learn another language." — Derek Sivers, author of "Anything You Want"