A
A
A
Topic RSS
Related Topics
French Grammar Books
September 26, 2012
06:00
Adam16
Members
Forum Posts: 5
Member Since:
September 21, 2012
Offline
Hey everyone!
I want to start studying French intensively but I know from experience that my Grammar and writing let me down. Are there any recommendations for relevant French Grammar books?
If you have any other books that you think may be of help with my learning please feel free to post them!
Cheers,
Adam 
September 26, 2012
08:59
Nuada Airgetlam
Member
Members
Forum Posts: 6
Member Since:
September 25, 2012
Offline
If you are going to do it intensively I recommend you to start by learning the most frequent words in french (the first 1000 would be great) and some useful phrases, because if you don't have a good vocabulary you are going to go very slowly, words are more important at the beginning because are essential to start communicating. And once you have that, you can start talking with people and going through grammar, you'll see that your writing skills improve a lot with a good vocabulary base, even if you make a lot of mistakes. Also, I recommend you to read a lot things of your level, you'll get grammar easily if you see the same structures a lot of times.
If you speak spanish maybe I could recommend you some books for beginners.
And by the way, if you see that you can't get to remember the vocabulary by this way, because it's very dispersed, then I could give you a document with useful words by family, so if you want it PM me 🙂
The 1000 most frequent words in french: http://french.languagedaily.com/wordsandphrases/most-common-words
PD: That page also has grammar and other stuff, take a look at it. 🙂
Speaks:
Learning:
September 26, 2012
11:57
Michael johnson
Members
Forum Posts: 1
Member Since:
September 26, 2012
Offline
Hello, Adam. I just joined a website - http://onefrenchwish.com ; you can find lots of grammar lessons on the site. There are also free resources to help you improve your French speaking,reading ,writing ,and listening skills.
September 26, 2012
22:38
Adam16
Members
Forum Posts: 5
Member Since:
September 21, 2012
Offline
Thank you both for the help!
I have been learning French at school for a few years technically (http://languagechallenges.blogspot.com.au/2012/09/language-challenge-my-story-and-purpose.html is my blog about it). Yesterday I downloaded Genius memorisation to my Mac and have been filling it up with words from the website you posted haha go figure 🙂 also phrases from a Lonely Planet phrase book and this app on my phone called SpeakEasy French. It has something like 810+ phrases to do with certain scenarios. For my birthday my family bought me the first two harry potters and james bond (one page french and one in english). I think that these will help with my reading though I still feel nervous for some reason that I will read the books and not learn anything. Don't know why but Ill give them a go anyway. As for speaking Spanish 😛 my Dads side of the family are all portuguese so Spanish has taken a backseat for now haha
Michael, I think I might love you right now 🙂 
Thanks again! 
October 19, 2012
02:20
Anna Schoon
Members
Forum Posts: 2
Member Since:
October 19, 2012
Offline
A bit late in the day but I've only just joined this forum!
I've recently discovered a new book available on Amazon in the UK; it's called Essential French Grammar for the Sixth Form and Beyond. As a teacher of French I can really recommend this as it doesn't assume previous knowledge of grammar - it starts off by explaining, for example, how to identify the subject of a verb and what a direct object is. It then manages to cover all you need to be able to communicate effectively at a sophisticated level. It does, on the other hand, assume that you have some vocabulary.
What my students say they like best about this book is that, in the answers to the exercises, there are further explanations so that they can learn from their mistakes by themselves without having to refer to me all the time!
Here's a link to it: http://www.amazon.co.uk/Essential-French-Grammar-Sixth-Beyond/dp/095706120X
January 9, 2013
10:48
kismet
Members
Forum Posts: 2
Member Since:
January 9, 2013
Offline
January 9, 2013
14:01
Raphacam
Member
Members
Forum Posts: 192
Member Since:
September 18, 2011
Offline
If you want a book, take a look at Schaum's French Grammar, I'm reading the Russian version and it's very informing and self-explanatory.
Native: 
Fluent:
  Intermediate:  
 To be re-learned: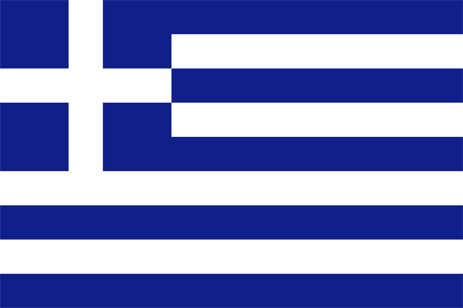 Abandoned experiences I may or may not recall something from: Russian, Welsh, Norwegian Bokmal, BSL, Yiddish, Esperanto, Italian, Galician, Hebrew, Arabic, Latin  
January 10, 2013
09:01
kismet
Members
Forum Posts: 2
Member Since:
January 9, 2013
Offline
September 15, 2013
20:00
m83
Members
Forum Posts: 2
Member Since:
September 15, 2013
Offline
Forum Timezone:
America/New_York
Most Users Ever Online: wp_m8bqz1_sferrorlog
Currently Online:
46 Guest(s)
Currently Browsing this Page:
1 Guest(s)
Top Posters:
Stephanie S: 742
Kevinpost: 499
Randybvain: 450
cdub4language: 421
this_just_in: 328
Alasdair: 304
Member Stats:
Guest Posters: 9
Members: 74216
Moderators: 2
Admins: 7
Forum Stats:
Groups: 5
Forums: 16
Topics: 6370
Posts: 30611
Newest Members:
aaltemara, Hraeil, stefichuels, Areti, JMonsour, Flat head
Moderators: Lingo: 1103, anno: 205
Administrators: Benny Lewis: 485, Bálint Kőrösi: 0, tweaky: 0, AlexW: 0, The Duke: 13, Dávid Csere: 0, Ingo: 0