Language Mentors #1: Lindie Botes (Globetrotting YouTuber, Speaks 10 Languages)
---
"The point of learning a language is communication. You'll most likely be understood even if you have bad grammar." – Lindie Botes
I'm honored to have interviewed Lindie Botes for our new Language Mentors series.
Born in South Africa, Lindie has lived in France, Pakistan, the UAE and Japan. She speaks 10 languages (to varying levels), including Afrikaans, English, French, Korean, Japanese, Mandarin, Vietnamese, Malay, Arabic and Hungarian. You can find her on YouTube, where she shares language learning tips with her 100,000+ subscribers.
Language Mentors: Learn a New Language in 90 Days
Language Mentors is our new feature where we interview polyglots, language teachers, language learners and even folks from outside the field of language learning. We're getting straight to the point, asking for their wisdom on language acquisition, steadfast motivation, and rapid learning.
We've asked them to give you the inside scoop on what it takes to learn a new language, fast (in as little as 90 days).
We've actually seen hundreds of people learn a new language to conversational level in just 90 days. You can do it too by putting what you learn from our Language Mentors into practice.
And if you need extra support, then join us in Add1 (now the Fluent in 3 Months Challenge) — where you'll make lots of new friends who share your goal of learning a new language fast (plus you'll have a 15 minute conversation in your new language after 90 days — we guarantee it).
Read on to learn some of Lindie's language learning hacks. And get to know some fun facts about a creative polyglot at the same time.
What Are the Top Three Activities You Would Advise to Have a 15 Minute Conversation in a New Language After 90 Days??
Make sure you have a natural pronunciation down. I do this by listening to a language a lot before I dive into studying it full-on. The more natural I sound, the easier it is to feel confident and be understood.
Learn the most used vocabulary in context, and focus on vocabulary you are interested in and would want to have a conversation about
Make your own sentences using new vocab learnt and get them checked by native speakers
What Are Your Top Three Pearls of Wisdom for Language Learners?
Don't focus too much on accurate grammar in the beginning. The point of learning a language is communication. You'll most likely be understood even if you have bad grammar.
Don't underestimate how important correct pronunciation is. Sounding natural makes you come across as more fluent than you may be.
To reward yourself and stay motivated, keep track of your progress. This will help you when you feel like you are not getting anywhere.
What Are Your Top Three Favorite Cities?
Tokyo, Japan: I used to call this city home for a while and love that there's always something new to do and see.
Taichung, Taiwan: for the beautiful nature and cute cafes.
Johannesburg, South Africa: because of how metropolitan, multilingual and international it is. Whilst still retaining unique South African flavour.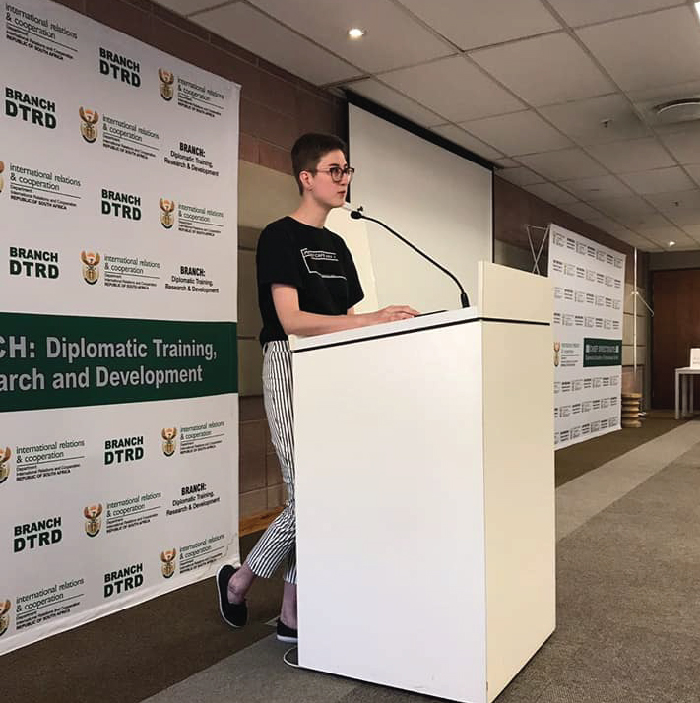 What Are the Top Three Ways You Keep Yourself Motivated During an Intensive Language Mission?
Remind myself why I'm doing it and focus on my goals
Remind myself that I'm not getting any younger and I might as well study now rather than later
Do something fun in the language like watch a movie or call a friend
If You Were Going to Try the Add1, What Are the Top Three Languages You Might Attempt to Learn?
Hokkien because of its prevalence in Singapore (Lindie lives in Singapore at the moment)
Malay for the same reason
Thai because I've always given up soon after starting
What Are Your Top Three Favorite Places to Practice Speaking a Target Language?
Phone calling apps where you can speak to someone without seeing their face
Social media set in my target language
Approaching unsuspecting strangers in public places once I get over my shyness
What Are Your Top Three Favorite Study Tools When You First Start Learning a Language?
Radio apps to hear the language as much as possible
Good old fashioned textbook to keep my studies on track
A trusty online dictionary, like Naver which I use for Korean and Chinese.
What Are Your Top Three Favorite Places for Studying a New Language?
My desk, with lots of stationery and notebooks
On the train, listening to podcasts
Chatting to friends in coffee shops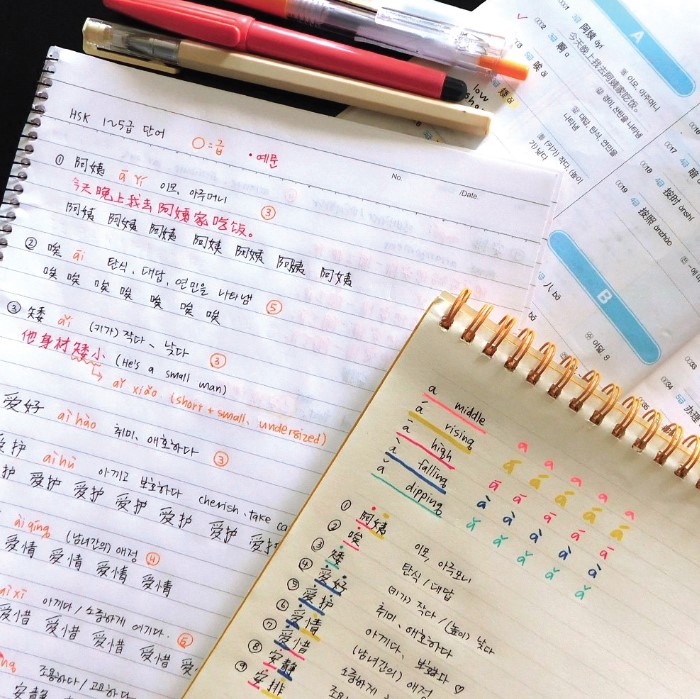 What Are Your Top Three Favorite Memories of a Language Win?
Being able to intern at a Japanese company. I realized that although I'm not fluent, my Japanese is good enough to get by in an office
Acting as an impromptu translator between my Korean and Indian housemates in Singapore
Being on South African news and teaching the presenter how to say something in Japanese
Lindie's Top Content for Language Learners
Lindie's videos are full of helpful, interesting content for language learners. She give practical tidbits on how to become a polyglot. This is her video which answers the age-old question, "How long does it take to be fluent?"
She also shares heartfelt videos about the trials and tribulations of language learning like this one.
And she shows her audience how to plan for success.
What about You?
Which of Lindie's tips resonate most with you? We'd love to hear about it in the comments section. And to our Add1 participants, best of luck on your language adventure!
Want to learn a new language in 90 days? Come join us in Add1.
A big thank you for Lindie for sharing her thoughts and winning strategies with us.
To learn more about Lindie, you can visit her YouTube channel or her website.