Fluent in 3 months order page
---
Your guide to learning any language, from the man who learnt 12 in a decade



Order now on: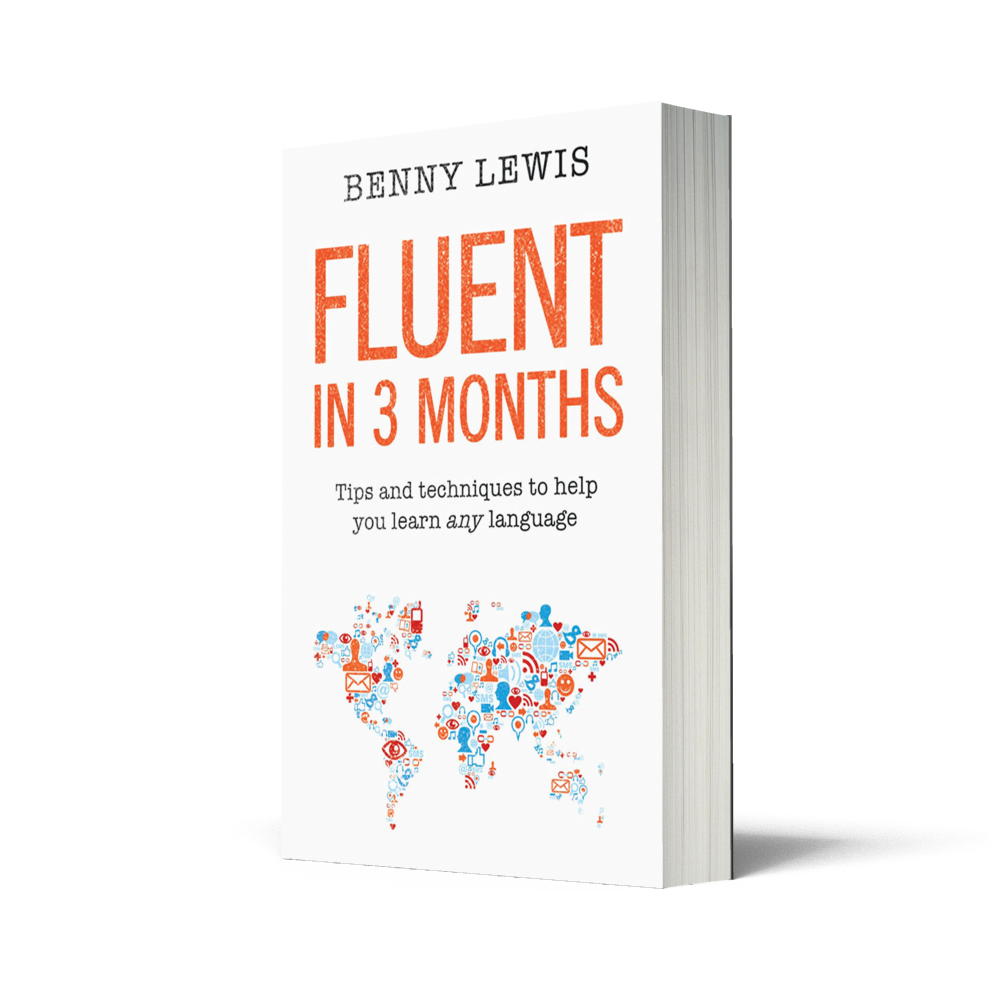 Through his unconventional adventures in language learning, Benny Lewis has created this realistic guide and toolkit filled with tried and tested advice to share with everyone.
He proves that anyone can learn a language – all you need is to put your mind to it and follow a few techniques.
Now it's your turn to experience new cultures, make new friends and learn a new language… without even leaving home.
Are you ready for the challenge?
"Wow! Inspirational and practical. Benny's nailed it!" — Larry Lamb, actor and language ambassador
'This is a lively and down-to-earth guide to learning a language. It really communicates Benny Lewis's own passion for languages and encourages readers to take a more unbuttoned approach to learning them.' — Professor Mike Kelly, Honorary Secretary and Director of Speak to the Future
"Buy this book and prepare to experience the world—no matter where you live or travel." — Chris Guillebeau, author of New York Times bestseller $100 Start Up.
"Benny is an inspiration! What a great motivator!" — Paul Noble, language guru.
"Fluent in 3 Months is the essential first step for anyone interested in learning languages. Its practical and insightful advice will inspire a whole new generation of polyglots." — Alex Rawlings, Collins Most Multilingual Student 2012
"The most humanistic, holistic, realistic book about language learning ever written. I actually got teary–eyed at how naturally and powerfully it helps you overcome a lifetime of fear and procrastination. A must-read for anyone wanting to learn another language." — Derek Sivers, author of "Anything You Want"
"The definitive self-help guide for anyone who wants to master a foreign language." — Anna Codrea-Rado, Guardian


To save on your order, I recommend you get your copy from Waterstones to get £3 off the RRP with the code BL2014* at the online checkout

Or alternatively, at this page on Collins.co.uk for 30% off – just use the code FLUENT30** at the online checkout.
You can also find this book on your favourite retailers, like country specific Amazons (Amazon.de, Amazon.es, Amazon.fr, etc.) and Dymocks or Booktopia in Australia and much more!