A
A
A
Topic RSS
HTLAL is really going downhill - posts with criticism are being deleted
February 14, 2012
23:58
Liface
Member
Members
Forum Posts: 10
Member Since:
July 17, 2011
Offline
Sorry, this is a bit off-topic, but for reasons that are explained below this can't be discussed on the forum in question.
See this reddit topic for a synopsis.
A user posted a critical thread about the owner of how-to-learn-any-language charging for premium features of the forum. That thread was deleted and the user was banned.
Another user posted a thread criticizing the unjust banning and the thread was deleted. The other user was banned without discussion.
As a long-time user of HTLAL, this upsets me quite a bit. It used to be the best polyglot community on the internet, now it resembles more of a fascist state. For anyone with an account there, I encourage you to boycott it and switch to this forum or Unilang.
Speaks: English (native), German | Learning: Spanish, Dutch, French
February 15, 2012
01:22
Randybvain
Cheltenham, UK
Experienced Language Hacker
Members
Experienced Language Hacker
Forum Posts: 450
Member Since:
August 2, 2011
Offline
This raised my eyebrows: how is here? Is everything we post here becoming the intelectual property of Benny or Wordpress or anyone? People get crazy with these copyrights...
Native:
| Fluent:
| Elementary and beginner: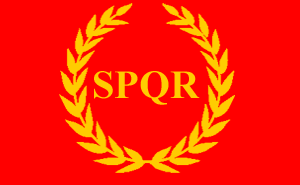 I learned also a bit:
I would like to learn:

Polska strona języka walijskiego
February 15, 2012
02:26
jdmoncada
Louisiana, USA
Member
Members
Forum Posts: 67
Member Since:
July 9, 2011
Offline
While I haven't read the reddit summary, I post there frequently, and I've noticed a higher amount of thread closings and bannings.  It also seems to be an intensely emotional response instead of one according to the rules it follows.  There was a simple thread by someone asking why Benny threads were a no-no on the board, and I saw newyorkeric's post in which he said that he didn't care to moderate or talk about it. 
Well... as a moderator, it's his job to do such things.  If he doesn't want to, we need another moderator who will.  I was going to call him out on it and quote his own post back to him, but just as I was doing that, he edited his post and closed the thread.  So any evidence of said bad attitude was gone.
Native: English
Intermediate: Finnish, Spanish, German
Beginner: Japanese, Russian
Flirting : French, Hungarian
February 15, 2012
02:48
NKellyEmerald
Dublin, Ireland
Experienced Language Hacker
Members
Forum Posts: 231
Member Since:
July 22, 2011
Offline
I haven't enjoyed ever using that forum, mostly because of the 'donation' that has to made to the owner before using even basic features that can be found for free on many other sites. I appreciate that the owner has set up this forum, and taken time out of his own leisure to establish such a resource... but I can't tolerate the idea of a forced donation. Nor is it particularly a 'resource' for me as most of the interesting threads that I might actually learn something useful from require making a 'donation'. It bothers me little to boycott this site at all...
Native: 

 Gaeilge, 
 English
Studies: 
 Polish

On Hold: 
 Spanish

Next: 
 Italian

Is cainteoir dúchais Gaeilge mé. Same with English. Zacząłem uczyć się polskiego, y ahora, he dejado aprender el castellano.
February 15, 2012
04:01
Benny Lewis
worldwide book tour (Ireland until May 22)
moderator
Forum Posts: 485
Member Since:
June 1, 2009
Offline
"Sorry, this is a bit off-topic…"
Then post it in the forum section actually titled "off topic". General is for general thoughts about language learning. I've moved it.
"For anyone with an account there, I encourage you to…"
I have to say that I understand their reasoning. A language learning forum should be about discussing language learning. HTLAL have deleted very nasty posts people have written about me and I'm very grateful for them for doing that.
When people complain about the forum itself this is a discussion that just spirals out of control with no positive contributions. Such discussions need to be presented sensitively and in the right sections of the forum.
The way the forum can maintain itself is through paid memberships. This is a reality of the world. My forum uses a very different technology and I maintain myself through my speak-from-day-one course, which I can make indirect sales from when I get more traffic to the site as a whole, so I'll never be charging membership for this particular forum (in fact, I'll be updating it very soon to the next version with really cool new features!)
But I do find it unfair when people complain about people needing to charge money for extra features. This is a reality of the world. HTLAL wouldn't exist without the support of premium members. I saw some problems with other forums online so rather than bitch and wine about it, I created a new one myself.
If someone started complaining on this forum that I charge money for the speakfromday1 course I would delete that post because it's not relevant to why this forum exists: to promote language learning and help language learners. So far in the forum's entire time existing, I've only had to delete one non-spam post because the tone of posters hasn't required much moderation. If things turned nasty then this forum wouldn't be a pleasant place to come to any more, and moderation is the way this is done.
When you are on any given site then you have to follow their rules, which you agree to when you sign up. You can't disagree with the rules and expect to participate in the forum. This is not a freedom of speech issue. People will never be stopped from going on their blog and starting the discussion there.
Newyorkeric didn't say that he didn't care to talk about deleting topics about my missions on HTAL, he specifically said that there is a section of the forum for discussing why such things are done. This is very very different. The same way that if there was a genuine problem about moderation on Fi3M, if it was phrased politically it would be discussed in the open on the "Ask Benny" or "Off topic" forum sections.
This is a forum for discussing language learning, as is HTLAL. If people have suggestions for how HTLAL could be improved without actually offering a solution other than "stop charging money" then they should get off their asses and volunteer to do some programming for free, or make a huge donation so the site wouldn't need to charge money.
I'm on HTLAL's side on this.
Speaks:
February 15, 2012
04:14
hatulz
Member
Members
Forum Posts: 32
Member Since:
October 22, 2011
Offline
Dude, there's really no need for stress. You can use google search 🙂
General search is limited to only ten most recent hits. So say you search for "german resources" -- the majority of the posts from the previous years will be hidden from you.

More specific searches, such as searching for contributions of a respected language learner, are completely blocked.

Even one's own contributions get lost in the sea of information, because as an unpaid member you only have access to the last 10 contributions you made.

Just absurd.

And yeah Google helps, but when it comes to forums, advanced forum searches are much more accurate and helpful (not to mention more convenient)
I honestly disagree with you. Google Search can solve all your problems way faster. Wanna see Prof. AA topics, just input his name.
There is no limit of results in google search.
I searched Egyptian Arabic the other day and I got like 20+ pages dating back to 2005.
I believe there shouldn't even be a personalized forum search as that is VERY costly to the web server and consequently costs a lot for the site owner.
I agree the site's platform is very ugly but I'm not sure how easy it would be to move all that data to say phpBB...
February 15, 2012
05:05
bri thought
Tokyo, Japan
Member
Members
Forum Posts: 104
Member Since:
July 8, 2011
Offline
jdmoncada said:
There was a simple thread by someone asking why Benny threads were a no-no on the board, and I saw newyorkeric's post in which he said that he didn't care to moderate or talk about it. 

Well… as a moderator, it's his job to do such things.  

 
It's not like any discussion about Benny is banned at HTLAL… newyorkeric just asked that they be limited to his Language Learning Log. The forum doesn't need so many threads opening every few months on the same topic with the same criticisms degenerating into the same namecalling. Over the years the moderators have always given the benefit of the doubt on controversial topics like this (even on politics and religion, which are technically not supposed to be discussed at all), allowing them to continue as long as they're civil and only stepping in once the flaming gets out of hand, so I don't agree that they're "fascist"*, but Benny's site has proven time and time again to be one of the topics that people just can't discuss civilly, so when the moderators see the same exact topic for the 10th time over 2 or 3 years and know exactly where it's going (which is not somewhere constructive or positive), I can't blame them for nipping it in the bud. Similarly, if there were a new thread called "HTLAL sucks" every few months on this forum, and a few years' worth of these threads showed them to always end up in a flame war, I'd hope Benny would disallow new threads on the subject in order to maintain the quality and the positive atmosphere of this forum.
*By the way, I find analogies of internet forums to a democracy or fascism to be a bit silly. The difference, of course, is that a fascist government intrudes upon your private life uninvited and attempts to regulate it, which a forum clearly does not… You can't go to any kind of RL meeting or convention and start creating havoc and antagonizing people, and then claim your rights are being infringed upon when you're asked to leave. There are rules for appropriate conduct everywhere you go. 
ETA: I just read the reddit discussion. HTLAL isn't like Wikipedia or a public library, it's part of FX's personal website, just like fi3m's is Benny's. All the moderators are working under FX's direction. (You would like him, by the way; his language learning philosophy is similar to Benny's.) He's not under any obligation to make the contributions posted to his website free and open-source, but in any case, he doesn't restrict access to the information posted: all posts can be searched on Google by people who can't pay the $35, it's just less convenient. Recently there was a thread on the forum about the copyright clause which you may find interesting if you're worried about that.
Speaks:  
  Studying:  
 Next up:  


Current Mission: 3 Months to Fluent (B1) Mandarin
February 15, 2012
08:44
Benny Lewis
worldwide book tour (Ireland until May 22)
moderator
Forum Posts: 485
Member Since:
June 1, 2009
Offline
Yes, there are lots of issues with the reddit complaint and I agree wholeheartedly that comparing forums to fascism really shows how sheltered so many people are. They need to deal with repression in the real world before the whine about lack of free speech.
I've been threatened with getting fired from one of my jobs because of my frank and open way of talking, and been exposed to real repression and difficult situations in many countries. Real world repression is nothing to be sniffed at. A language learning forum deleting a post that is irrelevant to language learning is a "first world problem". Boycott away, but announcing this to every other forum is quite silly.
And at the end of the day it really isn't a big deal, since they can just use Google as was pointed out. If you want to search for German resources on that site for example, then follow this very "complicated" guide I've created.
@jasminetea Yes, that's precisely what I'd do if experience showed a flame war came about from bringing up the topic.
Speaks:
Forum Timezone:
America/New_York
Most Users Ever Online: wp_m8bqz1_sferrorlog
Currently Online: BlackZenx
1 Guest(s)
Currently Browsing this Page:
1 Guest(s)
Top Posters:
Stephanie S: 742
Kevinpost: 499
cdub4language: 472
Randybvain: 450
this_just_in: 328
Alasdair: 304
Member Stats:
Guest Posters: 10
Members: 82087
Moderators: 3
Admins: 6
Forum Stats:
Groups: 5
Forums: 16
Topics: 7235
Posts: 34119
Newest Members:
BlackZenx, Khush, wolfenstark, MohamedYoussef, SalaRakhosh, cxmike
Moderators: Lingo: 1328, anno: 205, James Johnson: 1
Administrators: Benny Lewis: 485, Bálint Kőrösi: 0, tweaky: 0, The Duke: 18, Dávid Csere: 0, Ingo: 2