How to use Social Media for Instant French Immersion
---
Can you get French immersion through French social media? Of course you can! In fact, using social media such as YouTube, Facebook and Twitter is a fantastic way to immerse yourself in French.
Think about it this way:
Cost of a round-trip ticket between New York and Paris by plane? $500-$2000.
Cost to open your favourite browser and click on YouTube? $0. Granted, you have to pay your Internet subscription or buy a coffee to use the wi-fi at a local café.
If your goal is to learn French, you can either spend all your money on a plane ticket and hope for the best, or save your money and start right now.
With social media, it has never been easier to create an immersion environment at home. I'm not talking about passive learning here. No, I'm talking about serious active learning and engaging with online communities in French.
By taking part in French social media, you can:
Take part in French conversations with Facebook comments.
Make connections with French people all over the world on Twitter.
Share French videos on Snapchat to practise your speaking skills.
Tag your French-speaking friends on Instagram and speak French in the comments.
Comment on the lives of French native speakers and ask direct questions with Periscope.
With that in mind, let's take a look at some of the best French YouTube channels, French Facebook Pages, and French accounts on Snapchat, Twitter and Periscope. Plus more!
I recommend you start your French immersion on your favourite social network. No need to overwhelm yourself by trying to use them all at once.
Keep in mind that the French social media accounts I'm sharing here are only the tip of the iceberg. As you start digging into French online communities, you will discover more and more resources, and your learning experience will become more and more enjoyable!
French YouTube Channels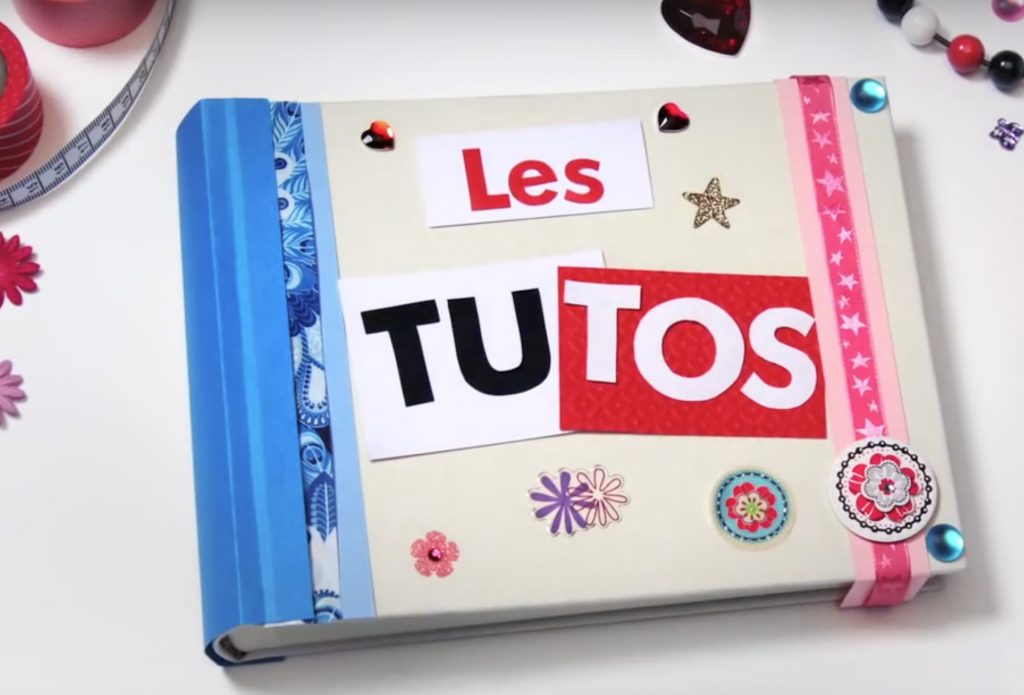 Why pay for Netflix or download illegally when you have access to hours and hours of French video content on YouTube for FREE? To me, YouTube is probably one of the best places online to get immersed in a foreign language without breaking the bank.
Get started with these three popular French YouTube channels, all of which have the option of French subtitles on at least some of their videos. And if you are a very beginner, I included two other options. You can start learning with these two and then go back to the French YouTubers.
Natoo
Natoo is a French woman who started on YouTube in 2011. She makes skits and comedy vlogs about common situations from everyday life. For example, she made a video named La recherche des clés (in English: Looking for keys). Her channel has French and English subtitles on almost all her videos.
SolangeTeParle
Solange talks about culture, girl problems and depression among a lot of other things. She called herself a poétubeuse: a mix between poète (in English: poet) and YouTubeuse (feminine for YouTuber in French). She went viral with her video about the differences between French from France and from Quebec in 2015. Some of her videos have French subtitles.
Les Tutos
This is probably one of my favourite YouTube channels ever.
Jérôme makes tutorial videos (tutos is a French short word for tutorials). But you have never seen something quite like this. He uses absurd humour, high energy and exaggeration. You can even cook with les tutos, for example with this recipe for crepes.
This channel was first a mini TV show that ran on French television in 2013/14. Nowadays, there are new videos once or twice per year. But don't worry, there are around 50 videos already uploaded. They are ideal for people who have an intermediate to advanced level of French. The good news is that most of his videos have French and English subtitles.
Easy Languages
Easy Languages interviews native speakers in the street. You get access to raw content with French and English subtitles. This is one of the best options to start learning French. They also have simple and easy-to-understand videos to teach you the basics. Take a look at the different playlists to find the ones you like most.
Disney Songs in French
Another option for beginners is to start with Disney songs. You probably have already heard most of them in your mother tongue. This playlist has more than 40 Disney songs in French with French subtitles. Choose a song, listen to it several times and start repeating what you hear. Little by little you will improve your listening and pronunciation skills while learning vocabulary with the subtitles.
The Insider Trick for Finding More French Videos on YouTube
Now that you know a few French YouTube channels, you can easily find an infinite number of other channels in French.
How?
Well, I'm glad you asked.
Go to the About page of any of the channels I mentioned above. On the right, you will see a list of featured channels. These are channels recommended by the YouTuber.
Et voilà ! Now you have access to even more French YouTube channels.
French Facebook Pages
After reading this section, you will be able to watch funny videos and learn more about French pop culture at the same time. Now that's how to make the most of your time on Facebook. Say goodbye to cat videos!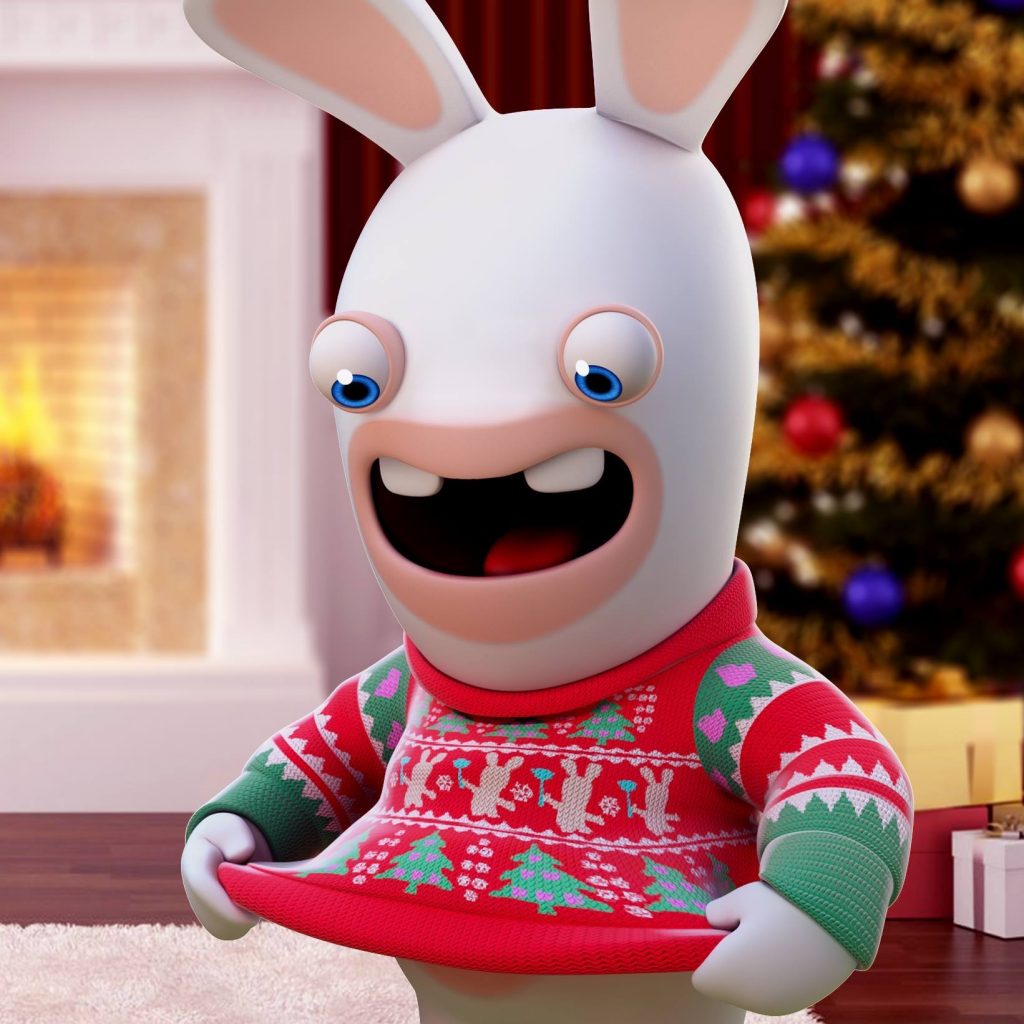 Fallait pas le dire
This Facebook page, whose name loosely translates as "you didn't have to say it", features questions and thoughts about everyday life and random facts. This way you will learn common words you can use on a regular basis.
Les Lapins Crétins
Les Lapins Crétins are the French version of Raving Rabbids. Lapin is French for rabbit and crétin is an informal word for stupid. On their Facebook page, you will find short phrases with funny pictures or short videos to illustrate them.
Quotidien avec Yann Barthès
Yann Barthès became famous in France with his entertaining news show Le Petit Journal ("The little newspaper"). It featured skits and videos making fun of politicians and French society.
A few years later, Yann left Le Petit Journal and created a new show, Quotidien ("daily") on another television station. The concept is the same and on the Facebook page of Quotidien you will discover funny snippets from the show.
Random fact: Le Petit Journal team made a banner with the name Cassoulet (a French recipe) and displayed it on Times Square when Obama was first elected.
Eric et Quentin
Eric et Quentin are two French comedians. They became very popular when they were at Le Petit Journal, but also followed Yann Barthès when he left.
Now with Quotidien, they keep doing what made them famous: funny skits during the show. Nowadays, they also make very short videos (like Snapchat stories) called La Story d'Eric et Quentin where they make fun of the news.
Martin Weill
Martin also was part of Le Petit Journal and then went to Quotidien. He is a young reporter who became famous for going to places like Iraq or dangerous neighbourhoods in Mexico.
Rémi Gaillard
Rémi is the most famous French prankster. He made videos of himself recreating Mario Kart in real life, playing soccer in the street to annoy cops and even organising a party in a store. You can find his pranks on his Facebook page – and they come with English subtitles.
French Twitter Users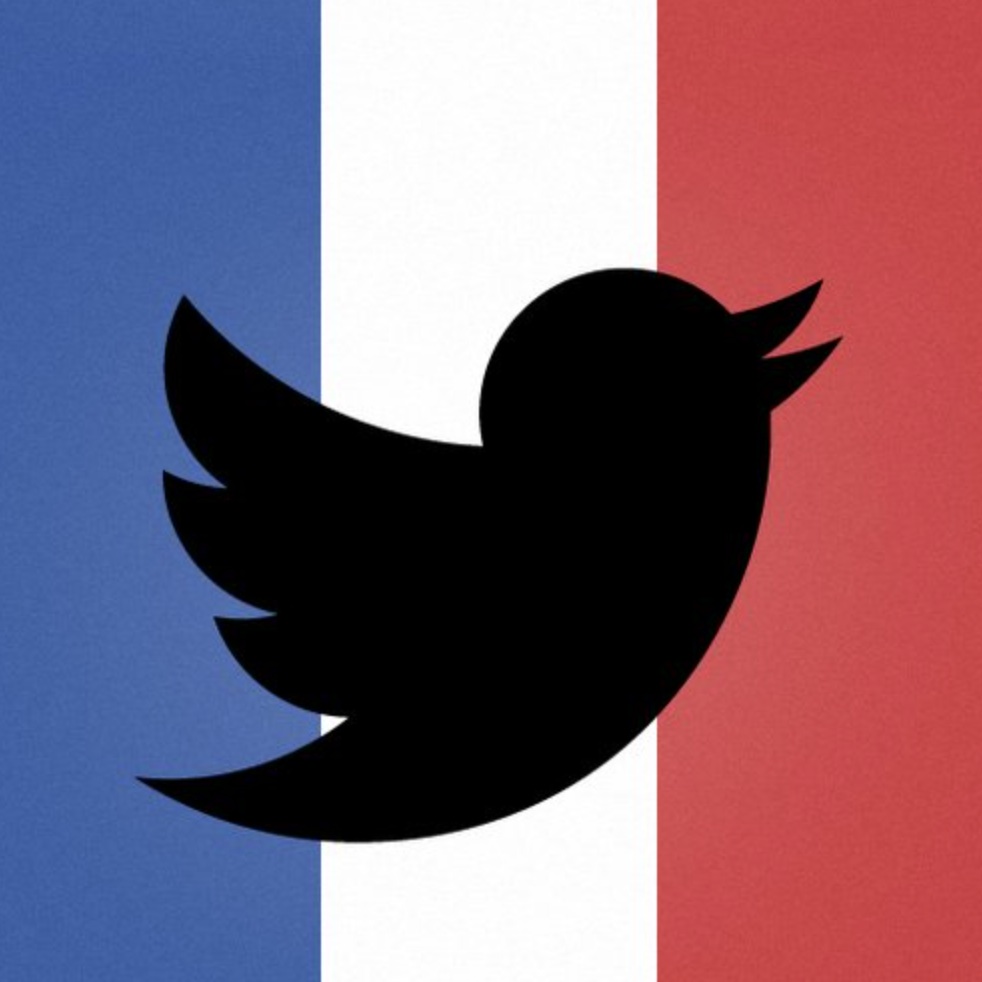 If you are an absolute beginner at French, I recommend that you start with the first two accounts in the list below (Thomas Pesquet and Cyprien). The other Twitter accounts aren't as easy to understand. But once you've reached an intermediate level, go back to these pages, follow them and get ready to laugh!
Thomas Pesquet
Thomas is a French astronaut. From November 2016 to May 2017, he is part of the International Space Station as a crew member. On his Twitter account, you follow his journey in space. If you're a beginner, this page is perfect to start your immersion experience on Twitter as Thomas translates his French tweets into English.
Cyprien
Cyprien is one of the most popular French YouTubers. On Twitter, he communicates with his audience and shows his everyday life with tweets and pictures.
Nain Portekoi
Nain Portekoi is a Twitter account that features black humour. He makes fun of the news and politicians with satirical comments. His name can be read as n'importe quoi, which means "anything" or "nonsense" in English.
Jean-Moundir
Jean is another satirical Twitter user. He makes fun of politicians and invents jokes with random pictures.
Sam
Sam often talks about French grammar with humour. But most of all she retweets lots of funny posts from various accounts. You will be able to see French humour in action from a lot of different people.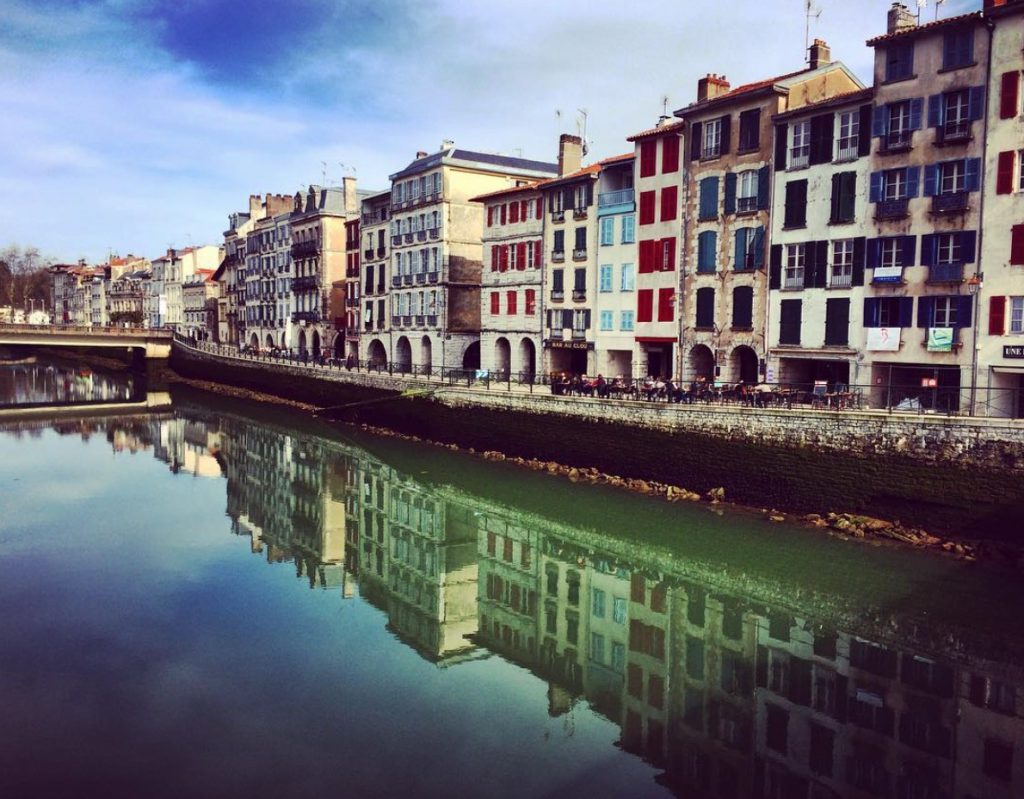 France is the most popular country in the world in terms of tourism and receives more than 80 million foreign tourists every year. It has more than 30 UNESCO World Heritage Sites, but you don't have to buy an expensive plane ticket to come to France and see all of these beautiful places. Get comfortable, go to Instagram and admire the great diversity of landscapes from your laptop or smartphone.
Le Musée du Louvre
The Louvre is one of the most visited museums in the world. It's the home of Mona Lisa and Venus de Milo among many others. On its Instagram page, you will see the large buildings and different pieces of art.
Avia Travel France
Avia's page posts pictures of various cities around France. Follow them for a virtual walk in the streets of Paris, Lyon or even Bordeaux.
Le Pays Basque
Discover le Pays Basque on this page. It's a region located in the Southwest of France that is famous for its strong identity.
Les Pyrénées
Les Pyrénées is a mountain range in the South of France. It is (with le Pays Basque) another region that borders Spain. Enjoy the snow-capped landscapes in winter and the green pasturelands in summer!
Janelle & Scott Gould
Janelle and Scott help you discover France through the eyes of an Australian couple traveling in the country. Their goal is to bring French style into your life. Follow their page to get lost in the streets of French cities.
L'Equipe de France
If you're into sports and specifically into soccer, you will enjoy these beautiful pictures of the French national soccer team. Not only the men, but also the women are featured.
The Insider Trick for Finding French Instagram Accounts
If you want more pictures of France, google "[name of the city/region] tourisme instagram". You will find pages dedicated to the cities and regions you want to see, with beautiful pictures and descriptions in French.
French Snapchat Stories
Snapchat stories are the best place to watch raw content. No editing, no subtitles. A direct contact with the French world! Let these French influencers share their lives with you!
Tibo InShape
As his name suggests, Tibo is a fitness guy. He's a YouTube celebrity and he's a very entertaining character. You will see him training and talk with his audience on his Snapchat account: @tiboinshape.
Emma
Emma is a young YouTuber with several channels on YouTube. She specialises in DIY, beauty and fashion. With Snapchat (@emmactz), she shares beauty reviews and makeup tips with her unique sense of humour.
Malika Ménard
Malika was elected Miss Normandy 2009 and then Miss France in 2010. After her year as Miss France, she studied and became a journalist. Since then she has been presenting sports shows and blogging about fashion. On her Snapchat account (@snapmalikamenard), she features the different places she visits in France and around the world, plus her meals and her workout sessions. And all of that exclusively in French!
Learn French on Periscope
On Periscope, you will find a different type of content, as you can interact directly during live broadcasts. Ask your questions in French and they will answer to you in French during the broadcast. Don't be shy – join the conversation!
[periscopepic]
WeScopeTV
This is the most popular Periscope account in French. WeScopeTV is a group of talented Periscope users who create various types of content. You will find music, tech reviews, events, food, and more.
Kwasi
Each morning around 8:45 am (Paris time), Kwasi gives advice and tips about social media. He interacts a lot with his audience to answer their questions. Hone your entrepreneurial skills in French and start the day in a friendly mood!
PPC
PPC was one of the first French social channels to see the potential of Periscope. Its creator, Pierre-Philippe Cormeraie, was one of the founders of @wescopetv. On his own channel, he features several types of content: interviews, events and walks in Paris and Provence. He also has a show with another Periscope user where they talk about the news.
Bonus: How to Find More Social Media Channels to Learn French
In reality, this article gives you way more resources than just the ones described here. Most accounts presented above are present on the other apps. For instance, Tibo InShape who I introduced in the Snapchat section has a very popular YouTube channel. Look around and you will find a lot more content!
With this post, you just got the blueprints to create your own immersion environment in French. So, what are you waiting for?