French YouTube Channels: 10 Youtube Channels to Take Your French to the Next Level
---
Watching French YouTube Channels is a fantastic way to learn French, and to immerse yourself in the French language. French YouTubers with English subtitles are especially good for beginner and intermediate French learners.
Here's how I think of it: The key to create a successful immersion environment at home is to use native content. That is: movies, music, TV shows, videos, anything made by (and for) native speakers of your target language.
A few years ago, it used to be complicated to find native French content. Now, we have YouTube. It's free. And you can find pretty much any kind of video in French. Whatever your interests, you'll find videos in French that you enjoy watching
In this post, I'm going to give you 10 French YouTube channels to learn French. Some of them have subtitles, some of them feature gamers, or recipes, and some of them aren't even real YouTubers or French native speakers. I'd suggest you use this list as a starting point to start exploring the wealth of French content that's available on YouTube.
The first five channels are French YouTubers with subtitles available. For each of these channels, I'll outline the frequency of the subtitles (all videos, or only some) and which language you can find (French, English or both). The other channels on this list don't have subtitles available, so they're more appropriate for intermediate and advanced learners.
Also, I guess you already know, but just in case: The Internet is a living entity, forever changing. So the indications for the channels and the subtitles aren't set in stone. They may evolve with time.
Want to know the best way to watch these YouTube videos? Then check out this article on learning a language with short videos.
Now, let's get stuck in.
1. SQUEEZIE — French Vlogger with English Subtitles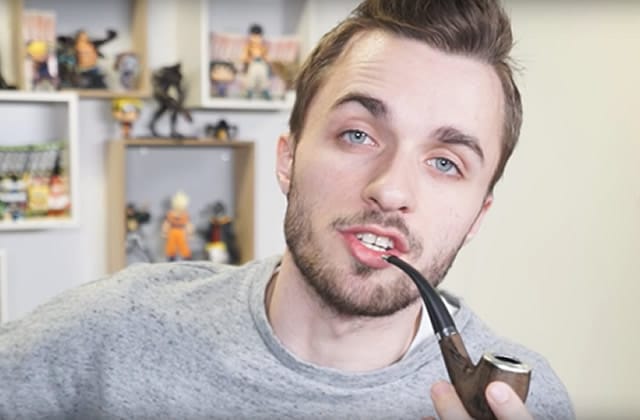 Squeezie started making videos in 2008. And he is now one of the most popular French YouTubers, with millions of subscribers. He plays random games on the Internet, and also makes funny vlogs.
One video I recommend is his parody of Pokemon Go where he dresses up as a Pokemon trainer and goes to the street to interact with people and capture Pokemons.
Like most popular YouTubers, he speaks fast, and his videos have quick transitions. So if you just started learning French, his content is going to be challenging. It's perfect if you're at an intermediate or advanced level.
Subtitles: Available on all videos in French or English.
2. Poisson Fécond — Videos About Surprising Facts in French
Chris is a curious YouTuber who makes videos about surprising facts.
One of his most popular series is Et si…? ("What if…?") where he asks very unlikely questions. For example: Et si Internet cessait de marcher subitement? ("What if the Internet suddenly stopped?"). Chris then gives a potential scenario of the situation, with a hint of irony. I found this video in particular really interesting and funny.
His videos have quick transitions, but he doesn't speak that fast.
Subtitles: Available on some videos in French.
3. Joueur du Grenier — French Video Games from the 80's and 90's
Le joueur du grenier is a guy who tests video games with his unique comedic style (and his unique yellow shirt!).
Joueur means "player", and grenier means "attic". So his channel's name translates as "the attic player". He plays old video games, from the attic (video games we were playing 10, 20, 30 years ago and that aren't so popular nowadays).
He created his YouTube account in 2009, and his channel is now very popular among French gamers and nostalgists. Most of his videos last 10-15 minutes. He also has a second channel (le Bazar du Grenier with gameplays and reviews.
Subtitles: All videos have subtitles in French and in English.
4. EnjoyPhoenix — French Fashion and Beauty Tips
Marie gives fashion and beauty tips on her channel. She makes GRWM videos (YouTube lingo for Get Ready With Me, where girls show you their morning routine for example), tutorials and tag videos.
She has two other channels: EnjoyVlogging, where she vlogs and shows her daily life, and Enjoy Cooking, where she cooks her favorite recipes.
Recently, she came under fire for her first book and one of her videos. I don't like to promote negativity, so I'll let you look it up yourself if you want to know more.
The reason why I recommend her channel is because, in spite of everything, she's still one of the most popular female YouTubers in France. I like how she's still here, making videos and writing. Doing her own thing, and moving on. As language hackers, our goal isn't only to learn a foreign language. Our goal is to be open-minded, not just to foreign cultures, but also to our neighbors. And eventually to stop being judgemental with each other.
Subtitles: Some videos have French subtitles available.
5. SEB — Funny Skits in French
Seb makes funny vlogs and skits. One of his most popular series is Ce mec… (" This guy…"), where he makes fun of everyday situations. For example: Ce mec… – Au supermarché ("This guy…- At the supermarket") is a skit about people's behavior in a grocery store.
You can also see him on Sofyan's channel where they made their own French dubbing of Harry Potter movies. His channel's name used to be Seb la frite, which means Seb the French fry.
Subtitles: All videos have French and English subtitles.
6. FastGoodCuisine — French Fast Food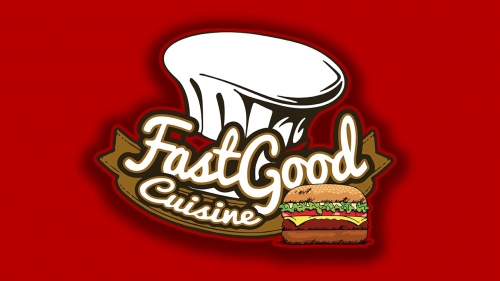 Quick recipes and fast-food classics revisited! I know: You're wondering why you're reading an article about French YouTube channels and here I come with a fast-food channel, right?
I'm sorry to inform you that there's no popular French YouTube channel about good ol' French cuisine (or I haven't found it yet). Shocking, I know. But Charles' recipes are a gift for your palate, and offer healthy home-made alternatives to junk food. He speaks fast, and he'll leave you hungry with all the delicious recipes.
7. Alice Esmeralda — Vegan Living in France
Alice's channel focuses entirely on a vegan lifestyle.
Even though it's not typical French food, you are likely to get hungry while watching her videos. You will find many recipes (all vegans, of course!) on her channel and her blog. She doesn't speak too fast, so her videos are relatively easy to follow..
French YouTubers from Outside France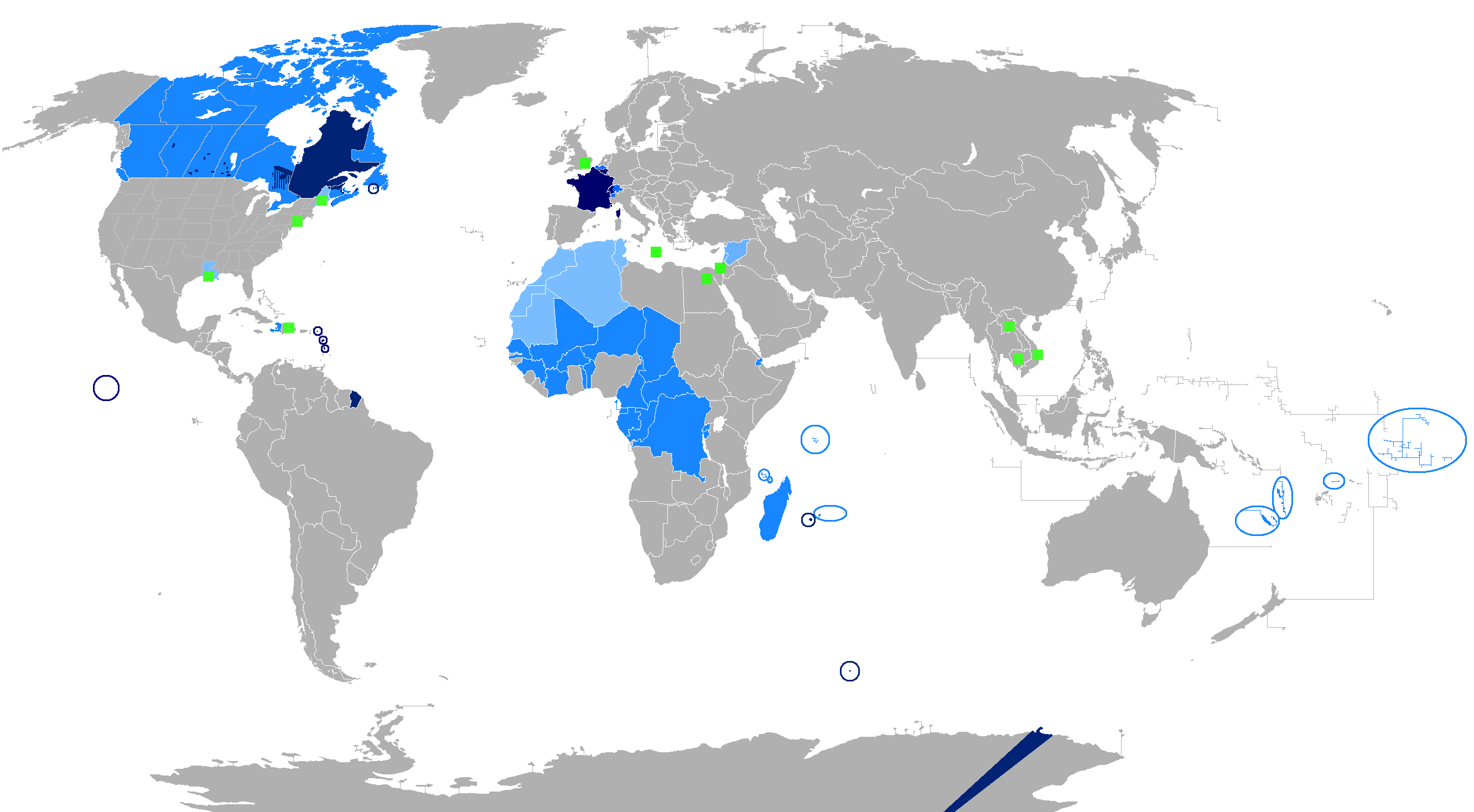 French isn't spoken only in France. Actually, it's one of the only languages to be found on every continent. These last three YouTubers are not from France, so you can hear different accents.
8. Amélie Barbeau — DIY and Recipes from Quebec
On Amélie's channel, you will find DIY, recipes, comedy, and recommendations. She's from Quebec, and has a lovely accent.
Many French people make fun of the Quebec accent. I'm not sure why. I guess somehow there's this French disdain thinking we, the French, are the ones who speak the original French language, and thus the best version of it. Yet for some reason I love the Quebec accent. It has un air de je-ne-sais-quoi.
Maybe learning new languages has opened my mind and made me less judgemental with native speakers of my mother tongue. Amélie has a second channel where you can follow her through her everyday life.
9. JamCore DZ — Fitness Videos in French
Jamo makes videos about fitness, bodybuilding, and food. He's an ex-pro bodybuilder from Algeria, and now fitness coach. You can also see vlogs about his life on his channel. And he gives tips about ramadan like how to deal with it when you're a bodybuilder.
10. Lauranne — Beauty and Fashion Reviews in French
Lauranne makes vlogs and review videos about beauty and fashion. She's also a great fan of Disney and Harry Potter.
Lauranne is from Belgium. But you can't really tell since she only has a slight accent. If you pay really close attention, you can hear it in words like rien, on the nasal vowel.
Bonus: 3 More Online TV Channels in French
There are three more online channels that I want to give you in this post. The first two aren't YouTube channels per se but mini TV shows that aired on French television. You can now watch all the videos on their YouTube channels. And the last channel isn't native content, because the videos aren't made by French native speakers.
Bonus 1: Serge le Mytho
The first one is Serge le Mytho, where the main character can't stop lying about his life. Mytho is slang for liar. It's the short version of mythomane, which designates someone who has a pathology and can't stop making stories and telling lies.
These videos are really challenging, and I recommend them only if you already have an advanced level of French. Or if you want to learn some verlan.
Bonus 2: Bloqués
The second bonus is Bloqués where two friends who don't know what to do spend most of their time on their couch talking. They speak slower than most YouTubers, but they use a fair amount of slang. The actors are two French rappers from Normandy.
Bonus 3: DamonAndJo
And finally, the last channel of this post: Damon and Jo. They are two travel YouTubers born in the 90s. Not only do they have a great presence in front of the camera, but they also speak several languages. They share with us their struggles when learning foreign languages. They have many videos in French (which they are very good at!), and they have tutorial videos where they show us how to learn French. It's an excellent opportunity to see what other French learners are struggling with, and to learn from their past mistakes.
Over to You
Now you have no excuse to not hone your French skills while binge-watching YouTube videos!