Black Friday Deals for Japanese Language Courses
---
Welcome to the home of Black Friday deals for Japanese courses!
I've pulled in favours from the makers of some of the best Japanese courses and learning tools around. And wow, did I shake hands on some amazing deals.
Here are the best of the best deals on Japanese courses and resources that I've found for Black Friday 2022.
These deals will only be open until Monday, November 28th 2022 (and some close sooner!) so get them while you can!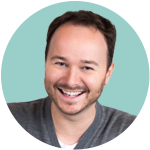 Benny Lewis
Founder and CEO, Fluent in 3 Months
Benny's Top Pick – Japanese Uncovered – Learn through the Power of Story – 75% Off
Learn Up to 6x Faster than with Traditional Japanese Courses
Good for: Absolute Beginners and People Who Know Some Japanese
My good friend Olly Richards has created a radically different way to learn Japanese using the power of story.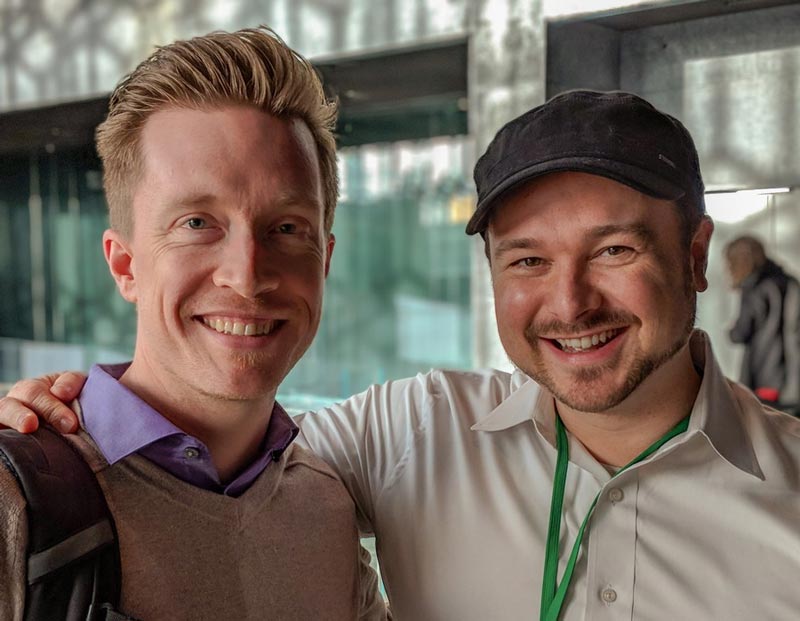 Most Japanese courses take a bunch of grammar rules and teach them one-by-one in a series of lessons. That's boring! In Japanese Uncovered, you'll do things differently.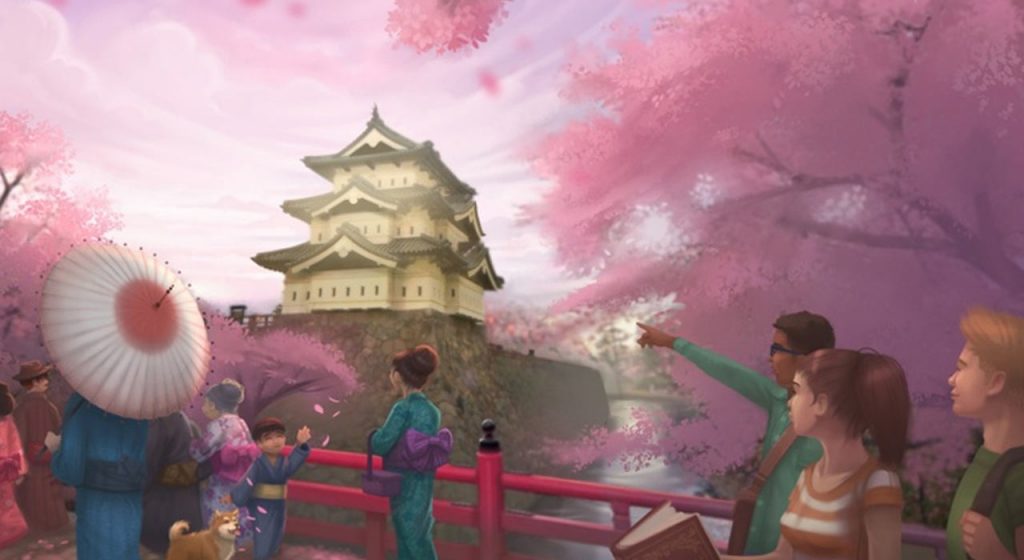 In Japanese Uncovered your main focus is to enjoy the plot of the story. You concentrate on understanding the story and learn through a process known as "Guided Discovery". Not only that, but you'll receive lessons from Olly himself, as he teaches you the techniques he's used to learn eight languages!
Japanese Uncovered takes you from your very first steps in Japanese, all the way through to intermediate level. By the time you finish the course, not only will you have read an entire book in Japanese, but you'll have a large vocabulary, so you can express yourself fully in conversation.
Fi3M team member Caitlin Sacasas writes in her review of Japanese Uncovered:
"I loved learning through story and felt like it was the best method I've used to learn Japanese to date."
Olly rarely offers discounts on this course, but after some persuasion I've negotiated very generous registration fee that's available for this week only.
Yes – Give me 75% Off! I Want to Learn Japanese with the Power of Story.
Japanese Uncovered (Intermediate) – Keep On Learning through the Power of Story – 67% Off
A New Japanese Uncovered Course for Intermediate Learners
Good for: Intermediate Japanese Learners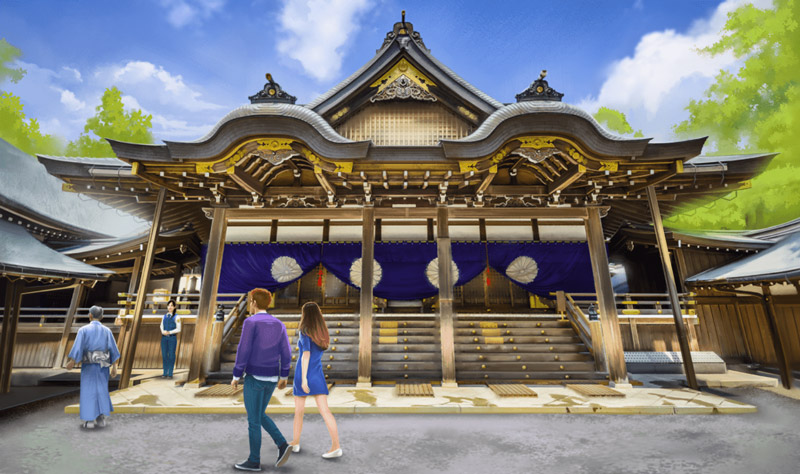 Japanese Uncovered from Olly Richards is also available for people learning at intermediate level. This course picks up where the original Japanese Uncovered course finishes, so if you're planning to reach full fluency I recommend getting both while they're on offer.
Yes – Give me 67% Off! I Want to Learn Intermediate Japanese with Japanese Uncovered (Intermediate).
Master Japanese –Complete Digital Package – 50% Off
Comprehensive resource manual to learn Japanese
Good for: Reaching Japanese fluency the fun, natural way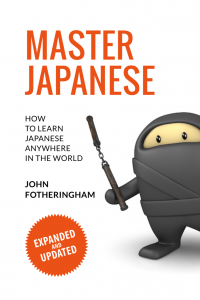 I've written some of my own language guides, but I have no plans to write one for Japanese, because there's no way I could create anything better than John Fotheringham's Master Japanese.
Yes, it's that good. John is a hard-core Japanese learner, and you can feel that in every lesson of Master Japanese. His guide is written as a "a navigation system for independent learners", packed with actionable advice so you can learn Japanese ​​using anime, manga, and online tutoring instead of boring textbooks and expensive classes. I found it to be a breath of fresh air.
Master Japanese also includes eight expert interviews and 12 ready-to-print cheat sheets.
Get 50% off the Master Japanese Complete Digital Package using the code BLACKFRIDAY50.
MosaLingua Japanese – Lifetime Fluency Bundle – 97% Off
Complete Language Course: Absolute Beginner – Advanced
Good for: Listening, Learning Vocabulary, Speaking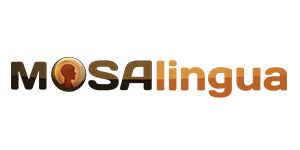 The MOSA Learning ® method is based on principles of cognitive science, so you can learn a new language faster and smarter. Plus it helps you focus on the aspects of your target language that matter most to you. It has 11 million users worldwide, and Fi3M's Holly Keenan found "a lot to love" when she tried out MosaLingua.
With the MosaLingua Fluency Bundle, you can learn Japanese in just 10 minutes a day. Here's what you'll get inside:
LIFETIME Subscription to MosaLingua Web – quick vocab learning (value $4,130)
MosaTraining: How to Learn Any Language – lifetime membership – polyglot methods and secrets to learn any language (value $130)
Lifetime access to the MosaSeries: The Man with No Name – listening, vocab and grammar with an original series (value $590)
MosaSpeak: Speak with Confidence – lifetime membership – speaking and pronunciation (value $495)
With the MosaLingua Fluency Bundle, you get all of the above for eight languages – including Japanese.
The total value of all these courses and memberships is $4,850, but this week only you can pick up everything for a 97% discount!
Get the MosaLingua Fluency Bundle Here.
Mondly Japanese – NEW Lifetime Family Pack – 97% Off
Japanese Learning App and Online Course
Good for: Beginners

Mondly is one of the world's favourite language learning apps, with 100 million users worldwide. It's also highly rated, with 1 million+ reviews, giving an average rating of 4.6 out of 5 in the Google Play store and 4.8 out of 5 in the Apple App store.
What's more, Mondly was named "Editors' Choice" in Google Play and "Best New App" by Apple.
A unique part of Mondly is the chatbot feature, with speech recognition… It feels really natural, just like you're hanging out with a native speaker – ideal for practising your conversation skills when a language partner isn't available.
They're creative in their approach to learning, with features such as virtual reality immersive learning environments.
I've negotiated a lifetime Family Pack deal that gives you lifetime access to all 41 Mondly language courses (including Japanese) for 3 users at a saving of 97%.
JapanesePod101 – Fi3M Favourite – 51% Off All Subscription Levels
Complete Language Course: Absolute Beginner – Advanced
Good for: Listening, Fun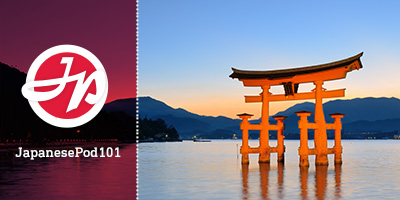 JapanesePod101 is my favourite Japanese learning podcast and audio course, especially for developing my listening skills. It's also a top pick among the Fluent in 3 Months team.
You start by selecting your level, and the audio course adjusts to you, getting gradually more complex as you progress.
This Black Friday deal will get you 51% off all JapanesePod101 subscriptions.
Here's where to claim your 51% discount.
Rocket Japanese – Immerse Yourself in Japanese – 60% Off
Complete Japanese Online Course for Beginner Learners
Good for: Beginner and Intermediate Learners, Speaking and Listening Skills

If you really want to experience Japanese culture like a local, then you need to immerse yourself as much as possible. That's where Rocket Japanese comes in.
Rocket Japanese immerses you in the Japanese experience with conversational lessons to get you speaking Japanese like a native.
Rocket Languages has over 4,000 online reviews with an average rating of 4.7. When Alice Cimino tried the course for Fluent in 3 Months, she found:
"Rocket Languages doesn't disappoint. Lessons are comprehensive and well structured, with a light tone with easy-to-follow explanations."
Features include:
Learn over 10,000 Japanese phrases
Immerse yourself in Japanese culture with 87 cultural lessons
Over 370 hours of lessons, so you can go as in-depth as you wan
Advanced learning techniques to speed up your Japanese progression
3 levels available – from beginner to advanced lessons
Note: This Rocket Japanese offer ends on Friday 25th November.
Get instant lifetime access to Rocket Japanese with this Black Friday deal.
Glossika Japanese – AI-Powered Audio "Rep Training" – 50% Off
"Rep Training" Language Tool
Good for: Listening, Getting an intuitive grasp of Japanese sentence structure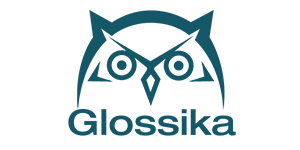 Glossika uses audio repetition training with Artificial Intelligence (AI) to make sure you're learning Japanese at the pace that feels right for you. We especially like Glossika's focus on listening and speaking. You get to watch your fluency progress live with each audio "rep".
Glossika membership comes with access to courses for 50+ languages and dialects, including Japanese.
LingQ Japanese – Immerse Yourself in Japanese (Exclusive Lifetime Membership) – 74% Off
Complete Japanese Immersion Resource
Good for: Listening, Fun, Reading, Vocab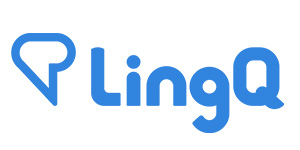 Immerse yourself in a world of compelling Japanese content – with 1000's of hours of Japanese podcasts, audiobooks, interviews, courses and more. LingQ also integrates with Japanese language content on Netflix.
Then anytime you come across a word you don't know, you can save it for review using LingQ's spaced repetition learning tools.
LingQ is one of the most popular tools among rapid language learners taking our Fluent in 3 Months Challenge. And in his review of LingQ, Fluent in 3 Months team member David Masters said: "If I had to pick just one tool to learn a language, it would be LingQ."
LingQ is usually $12.99 per month, but with this exclusive deal you get lifetime access to LingQ Japanese for a one time fee.
The deal is equivalent to a 74% discount on a 5-year subscription. But this subscription lasts for life!
Please note this deal is only available to new LingQ members.
Get exclusive lifetime membership to LingQ Japanese here.
Preply – 1-1 Japanese Tuition – 50% Off
Get 1-1 Tuition from Top Rated Japanese Tutors
Good for: Speaking, Listening, Conversations

Prepare to speak confidently with the best online Japanese tutors, and get 50% off your first lesson with this deal from Fluent in 3 Months.
Please note this deal is only available to new Preply members.
Yes! I want 50% off my first Japanese lesson with Preply.
Magnetic Memory Method – The Language of Memory Package – 89% Off
Memory Course Package for Language Learners
Good for: Memorisation, Vocab

Anthony Metivier of the Magnetic Memory Method has put together a special Language of Memory package just for Fluent in 3 Months readers – with a huge discount of 89%.
The Language of Memory package includes the courses:
The Magnetic Memory Method Masterplan
How to Learn & Memorize the Vocabulary of any Language
Speak From Memory
How to Memorize Names and Faces
Implementation Bootcamp
Plus lifetime updates for all the above courses.
This is a unique package for Black Friday, with an 89% discount.
Click here to get 89% off the Language of Memory package from the Magnetic Memory Method.
And don't forget…
The Fluent in 3 Months Black Friday Collection 2022 – 90% off
Have Your First Conversation in a New Language after just 7 Days
Good for: Speaking, Rapid Language Learning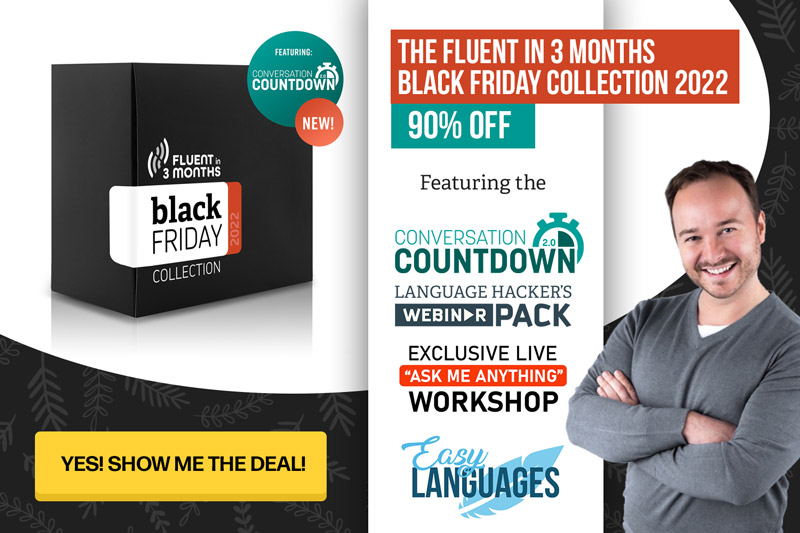 Get 90% off language hacking with the Fluent in 3 Months Black Friday Collection 2022.
The Fluent in 3 Months Black Friday Collection 2022 includes:
Conversation Countdown 2.0 (value: $197)
Have your first conversation in a new language after just 7 days with Conversation Countdown. You'll learn Benny's top language hacks for having your first conversation in another language, based on nearly two decades of experience learning languages and travelling the world.
Fluent in 3 Months 2022 Language Hacker's Webinar Pack ($470 value)
Get access to all of Benny's 2022 webinar teachings. These webinars are recordings of live teaching events – and cover a broad range of insights and techniques into Benny's language hacking methods.
Speak from Day 1 Video Course ($97 value)
A rare opportunity to join one of Benny's first ever language hacking programs, where you'll discover how you can start speaking a new language right from day 1.
Exclusive Live "Ask Me Anything" Workshop (value: $97)
Join Benny for this live event where I'll be taking questions from the audience on language learning, travel, life, and anything you want to ask me!
My Complete Easy Language Package (value $234)
A pack of 6 guides for hacking Spanish, French, German, Italian, English and Chinese.
Total value: $998
Black Friday Deal Price: $97
Yes – I Want 90% Off the Fluent in 3 Months Black Friday Collection.