Language Mentors #8: Johan Tekfak (French Polyglot, Creator of Français Authentique)
---
"My favorite thing to do in a foreign language is to connect with people. Isn't that what language has been created for?" – Johan Tekfak
What a treat to interview Johan Tekfak for our new Language Mentors series.
If you've been studying French for more than a New York minute, you will have seen, read or listened to something by Johan. He's the founder of Français Authentique. This is a French language learning website which focuses on listening comprehension.
Born in France, Johan speaks French, English and German. And he's currently learning Italian as a self-taught learner.
After figuring out a way to learn languages in a relaxed manner, he decided to dedicate his time and energy to Français Authentique. His goal is to help people improve their lives by developing their passion.
As a French learner myself, I've spent many an afternoon walking while listening to Johan. His podcast series is one of my favorites for listening practice. A lot of his videos center around things that are important to him. Like healthy habits, personal development, and family. And speaking of family, his two kiddos make regular appearances in his videos. They are adorable! In this video, they do the cutest introduction:
Language Mentors: Learn a New Language in 90 Days
Language Mentors is our popular series where we interview polyglots, language teachers, language learners, and even folks from outside the field of language learning. We're getting straight to the point, asking for their top tips on language acquisition, steadfast motivation, and rapid learning.
We want to give you the inside scoop on what it takes to learn a new language, fast (in as little as 90 days).
We've actually seen hundreds of people learn a new language to a conversational level in just 90 days. You can do it too by putting what you learn from our Language Mentors into practice.
And if you need extra support, then join us in the Fluent in 3 Months Challenge — where you'll make lots of new friends who share your goal of learning a new language fast (plus you'll have a 15-minute conversation in your new language after 90 days — we guarantee it).
Read on to learn some of Johan's language learning hacks. And get to know some fun facts about a creative polyglot at the same time.
What Are the Top Three Activities You Would Advise to Have a 15 Minute Conversation in a New Language after 90 Days?
The first step would be to focus on the basics of the language. Try to understand how it is built. Look at the tenses of the verbs. Figure out how nouns are formed. What do singular nouns look like versus plural nouns? Are there masculine and feminine nouns in your target language?
Listen to as much comprehensible and interesting input as you can. Podcasts, videos, TV shows in your target language are easy to access on your phone or computer.
At the same time, repeat useful sentences over and over to practice speaking.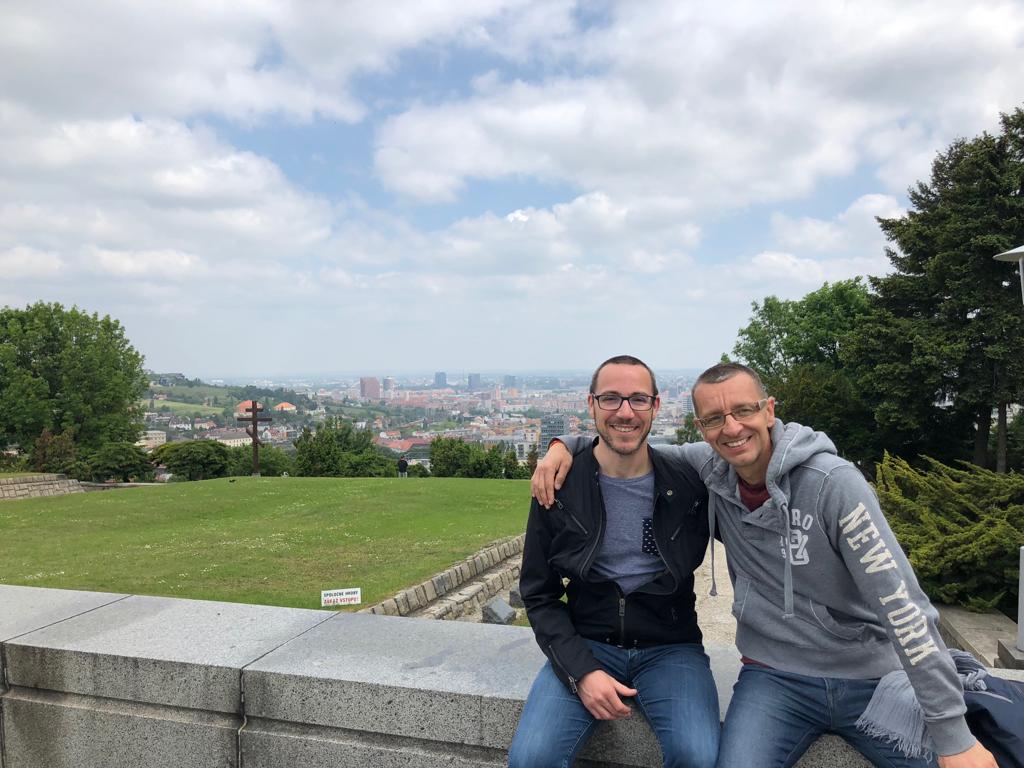 What Are Your Top Three Favorite Places for Studying a New Language?
I prefer to learn in my home office as it is designed to enhance focus and creativity.
My second preferred place is my garden. I feel at home and can benefit from nature at the same time.
A park is the best alternative if I am on a trip.
What Are Your Top Three Favorite Study Tools When You First Start Learning a Language?
I am a little old school in my approach to language learning. This is paradoxical for a guy who is teaching French online.
My favorite tools for studying are a good book, a pen and a piece of paper. Obviously, I also listen to a lot of podcasts and online courses.
What Are Your Top Three Favorite Memories of a Language Win?
Being able to (mostly) understand my drunk Austrian coworkers. They spoke in their local dialect. Understanding that conversation is probably my biggest win.
I will never forget the deep conversation I had with a local while visiting California. We were contemplating the landscape in Yosemite National Park.
I clearly remember my first win in Italian when my family and I were lost in Sirmione. I became my children's hero while speaking Italian with a local.
What Are Your Top Three Favorite Activities to Do in Your Target Languages?
Connecting with people. Isn't that what language has been created for?
Reading a book in its original language.
Listening to podcasts related to personal development.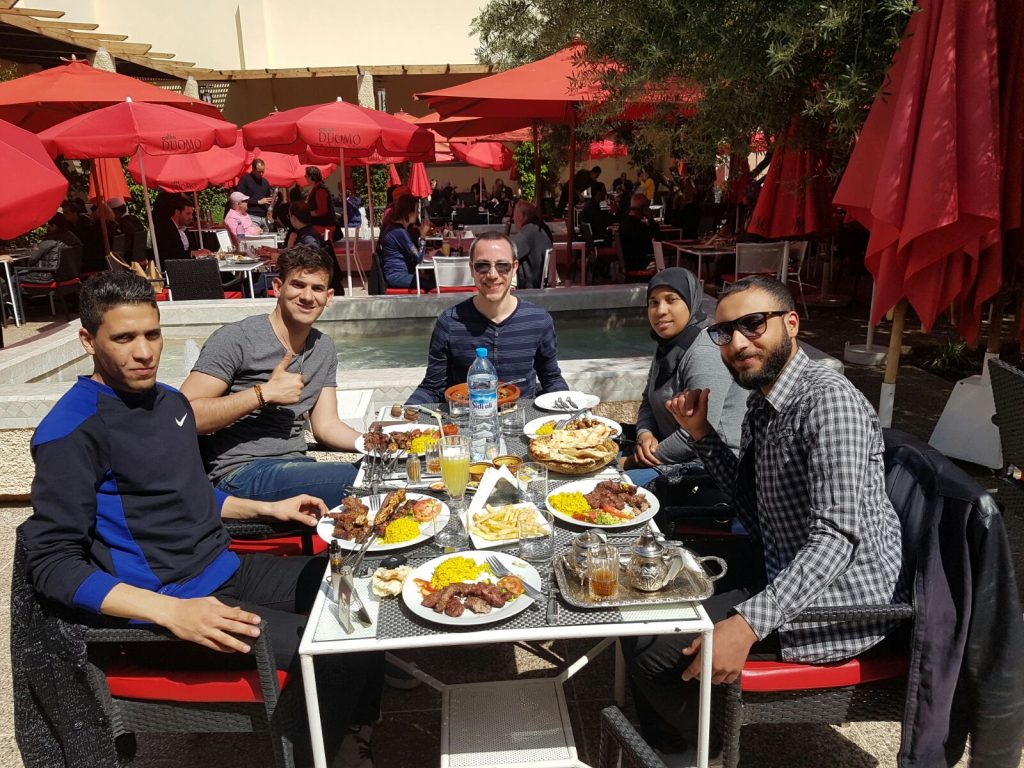 What Are Your Top Three Books in a Foreign Language?
How to Stop Worrying and Start Living by Dale Carnegie. I love this book. And I've read it several times in four different languages.
The Little Prince by Antoine de Saint-Exupéry is an easy read and a funny tale. It's available in several foreign languages.
The Monk Who Sold His Ferrari is also a book which has been translated into various languages. It is definitely worth reading.
What Are Your Top Three Favorite Cities?
I love Rome for its architecture, places and historical points of interest.
New York is noisy but amazing. It is grand and personal at the same time. It's the only place I visited that has ever given me this feeling.
Saint-Pierre on the Réunion Island is magnificent with its mountains and amazing views. It's a jewel in the middle of the Indian ocean.
What Are Three Ways You Keep Yourself Motivated During an Intensive Language Mission?
I try to always remember the purpose of my study. I don't collect languages. I learn them to expand my knowledge and connect with people.
When I lack motivation, I reread The Way of the Linguist by Steve Kaufmann. His practical approach always encourages me.
A tool I use a lot is accountability. I tell the Français Authentique audience what I am doing and what I aim to accomplish. I don't want to disappoint them. So every time I lack the drive to study, I think about the commitment I made to them.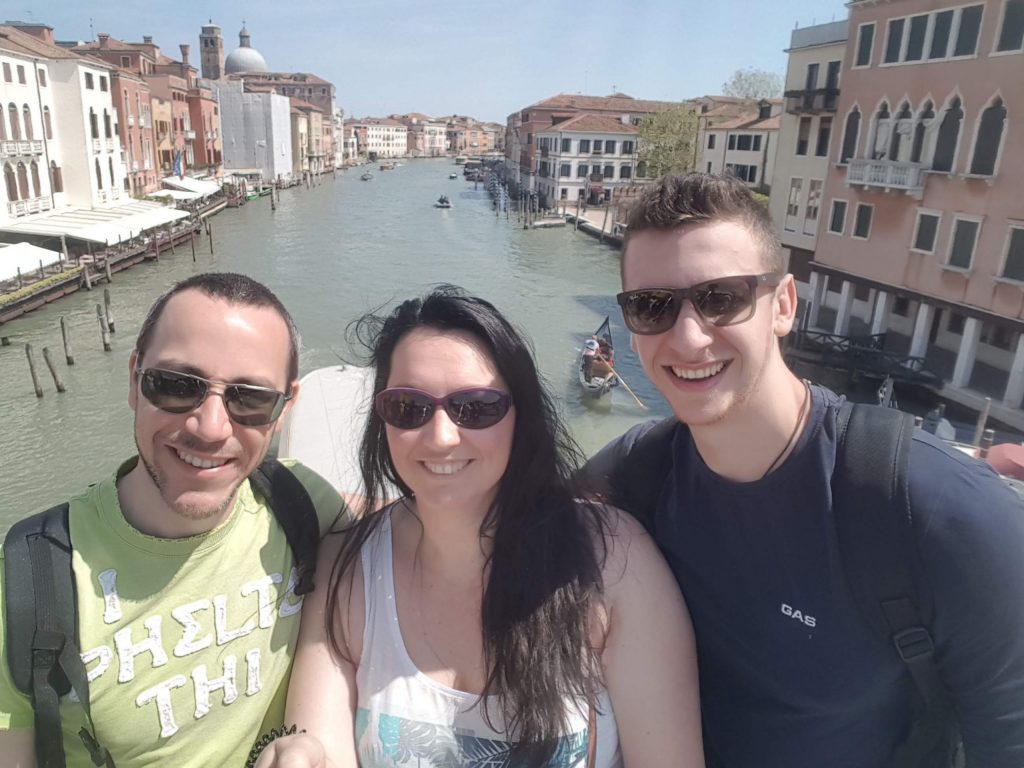 What Are Your Top Three Favorite Language Learning Rituals?
I drink a cup of coffee, play some opera music and read several pages of a book in the language I am studying. It gives me such a lift.
What About You?
Which of Johan's tips resonate most with you? We'd love to hear about it in the comments section. And to our Fluent in 3 Months participants, best of luck on your language adventure!
Want to learn a new language in 90 days? Come join us in the Fluent in 3 Months Challenge.
A big thank you for Johan for sharing his thoughts and learning secrets with us.
To learn more about Johan and Français Authentique, you can visit his YouTube channel or his website.