Language Mentors #7: Matt Kepnes (New York Times Best-Selling Author, 11 Years of Travel and Counting)
---
"Stay consistent. Consistency is key when it comes to learning a language." – Matt Kepnes
Calling all travel lovers! I recently interviewed Matt Kepnes for our new Language Mentors series. In this article, we'll be discussing more pleasure than duty. You'll find tips for how to keep your life (and language learning routine) in check while you travel.
Starting out as a shy kid from Boston, Matthew Kepnes has come a long way. He's been traveling the world since 2006 and has been blogging since 2008. His message is clear. If he can do it, so can you!
Matt is the creator of the award winning budget travel site, Nomadic Matt and author of the New York Times best-seller How to Travel the World on $50 a Day. His brand new travel memoir, Ten Years a Nomad is available now. Matt's work has been featured in The New York Times, CNN, The Guardian, Lifehacker, Budget Travel, BBC, Time, and countless other outlets.
Language Mentors: Learn a New Language in 90 Days
Language Mentors is our regular feature where we interview polyglots, language teachers, language learners and even folks from outside the field of language learning. We're getting straight to the point, asking for their top tips on language acquisition, steadfast motivation, and rapid learning.
We want to give you the inside scoop on what it takes to learn a new language, fast (in as little as 90 days).
We've actually seen hundreds of people learn a new language to a conversational level in just 90 days. You can do it too by putting what you learn from our Language Mentors into practice.
And if you need extra support, then join us in Add1 (now the Fluent in 3 Months Challenge) — where you'll make lots of new friends who share your goal of learning a new language fast (plus you'll have a 15 minute conversation in your new language after 90 days — we guarantee it).
Read on to learn some of Matt's language learning hacks. And get to know some fun facts about a fascinating traveller at the same time.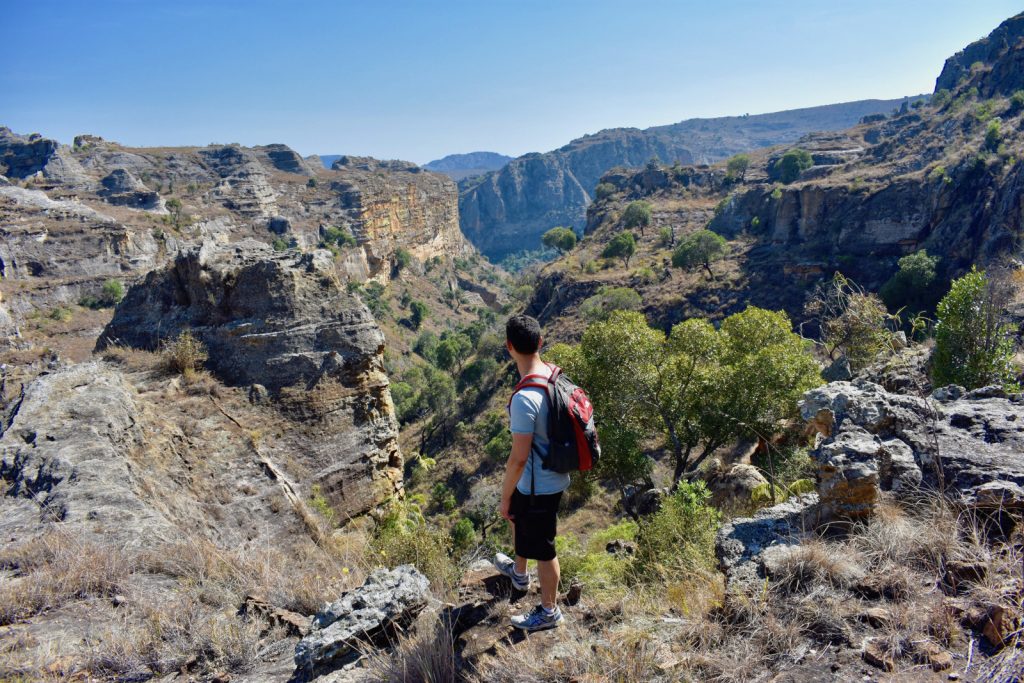 What Are the Top Three Activities You Would Advise to Have a 15 Minute Conversation in a New Language after 90 Days??
If you're looking to step up your language skills is a short period of time, here are my top three suggestions to get you on track.
Stay consistent. Consistency is key when it comes to learning a language. I have a terrible memory. The only way to make progress is by being consistent in my studying. Whether that's 30 minutes a day or three hours a day. As long as you are consistent, you will make progress.
Make it easy on yourself. Download apps to your phone so you never have an excuse not to be studying. If you have time to waste on social media, you have time to study!
Find study buddies. Check out Facebook, Couchsurfing, Meetup, and other platforms. It's never been easier to connect with other language learners. See if there is a group that meets near you so you have people to practice with. That will help you hone your skills. And give you access to people who can better answer any questions you have about the language.
What Are Your Top Three Favorite Memories from Your Time Traveling?
I have a lot of great memories from my time around the world. One of my favorite parts about writing my new book was going down memory lane. I could relive all these crazy adventures. Three experiences stand out.
During my first trip around the world, I lived on an island in Thailand for close to a month. I decide to change my plans on a whim to meet up with another traveler I had met earlier. I ended up meeting a great group of friends and spent a month relaxing on the island of Koh Lipe. A dream experience!
Living in Bangkok was one of my most memorable and formative experiences. I arrived
knowing no one and left with a circle of friends, a job, and a girlfriend. It was one of the best experiences because it taught me that if I could do that, I could do anything.
The tomato throwing festival in La Tomatina, Spain. It was one of the most fun experiences I ever had on the road. It was a giant food fight. While there, I ended up becoming really close with the people in my dorm room. We started traveling together as a little squad. I'm still in touch with them to this day.
What Are Your Top Three Favorite Places for Working?
Co-working space are my go-to place since they have reliable Wi-Fi and free tea. Since they are meant for work, they usually have nice comfortable chairs and big desks that make it easy. As a member of We Work I can usually find a location when I travel.
Otherwise, I look for café that isn't too busy, has nice tables, a good coffee list, power, and Wi-Fi.
If I can't find one of the first two options, I'll work from anywhere. Traveling makes you good at working from anywhere because you have to. If you hope to get anything done, you have to get good at working from uncomfortable places.
What Are the Top Three Roadblocks You See People Face When Traveling?
I've talked with a lot of travelers over the years. I usually see the same three roadblocks preventing people from traveling. They prevented me from traveling for a long time, too!
Those three roadblocks are money, fear, and having the right mindset.
People think you need to be rich to travel the world. You don't. By using the sharing economy and learning how to save money on accommodation and flights, you can travel for almost nothing. It won't be glamorous, but it will still be travel!
Fear is the next most common roadblock for new travelers — especially US travelers.
As long as you do your research and use common sense you can avoid the vast majority of problems and travel scams. The world isn't nearly as scary as it seems. But you'll never know unless you get out there and see it for yourself.
You need to have the right mindset. Travel has never been more affordable or Accessible. Yet people think you need to stay in fancy hotels and only go on tours. You don't. If you want to travel the world, you first need to change your mindset.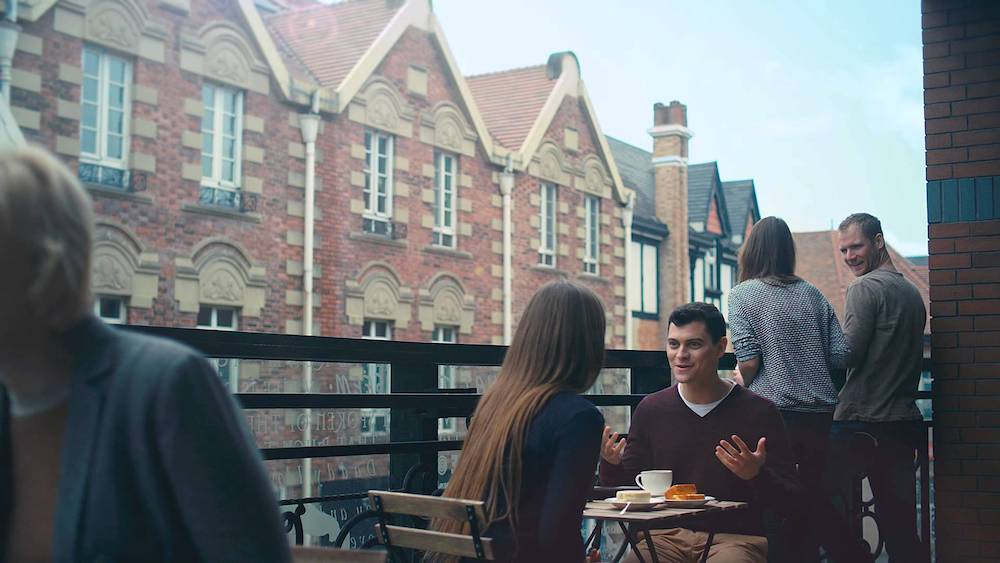 What Are Your Top Three Keys for Dealing with Those Roadblocks?
These days, there are a ton of different ways to save money for travel. And travel for cheap.
You can pick up a side hustle before you go. You can volunteer while you're abroad using websites like Workawayor HelpX. There are lots of ways for you to save tons of cash for your travels. And don't forget to use the sharing economy! Platforms like Airbnb and Couchsurfing can help you find cheap accommodation. BlaBlaCar is great for rideshares. And EatWith is a cool app for unique dining opportunities.
Embrace the sharing economy and you'll have a cheaper, more authentic trip.
If fear or anxiety is your primary concern, the best way to overcome your travel fears is to connect with other travelers who have done what you want to do. Join travel groups on Facebook. Attend travel events in your community. Meet other travelers and see for yourself just how possible it is.
And when it comes to changing your mindset, the best way to start is to do research.
There are tons of blogs and books out there that can show you how to embrace the life of a budget traveler. Including my first book, How to Travel the World on $50 a Day. By reading about the lifestyle you'll begin to see limitless options. No trust fund necessary.
What Are Your Top Three Pearls of Wisdom for People Who Want to Travel More?
The best thing you can do is to take action today. Don't wait or put your plans on the backburner.
Ask yourself what you can do right now to get yourself closer to your next trip. You can start a travel savings account. Or buy a guide book. Or cut back on your daily spending. Baby steps are all you need. Do something today to get started.
Action begets action. Within no time, you'll be heading out the door!
To make the process of traveling more affordable, sign up for a travel credit card. This will help you start earning points. And eventually earn yourself a free flight or hotel stay. I've saved thousands of dollars over the years and enjoyed dozens of free flights and hotel stays. All because I learned how to travel hack. You can do the same.
Stay inspired! Join a travel community. Learn a new language. Read travel books. Watch travel movies. This will keep you interested and engaged and wanting to make your next trip happen. It will feed the fires as you save money and plan. Keeping the desire alive as you get closer to your next trip.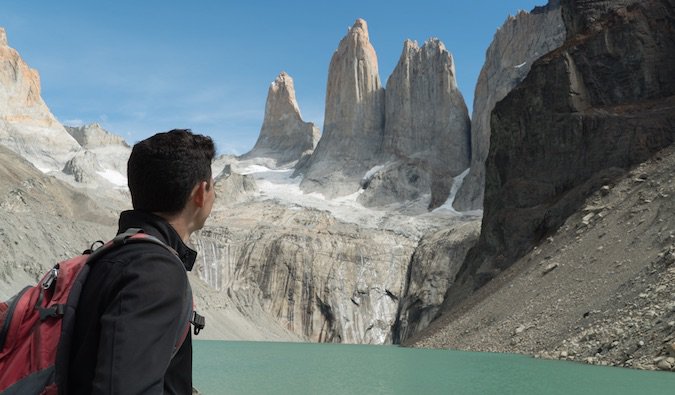 What Are the Top Three Ways You Keep Motivated During an Intensive Travel Period?
I try to work hard before my travels. So, when I'm on the road I don't actually need to worry about working while traveling. I find this helps me enjoy my travels more and stay relaxed. Working and traveling can be stressful, and it's not worth it for me. I'd rather focus on work when I'm at home and then focus on my travels when I'm on the road.
For longer trips that isn't possible. I make sure to travel slowly. Instead of three to four days in a city, I'll spend five to eight. That way, I have time to see the sights and get my work done without stressing.
What Top Three Non-nomadic People or Books Have Influenced Your Lifestyle?
I'm always on the lookout for a good book to read. I've read a ton of travel books over the years. I also make sure to read a lot of non-travel books that can help me with my business and my personal development. These three books that have had a huge impact on my life and business.
The 7 Habits of Highly Effective People by Stephen R. Covey
The Power of Habit by Charles Duhigg
Quiet by Susan Cain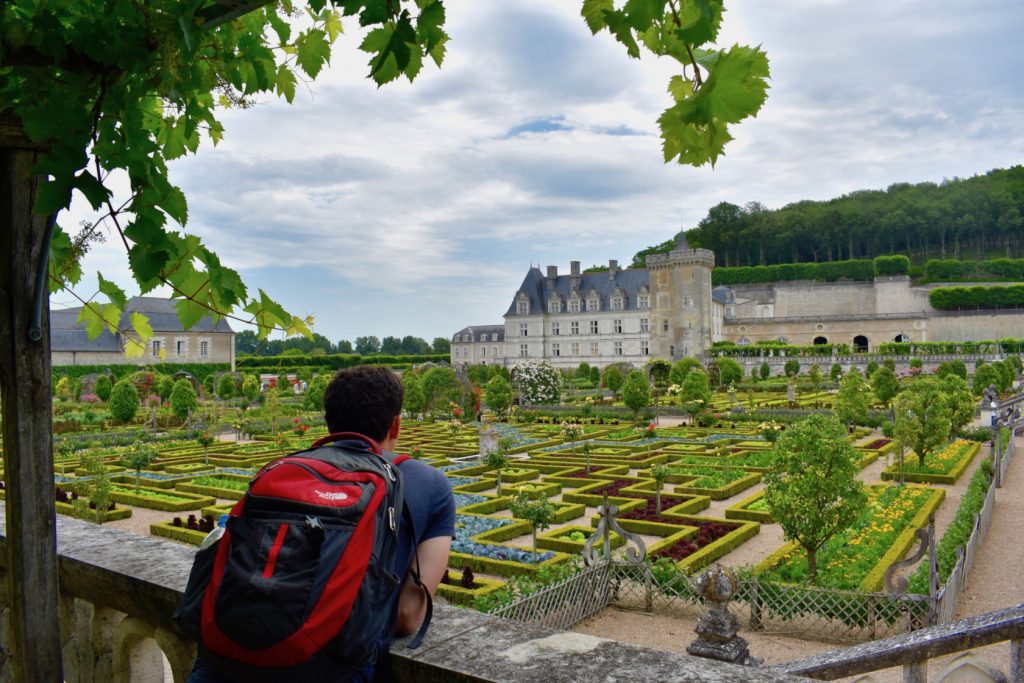 What Were Some Surprises That You Learned When Living Abroad?
Over the years, I've had the opportunity to live in Bangkok, Taipei, and Paris. Each experience offered some amazing opportunities. They were very formative experiences. I realized two things.
First, life won't happen unless you make it happen. Life isn't going to be non-stop adventure if you sit inside all day. You have to get out there. You have to go to events. You have to talk to people. You have to make an effort. It's hard. You'll fail a few times But without getting out there, you'll never have the exciting expat life you daydream about.
Second, you're more capable than you think. I came to Bangkok with no friends or support system. I left with a life. I met a person who introduced me to another and then another and then another. Action begets action and, by the end of it, I had a job, friends, and a girlfriend. I made it. I thrived. I met 18 year old kids out of high school with no life experience thriving too. Anyone can do it if they are willing to make it work. If you're willing to get out there, you can succeed.
I was a shy, introverted kid from Boston with little life experience and I made it work. If I can make it work, so can you!
What about You?
Which of Matt's tips resonates most with you? We'd love to hear about it in the comments section. And to our Add1 participants, best of luck on your language adventure!
Want to learn a new language in 90 days? Come join us in Add1.
A big thank you to Matt for sharing his travel strategies with us. To learn more about Matt, you can visit his website. His brand new travel memoir, Ten Years a Nomad is available now.