How to Use Social Media for Instant Spanish Immersion
---
There's no better way to learn Spanish than to immerse yourself in the language. And a great way to do this is to spend time in a Spanish speaking country.
But what if this isn't possible for you? Not enough time, not enough money, too many kids, …
The good news is you can now create your own immersion environment with social media. It's never been easier. The key to create a sustainable and enjoyable immersion environment is to combine your learning experience with your hobbies.
Stop watching that cat video again, and go watch that taco recipe (in Spanish) on YouTube instead.
Turn off your TV, and run to Facebook to watch live Spanish content.
Don't worry, Trump isn't going anywhere, you can still catch up with his hysterical tweets later on. In the meantime, go follow some other Twitter accounts to brush up your Spanish slang. Stop reading Buzzfeed, and go to Instagram to enjoy beautiful Hispanic landscapes. Leave the Kardashians alone, and jump on Snap Map to find Spanish stories.
There's plenty to get you started in this article. And if you can't find anything you like here, no worries. Try the resources of this page, then use the tricks we're providing to find many other resources of your liking.
YouTube Channels to Learn Spanish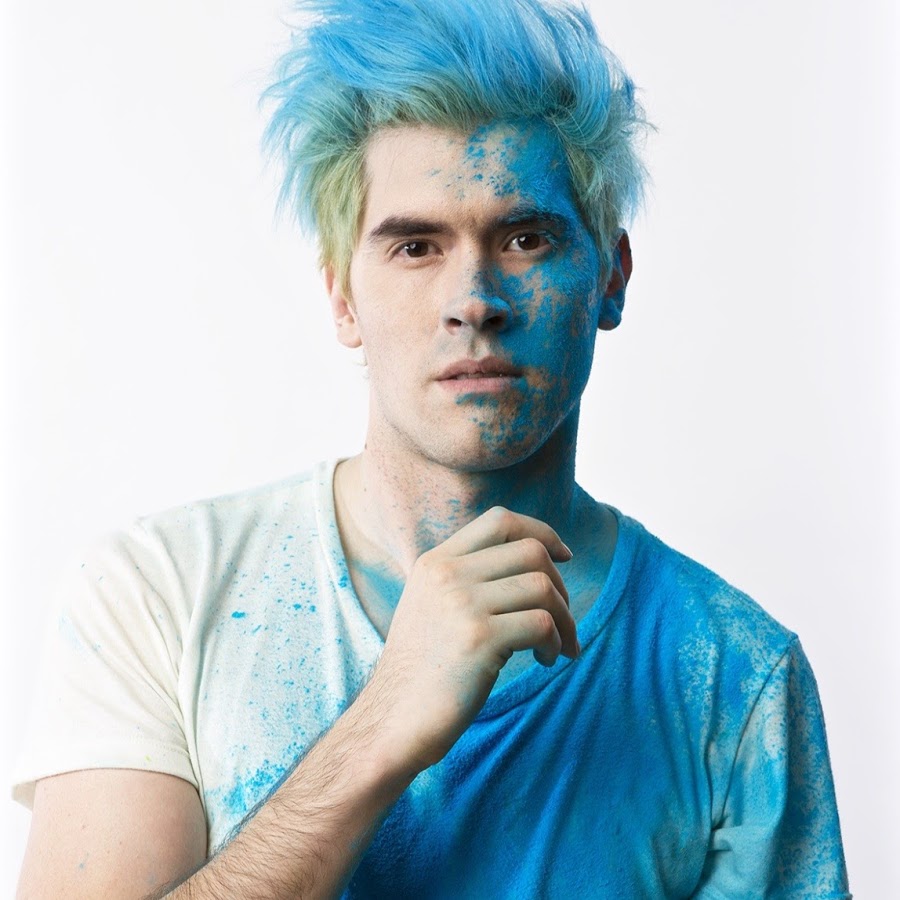 Did you know that some of the most popular YouTubers in the world are actually from Latin America? There's a huge community of Spanish-speaking YouTubers out there. And all countries are represented (yes, even Venezuela!). So whether you want to pick up a Mexican accent, or discover recipes from Spain, you can have everything on YouTube. Below are some examples of the resources you can find.
JuegaGerman
The Chilean Pewdiepie, German, is the Spanish-speaking YouTube channel with most subscribers. He became famous with his first channel HolaSoyGerman. where he sharedfunny videos. Now he's uploading daily on JuegaGerman where he plays online games or comments on trending videos. His first channel has subtitles in English, Spanish, and other languages.
ExpCaseros
This Spanish couple tries odd experiments you can replicate at home (or maybe not!). They also have life hacks and survival tips. All their videos have Spanish subtitles.
enchufetv
A group of people from Ecuador. They make short funny skits. Their videos are really fast! This is one of the most popular Spanish-speaking channel. Most of their videos have subtitles in English, Spanish, and other languages.
Sheryl Rubio
Sheryl is a Venezuelan actress living in Mexico. On her channel, she documents her life, and shares beauty tips. She went viral in July 2016 with her video about Venezuela, where she talked about the situation in her country, and why she left.
Easy Languages: Spanish
The four resources above feature people who speak fast. If you're a beginner, Easy Languages is one of the best options to start learning Spanish. They interview native speakers in the street. You get access to raw content with Spanish and English subtitles. They also have simple and easy-to-understand videos to teach you the basics. Take a look at their usual street-interviews, or their playlist for very beginners to get started.
Disney Songs in Spanish
Another option for beginners is to start with Disney songs. You probably have already heard most of them in your mother tongue. This playlist has more than 40 Disney songs in Spanish with Spanish and English subtitles. Most of them are in Castilian (Spanish from Spain), and some of them in Latin America Spanish. Choose a song, listen to it several times and start repeating what you hear. Little by little you will improve your listening and pronunciation skills while learning vocabulary with the subtitles.
An Insider Trick for Finding More Spanish Videos on YouTube
If you don't like any of the channels mentioned above, you can easily find other channels in Spanish on YouTube. Just go to the About page of a Spanish-speaking channel. In the right column, you can see a list of featured channels. These are channels recommended by the YouTuber. Now you have access to even more YouTube channels in Spanish!
Facebook Pages for Learning Spanish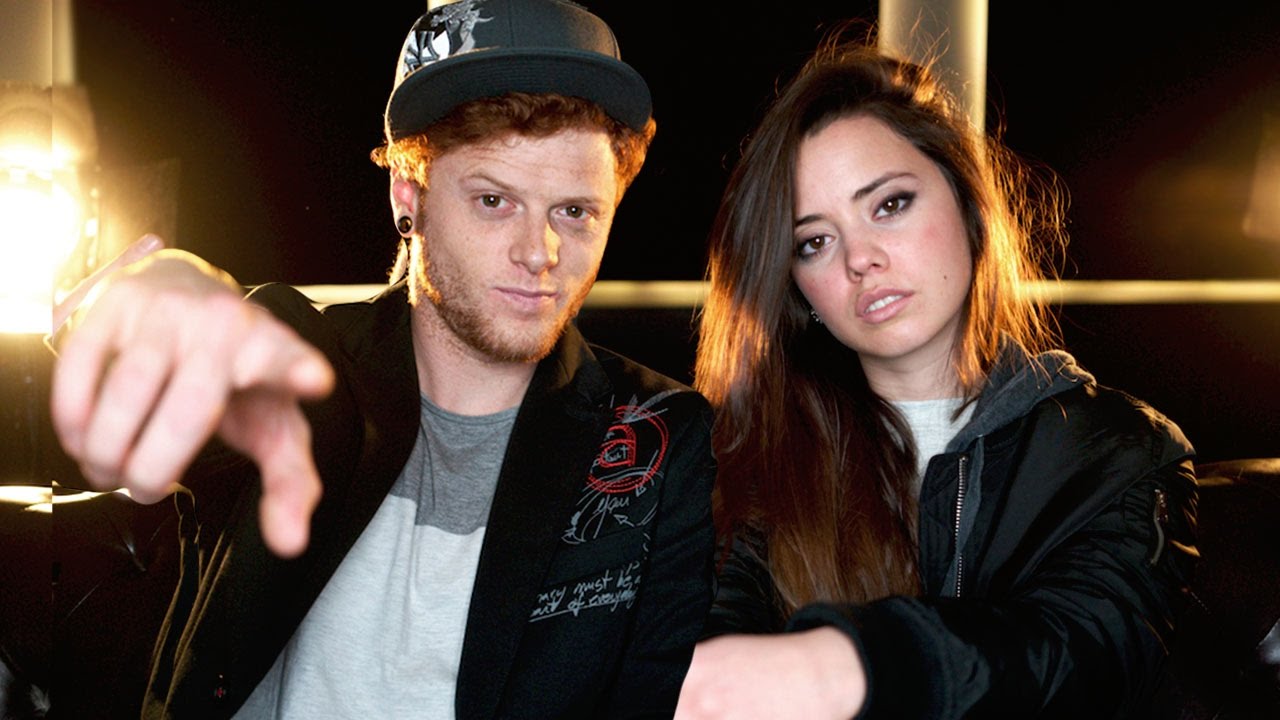 Instead of scrolling down your Facebook wall, you could be watching content on Facebook to learn Spanish. Would you rather spend your next 15 minutes on Facebook jumping aimlessly from post to post, or be productive and amp up your Spanish game?
Curricé
Curricé is a Spanish singer. He documents his life on Facebook, and also posts some covers and music he makes.
YosStoP
Yoss is a popular YouTuber in Latin America. She shares a picture with her followers on Facebook every Sunday. Each one of them can edit the picture, create a meme and repost it on her Facebook page. The meme that receives the most likes is then featured in one of her YouTube videos. She's one of my favourite content creators. She's dynamic and has interesting points of view.
Entrena con Sergio Peinado
Sergio is a Spanish fitness coach. He talks about nutrition and shares his workouts. But he also adds comedy to his content, which makes him different to most other fitness coaches.
SuperPilopi
This Spanish cook shares his delicious recipes with his fans. He's not your average cook though. On his page, you'll find intriguing recipes such as meals from Game of Thrones or other famous TV shows.
An Insider Trick to Find Spanish Content on Facebook: Facebook Live Map
On the left of your wall on Facebook, you can click on "Live". Then a map of the world appears. If you visit Spain or Latin America, you can see lives from people living in these countries. Whether you're looking for funny Spanish Facebook pages or the news, you'll have access to raw content in Spanish. Enjoy!
You'll find a full tutorial on how to find Facebook Live videos here.
Spanish Speaking Twitter Users

Twitter is the best place to experience sarcasm. And yes, you can learn Spanish through Twitter. Enjoy these funny Spanish Twitter accounts!
Super Falete
Super Falete posts funny Spanish tweets. He comments on the news and makes fun of politicians.
Lucia Taboada
Lucia is a Galician journalist. She also retweets other accounts a lot. So you'll be able to discover all sorts of Spanish-speaking Twitter accounts with her tweets.
Jaime Rubio
Jaime is a journalist, who apparently looks like Mr. Bean. He shares his ironic point of view regarding current affairs and politics.
VonChocolat
Without any taboos, Harry talks about stuff only women can experience.
petitebrunette
Blogger Petite Brunette shares her life and her troubles, with a dash of irony.
An Insider Trick: Twitter Translate is Your Friend
If tweets in Spanish are too complicated, then no worries, Twitter is here for you. Under each Spanish tweet, you'll see a small sentence saying Translate. Click on it and you'll see a fairly good translation of the tweet in English (or your mother tongue).
See Hispanic Wonders through Spanish Instagram Accounts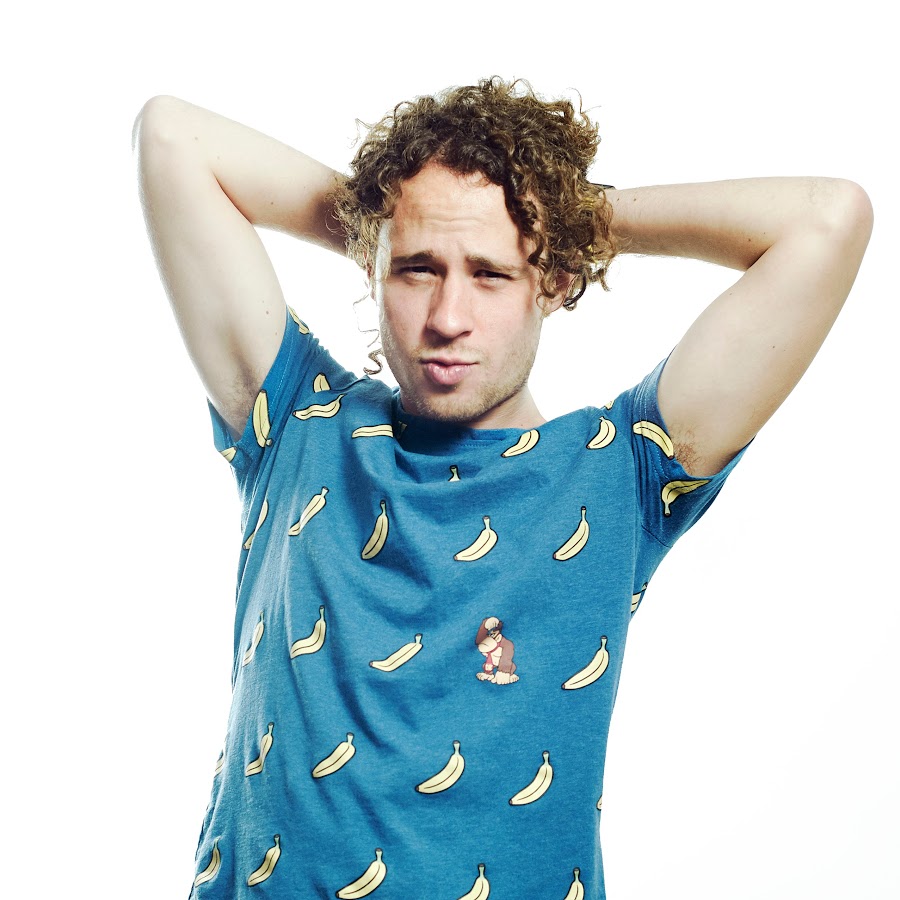 Instagram is a great place to find all sorts of Spanish resources: Food, fitness, travel, … I love Instagram because the content is visual. And it's easy to navigate and find new accounts. So you can easily travel all over the world (virtually!) and find content you like. And all of this without even moving from your couch.
luisitocomunica
Luisito is a Mexican travel vlogger. You follow him around the world on his Instagram account. But he doesn't share tips like most travel vloggers. Instead he documents his journey. He's more like a journalist who shows you what life looks like on the other side of the world.
jucaviapri
Juca is a Mexican influencer. If you like cars and motorbikes, you're going to love his page! Juca spends his days with cars and talking about tuning engines.
turismospain
The page Turismo España features beautiful pictures of the prettiest places in Spain. Now you can travel and visit the Iberian Peninsula without leaving the comfort of your bed.
andalucia_monumental
Discover Andalusia on this page. Follow them for a virtual walk in the streets of Malaga, Granada, or even Sevilla.
The Insider Trick for Finding More Instagram Accounts
I just gave you a small sample of the Spanish speaking accounts on Instagram. To find more, Google "[name of the city/region] turismo instagram". That's how you can enjoy the cities and places you want to see with beautiful pictures and descriptions in Spanish.
Another trick to find more Spanish accounts: use the search function. You can search by hashtags. Just use Spanish hashtags on Instagram, for example: #turismo, #playa, #futbol, #helado, #emprendedor, … You can also search by places. You want to know what's going on in Madrid? Type Madrid, click on the suggestions and you'll see the pictures posted by people in Madrid.
Snap Map in Spanish
With Snapchat, you can find new accounts just like on Instagram and Facebook live with a map. Go to your camera screen. Move your fingers on the screen as if you wanted to zoom out from a photo. Then the map appears, and you can choose any place in the world. You'll see stories shared by people in these cities, as well as events, news & celebrations.
Bonus: How to Find More Social Media Channels to Learn Spanish
What you get from this article is just the tip of the iceberg. Most content creators have accounts on several social media. So if there's a YouTuber you like, it's very likely he also has an Instagram account. For instance, YosStoP, featured in the Facebook section, has two YouTube channels with millions of subscribers.
You now have everything you need to start immersing yourself in Hispanic pop cultures. So, what are you waiting for?