The "Dr. Dolittle Method": How Pet Sitting Abroad Helps you Speak Languages like a Local
---
Is your aim to speak a foreign language like a local?
To do this you need plenty of practice, preferably while having fun and without fear of making mistakes.
Enter, the dog!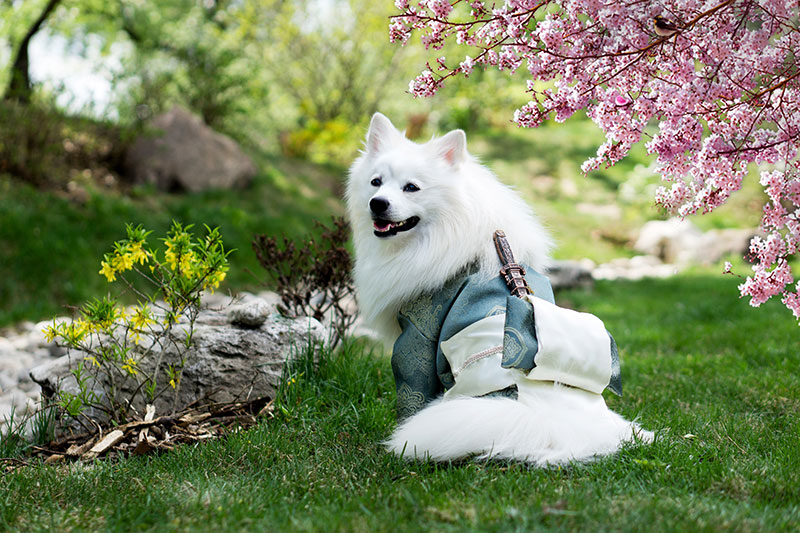 There's no better ice-breaker than walking a dog. That's why pet sitting abroad makes sense as a great, low-cost way to exercise your language skills. We call it the "Dr. Dolittle Method".
Your "Access All Areas" Pass to Language Learning
Walking a dog is like having an "access all areas" backstage pass to a show.
Barriers drop. Dogs draw like-minded people to them — people you who'll start chatting with you. With something in common you make friends fast, which means talking to locals and speaking the language.
Think about it. Experts tell us that the key to learning languages is having fun and getting practical language repetition in bite-sized chunks. This sounds a lot like what happens on a dog walk.
Dogs draw people to them like bees to a honey sandwich. Getting out and about with a fur-friend gives perfect strangers permission to approach and chat. And they will. There's nothing quite like flooding your brain with natural language to kickstart learning.
Remember, the focus is on the dog and not on you. Fellow dog lovers will laugh at the dog fooling around, not at you, taking the pressure off getting the exact pronunciation or choosing the correct word. This frees you up to try and fail, then try again without feeling foolish.
OK, great, you say. Nice idea but I'm visiting a foreign country and don't even own a dog. No problem! Pet sitting is the answer.
Pet Sitting 101: How to Get Language Immersion by Looking After Dogs!
What does pet sitting abroad involve?
Quite simply, this is staying in someone's house while they're away to look after pets in their familiar home environment. The accommodation is provided free of charge, in exchange for you taking good care of the fur-family members.
These pets may be dogs, cats, small furries, even birds or a bearded dragon.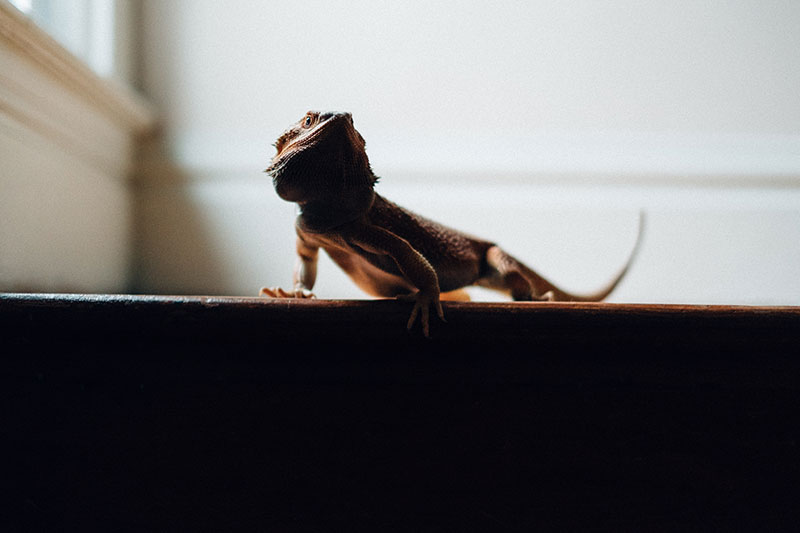 If you want to hone your language skills, then dogs are the way ahead because they need walking. But if your aim is to experience new countries on a budget, then the species don't matter too much as their home provides you with a base abroad.
How does two weeks improving your German while staying in a cottage beside a lake in the Austrian Alps sound? Or what about two weeks in the foothills of a vineyard on the rural outskirts of Florence, Italy? Va Bene!
Equally, you could stay in Buenos Aires, Argentina or Manhattan, New York. When you know where to look, there are opportunities for pet sitting worldwide – all for the cost of the airfare.
The Benefits of Pet Sitting Abroad
Pet sitting is a whole load of fun, giving you a chance to make friends, both two and four-legged. I had an absolute blast when I was unexpectedly confronted with my doggy doppelganger. Finding a best buddy with carbon copy interests — who just happened to be canine — gave me an entertaining perspective on life.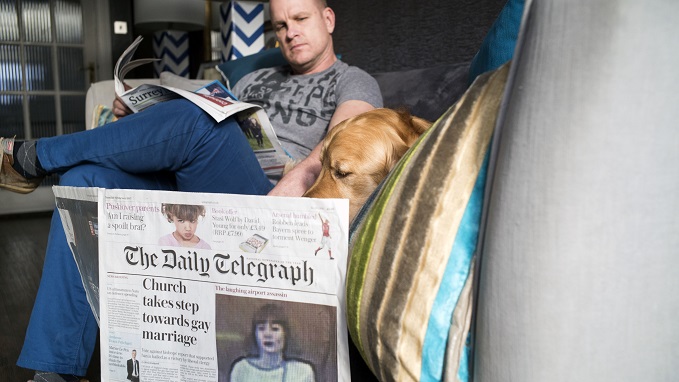 Creature Comforts: Pet Sitting Means You Can Travel Comfortably, At Low Cost
Pet sitting also comes with home comforts. It's a sneaky way to live for next to nothing but without the roughing it under canvas. If you include a comfy mattress and proper plumbing amongst your basic creature comforts, then it's a tick in the box for pet sitting.
Town or Country
Another great thing is that you can be selective about the location. If you prefer city life, no problem. Look for a pet-owner living in a town center apartment. Love fresh air and beautiful scenery? Bingo, there are lakeside villas and country retreats to choose from.
Of course, staying in someone's home also means staying in a community and all the opportunities to converse that comes with it. There may be neighbours who pop in to check you're OK and the locals to make you feel welcome. Plus, dogs often have a BFF who come with owners in tow, with whom to shoot the breeze.
A Language Class with Dogs Attached
There's nothing like a dog walk for having strangers buttonhole you to say hello. It's a definite thing: walking the dog to exercise your language skills. And the thing is, no one cares about a mispronounced word or not being fluent because you have something in common in a canine companion.
Pet sitting is also a great way to unearth the local attractions. The owner usually leaves instructions for great places to walk, giving you a head start in exploring the area.
It Even Looks Good on a Resume
Also, pet sitting is a great life experience and looks good on a CV. If you're travelling ahead of starting a career working with animals, then don't forget to list the trip on your resume. It gives interview panels or prospective employers an idea of the innovative and responsible person you are, making you stand out from the crowd.
The 3 Qualities You Need to Be a Good Pet Sitter
Pet sitting does take a certain sort of person. Empathy with animals is essential and experience caring for them helps. Remember, someone is going to put their precious pet into your care, so they want to know they'll be in good hands.
1. Cool in a Crisis
For your sake and that of your charges, it's best to have an idea of basic dog behaviour, training, and basic first aid.
Are you cool in a crisis or do you easily lose your head? If the latter, then perhaps pet sitting isn't for you because if something goes wrong, you need to know what to do while waiting for help to arrive.
2. A Love For Animals and The Ability to Care for Animals
Be realistic about your ability to give medications. A daily pill may be OK, but what about insulin injections? Depending on your practical experience with sick pets, it might be best to look for a placement with healthy animals.
The animal's health depends on your getting things right. If in doubt, be honest with the owner at the initial contact stage, to avoid an assignment that places you dangerously out of your comfort zone.
3. Willingness to do Light Housework
Are you open to doing other basic tasks such a grooming pets, watering plants, and light housework? This comes with the territory. If you want good feedback (in order to get more peachy placements) then you need to be willing to look after the property and leave it in good order. If you're not willing to get your hands dirty, pet sitting isn't for you.
Landing the Perfect Pet Sitting Placement
You're a labrador-loving linguaphile and pet sitting sounds just the job. How do you find that first placement?
It's not hard. A simple internet search will reveal numerous organizations who specialize in matching sitters with owners. Some companies offer international opportunities, but with a little extra leg-work you can track down national organizations in the country you want to visit. These tend to have a greater choice of locations because of the greater awareness of their service within that country, which draws in local clients.
These sites put high-value on their sitters having a solid reputation. After all, with the value in transparency and internet reviews these days, reputation is king. The better your reviews and aptitude with animals, the wider the choice of placements will be.
For those new to pet sitting, it can be worth accepting a job in a less-than-ideal location, in order to build your profile. As the positive reviews roll in, so you can start to spread your wings with an eye to the best locations.
Competition will be high to sit in that luxury villa with a lake view. The key to success is building your pet sitting CV with great reviews that show you go the extra mile for the pets in your care.
Skills that Make you Standout
Think of applying for a pet sitting assignment like applying for a job. Present the best version of yourself possible. Think about your strengths and present these to prospective clients.
For example, don't be bashful about highlighting your love of languages. Explain that you welcome the opportunity to speak and learn the language. This may reassure someone worried that a non-native speaker might not be a good fit should something go wrong.
List your experience with animals, from pet ownership to volunteering at a shelter. Especially relevant is the ultimate desire to work with animals, such as being an aspiring vet, vet tech, dog walker, or groomer.
Show your initiative by enrolling in a pet first aid course. This provides reassurance that you take the responsibility of looking after a fur-family member seriously and are prepared for the worst.
Remember, great reviews and good recommendations will open up some amazing opportunities to pet sit abroad and practice those language skills.
A Language Lesson with Dogs!
Learning a language is best done in small bites, with plenty of repetition to make things stick. Practice is important in order to get your mouth around those unfamiliar word shapes. But this involves feeling confident enough to get out there and make mistakes. Which means it helps to make friends and chat in a relaxed, friendly atmosphere.
But ticking all those boxes can be tricky in an unfamiliar place where you are the stranger.
Woof!
With a fur-friend by your side, people will approach you! The dog becomes your "Access all areas" pass to the local community, with all the great opportunities this entails. So if you love dogs and want to speak the language like a local, consider pet sitting abroad. Woofs and wags to your fluent success!