How I SHOCKED My Boss in Budapest [I Learned Hungarian in 60 Days!]
---
The pressure was on. I had about two months. A short eight weeks before I'd be in Budapest, Hungary at a work meeting.
My mission?
To learn Hungarian. But here was the catch, I hadn't studied Hungarian before at all. Not a word. I was starting from absolute zero.
And while Fluent in 3 Month's very own Benny Lewis proved two months was enough to start chatting in Hungarian during his mission, mine came with additional challenges.
During the two months I'd be learning Hungarian, I had just over a week that my studies would be interrupted by a trip to Shanghai, China where focusing on my Chinese and Japanese was paramount. That meant I could only dabble in Hungarian until I returned from that trip just two weeks before I headed to Hungary.
Could I do it?
I turned to Benny for advice:
The Power of Focus
This wasn't my first Add1 (now the Fluent in 3 Months Challenge). I'm the Add1 Head Coach, so I have plenty to be getting on with supporting our students. It's my choice whether I learn a language alongside our Add1 students.
And I keep doing it! In fact, Hungarian would be my fifth language with Add1.
What kept me coming back?
I knew that if I followed the program, I'd speak Hungarian. And I trusted in that process.
Normally, during a challenge, I just like to focus on one language. This would have been Hungarian, but my other work trip threw in a new challenge for me — the need to work on Japanese and Chinese at the same time.
Thankfully, my Japanese and Chinese were both at a level where conversing regularly and a bit of daily study were enough to support what I needed to do. That way, most of my energy could go to Hungarian.
Here's where I started:
https://www.youtube.com/watch?v=uVAaohv1kuI
That's my Day 0 video for Add1 — one of the four videos we use to document our progress during the 90 days.
You see, the start of my Hungarian project happened to time perfectly with the start of Add1, though my "Day 90" would be closer to Day 60 of the challenge and my test wouldn't be a 15-minute conversation (though that did come later).
Instead, I aimed to reach a high enough level to surprise my bosses at a company I work for, Drops. They're both native Hungarian speakers.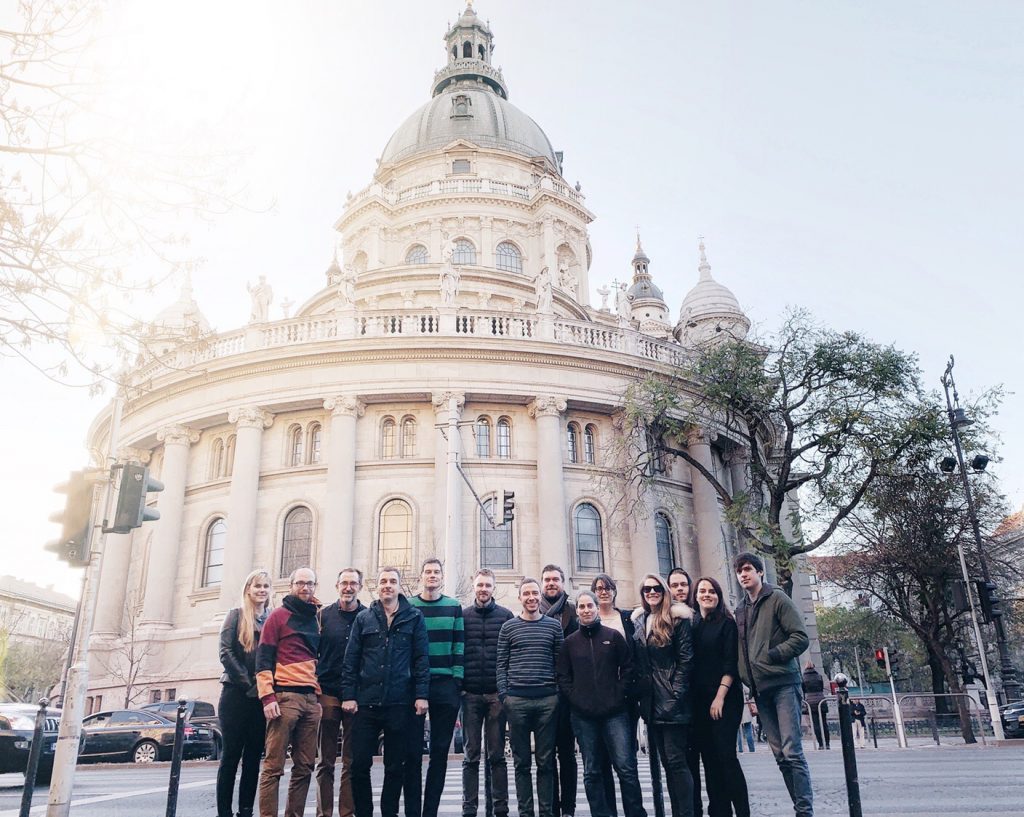 How a Small, Fun Project Became a Big Deal
Initially, the idea came to me as something fun to do. A nice gesture I could make, showing my co-workers how invested I was in the company. It was going to be small. I'd work on the language and then surprise them at some point during our week in Budapest. I was pretty excited about the idea, so I shared it with two of my American co-workers. And then it quickly spiraled into something bigger. MUCH bigger.
Suddenly we were talking about camera crews, staging, a marketing plan… I started to get nervous, wondering what I had gotten myself into.
But instead of letting that nervousness get in my way, I channeled it into my learning. Using it as motivation to succeed.
That nervousness stemmed from fear of failure. The easiest way to quash it? Not fail.
Learning Hungarian in 2 Months: How I Did It
I started by setting myself milestones, then aimed to hit as many of them as I could, as quickly as possible:
Milestone 1: Get into the Drops dojo by Day 3. Drops was the primary way I studied the Hungarian language and also happens to be one of the companies I worked for (I also work for Fluent in 3 Months and Add1, it's the life of a professional polyglot!). That was part of the big surprise — learning the language to surprise my bosses with our very own app! To get into the Dojo, I needed to learn 50 words within the first three days (it's the minimum requirement to start using the Dojo).
Milestone 2: Find someone to practice with. Fluent in 3 Months came to the rescue here and one of my fellow team members, Balint, jumped in to help me out. We scheduled a time to chat, and that date on the calendar helped me keep moving forward with my studies.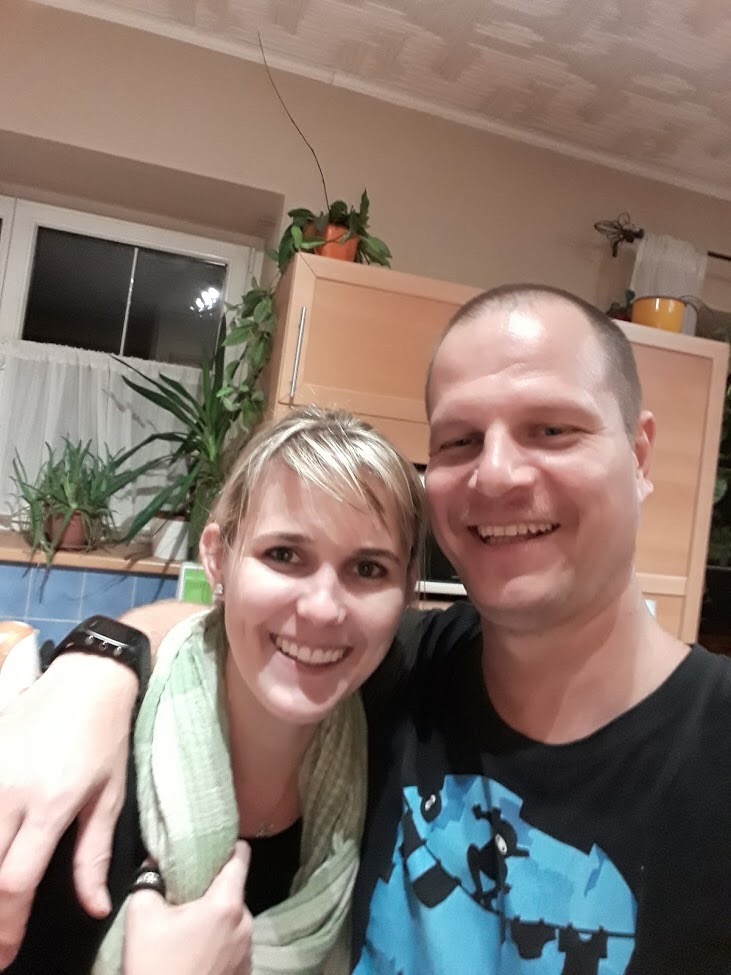 Milestone 3: Write my first Hungarian script. Benny often discusses the power of scripting in learning a language.
Milestone 4: Have a Hungarian lesson. I had my first Hungarian lesson early on during my Hungarian mission, but didn't have another until after I returned from China. During that period, I made up for lost time — remember we learn in hours not years or even days! — by having anywhere from one to four lessons a day!
Milestone 5: Have an unscripted chat in Hungarian. My chat with my bosses wouldn't be scripted, so I needed to make sure I was comfortable moving "off-script" before the time came.
Milestone 6: Learn all the words in Drops. There are around 2,600 words in Drops currently for the 32+ languages it teaches and I wanted to study all of them before my mission's big finale. This, however, was the only milestone I didn't reach prior to the chat in Budapest. It turns out it takes some time to really master that many words and two months wasn't enough. I did reach this milestone shortly after the trip, so not all was lost!
Milestone 7: Try out some of my Hungarian in Budapest before the big surprise. I didn't want my first time using Hungarian outside of the safe confines of a lesson or exchange session to be during my reveal. Instead, I wanted to have my fair share of failures and successes before so that I'd be as prepared as possible for my final milestone.
Milestone 8: The big reveal.
I planned to hit all my milestones during the first 60 days of Add1. My main tools were Drops, and then later, my sessions with my italki tutors. There was another Hungarian learner in Add1 as well. She was significantly farther along than I was when I started, and her success was my inspiration to keep going (and to be honest, perhaps catch up to!).
The Big Reveal
Finding a time to get the founders of Drops alone during our work week proved difficult and it ended up falling on the last day. While this gave me extra days to study and practice, it gave me extra days to fret over how it would go, too.
It also meant more days of keeping the fact I knew Hungarian a secret while in Hungary…
I constantly caught myself slipping up, ordering in Hungarian at restaurants within earshot of the other team members. Answering something in Hungarian. And paying attention when Hungarian conversations happened around me.
Thankfully, no one seemed to notice, but keeping my Hungarian a secret proved difficult! Especially when both of the founders asked me if I had learned Hungarian on multiple occasions and it meant I had to outright lie to keep the surprise, well, a surprise.
The final day arrived and the camera crew ended up being the other members of the marketing team rather than a professional crew. We met in a small room at one of our co-working spaces and my fitness tracker let me know that my heart rate was through the roof.

How did I deal with those nerves? I just kept plowing through. I clasped my hands together to hide any shaking, laughed a little more than I might have normally, but most importantly I did it.
At the time, I avoided making eye contact with either of the founders, worried it would throw me off or I'd lose my train of thought. I stared at my hands, and it meant I missed their reactions. Happily, the cameras caught them and I was rewarded with seeing them after the fact. Their expressions say everything and it made all the nerves, all the study, and all of the preparation worth it.
Here's the final video:
https://www.youtube.com/watch?v=UWRQsYriO7U
If you'd like to follow my project step-by-step to see exactly how I used Drops and Add1 to learn Hungarian, this page includes all of the information about the project with updates and videos for each milestone.
See Rapid Results with Add1Challenge
My success with Hungarian was a big occasion for me. And because of it, I have a new "forever" language that I get to share with my team members at Drops (and Fluent in 3 Months). But my story is only one of thousands of success stories in Add1. The community is full of passionate language learners encouraging one another to get to that 15-minute conversation in 90 days. If anyone is struggling, it's easy to find someone who can relate and offer advice. And every day, challengers are sharing their wins.
Do you want that to be you, too? What language have you hoped to speak? Are you ready to finally have a conversation in your target language like I did? Find out more about Add1Challenge here!