The Best Podcasts to Learn Swahili at Any Level
---
If you're interested in picking up an African language, Swahili is a great choice!
As a Bantu language featuring a mix of Arabic and European influences, Swahili is the lingua franca of several countries with millions of speakers around the world. This makes it incredibly useful for communicating with locals throughout East Africa and large populations of native speakers abroad.
No matter if you're just starting your Swahili learning journey or have advanced higher, adding podcasts into your language study routine can help you push your language skills to the next level.
Podcasts are a fantastic resource for language learning, accessible to anyone with a device connected to the internet—not to mention that they're generally low-cost, if not completely free to listen to.
Beginners will be able to find shows targeting foreign learners of Swahili and which introduce grammar and vocabulary.
While there are also similarly styled podcasts with intermediate and advanced learners in mind, those past the beginner level especially can also greatly improve their linguistic abilities with extensive listening or listening to authentic podcasts created for Swahili-speaking natives.
Here are some of the most useful podcasts that I found for building a foundation and later leveling up my own Swahili when I moved to work in Tanzania.
The Best Podcasts to Learn Swahili: Beginner Level
Language Transfer
This podcast, also available as an app (iOS, Android), is hosted by Mihalis, a very talented linguist dedicated to teaching you Swahili grammar.
You learn along with a fellow student from France as he introduces a new grammar topic each lesson in a way that makes the complications of the language seem manageable (and there's 110 episodes in total!).
After each new language point is introduced, you practice using it with a few drills, building on the language you've already learned as you progress. If you complete the course, you'll have all the grammatical foundation for basic to intermediate Swahili conversation.
Note that not much vocabulary is taught in this podcast course, so it pairs very well with Duolingo Swahili or as a supplement to other Swahili courses. Each lesson lasts about 5-10 minutes on average, and the course is completely free (although donations to the initiative are welcome).
Apple Podcasts | Google Podcasts | Website
Learn Swahili with Linguaboost
If you want to learn Swahili phrases to use immediately, Linguaboost is the way to go. There are 50 episodes introducing phrases about a certain topic, ranging from the first "Hello!" to "What time is it?"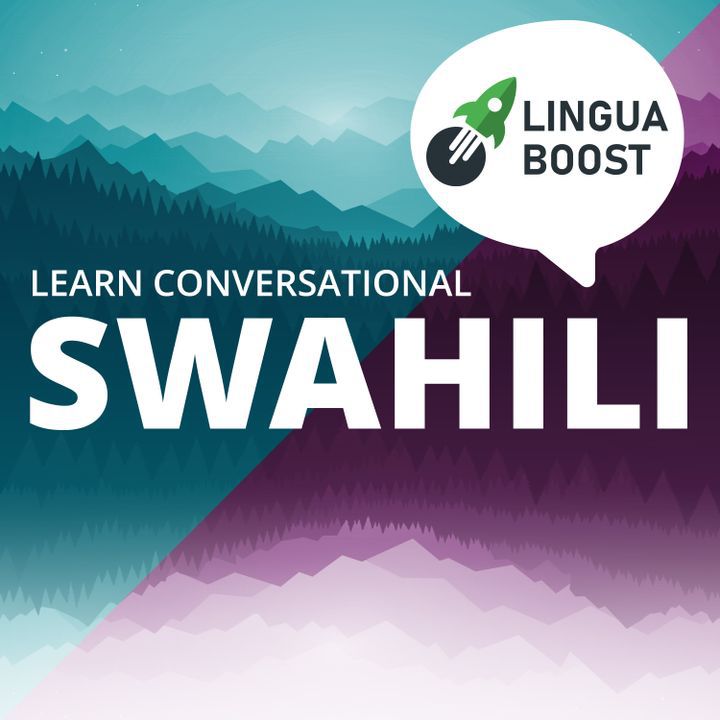 If you are familiar with the Pimsleur method, Linguaboost feels somewhat familiar; a few sentences relevant to the topic are introduced twice in order and then once in a random order by a native speaker, with a final round for you to practice saying them yourself.
Since the vocabulary and grammar are not broken down, serious Swahili learners will want to pair it with at least one other language course.
If you are just a casual learner trying to pick up a few phrases, this is an excellent podcast to use even by itself. Several episodes are available to download for free on your preferred podcast app.
If you visit their website, you can pay for an audio and PDF bundle of the courses if you want the full content.
The Best Podcasts to Learn Swahili: Intermediate Level
SwahiliPod101.com
For good reason, Innovative Language has made a great name for itself in the language learning world and has thousands of Swahili lessons available for learners of all levels.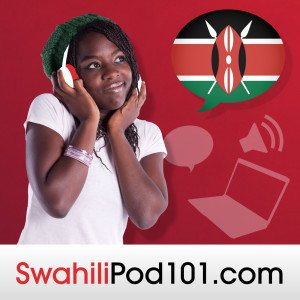 Each episode starts off with a conversation between native speakers at speed, followed by the same conversation slowed down significantly, beforeit is repeated again at full speed with an English translation. Afterward, the two hosts (one native Swahili speaker and one foreigner) discuss important vocabulary and grammar used in the dialogue.
While SwahiliPod101.com has audio and video courses for all levels, their Intermediate, Upper Intermediate, and Advanced courses are more robust than the lower levels.
This is because the dialogues used in the beginner levels include vocabulary and grammar that are decidedly for much higher levels, making it difficult to apply what is taught in a real-world context. The middle and upper levels hit that sweet spot.
In addition, you can find PDFs and other resources on their website to build your vocabulary with topics such as complaints, phone calls, travel, and school. These are very useful if you already have a foundation in Swahili grammar and can understand how to use the words and phrases in context.
They are also active on social media with many supplementary infographics explaining the language.
But do note that I find that the Swahili branch of Innovative Language doesn't standardize the language as much as its other languages do. For example, the same infographic introducing verbs may have some starting with the infinitive "ku" and some dropping it.
I advise checking them with a tutor or native speaker if you're unsure of how to use what is taught in context.
The free podcast feed offers many short lessons lasting around one to five minutes and tends to be heavier on promotional content, but you can get a free trial to unlock most content (audio and PDF) on their website for a limited time.
Apple Podcasts | Google Podcasts | Website
Swahili Talk Radio
Swahili Talk Radio serves as a great gateway between intermediate and advanced levels for extensive listening of authentic Swahili programming.
The host, Rehema, is a Tanzanian living in Denmark and she discusses topics relevant to life in both Europe and East Africa, such as COVID-19, government and debt, and employment.
She also occasionally interviews special guests, such as the Danish-born and Tanzanian-raised bongo flava musician Mzungu Kichaa, and discusses other people acting as cultural bridges between the two continents.
She speaks clearly and sprinkles in English intermittently, which helps second language learners keep up with even her more difficult topics. Episodes range from 5-30 minutes and are completely free to download.
Apple Podcasts | Google Podcasts | Website
The Best Podcasts to Learn Swahili: Advanced Level
Salama Na
If you are already comfortable listening to extensive Swahili conversation, Salama Na is a fabulous show to choose.
Celebrated Tanzanian radio and television personality Salama Jabir hosts a range of one-on-one chats with celebrities, influencers, and changemakers for her one-hour shows, conducted entirely in Swahili.
This is consistently one of the highest-ranking podcasts on Tanzanian iTunes, and for good reason. The discussions are authentic and engaging, so they are perfect for listening to real-world, colloquial Swahili in context.
You will also learn more about your favorite East African luminaries, such as rapper and politician Professor Jay, award-winning singer Nandy, and boxer Hassan Mwakinyo.
There are over 50 episodes, meaning you have days of content to listen to, and for absolutely free.
Apple Podcasts | Google Podcasts | Website
BBC Swahili
While not a podcast, BBC Swahili is worthy of an honorable mention.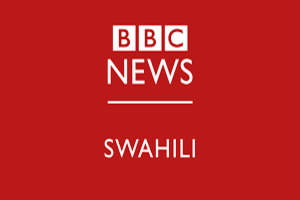 The broadcasting website releases several daily and weekly radio programs that can be streamed for absolutely free straight from your smartphone or computer anywhere in the world (or from certain FM radio stations in East Africa).
Whatever device you choose, you can choose to listen to the radio episodes live or recordings of a handful of the most recent episodes.
Unlike many other radio shows produced by broadcasting companies based in non-Swahili-speaking countries (such as NHK in Japan or SBS in Australia, which tend to create programming for immigrants and other Swahili-speaking people within their borders), these programs have reporters working at BBC's Dar es Salaam bureau and cover topics most relevant to the region rather than the broadcasting company's country of origin.
This makes BBC Swahili excellent to learn more about what is going on in East Africa as well as what the Swahili-speaking world cares about with a limited Western lens.
As the programs usually feature a mix of reporters and local interviewees speaking, you can hear a mix of speaking speeds and styles. Since it is formal radio broadcasting, colloquialisms will be limited with a greater emphasis on proper Swahili. Programs include:
Dira ya Dunia ("World Vision"): This is an hour-long program introducing the day's top news stories and interviews from around the world but with a special focus on what affects the East African region. It often includes analytical breakdowns of various topics, including business and sports, and broadcasts daily at 6:30 pm East Africa Time.
Amka na BBC ("Wake up with BBC"): Similar to Dira Ya Dunia above in reporting, this is a 30-minute radio program that broadcasts twice a day in East Africa, at 7:00 am and 6:00 pm respectively. If listening to programming for an hour straight is too overwhelming for you, this is a good program to break up your language learning into more manageable sessions.
Wiki Hii ("This Week"): As the name implies, this program broadcasts the highlights from the week's news every Saturday at 6:00 am East Africa Time. This is a great program to break into Swahili news as a language learning resource.
And There You Have It!
This is by no means an exhaustive list of Swahili podcast programming, since more and more content is being created every day, so hopefully this list will prove useful to get you started on your journey to building up your Swahili fluency.