Volunteer and Learn Spanish: How to Learn a Language by Volunteering Overseas
---
Can you volunteer and learn Spanish? I did, and here's my story, plus the lessons I learned along the way. Most of these lessons can be applied to learning any language while volunteering overseas.
How I Decided to Volunteer Overseas and Learn Spanish
Shortly after graduating from university, I decided to take some time out for myself and go traveling. I had spent 3 years in a small town, studying hard and seeing the same people day in, day out. I was facing the daunting prospects of moving back home with my parents or looking for a job and starting a career in a different city. Surprise surprise, neither of these things really appealed to me. I wanted to see the world.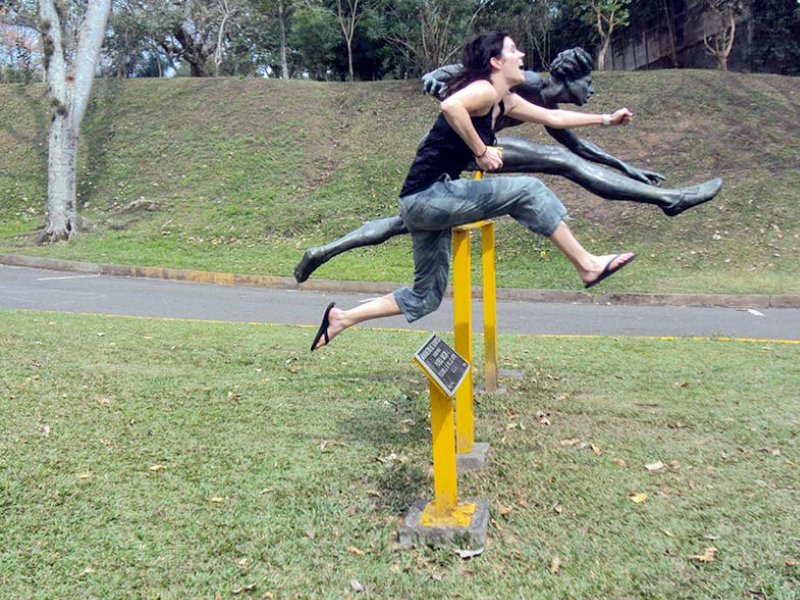 A lot of my friends had taken gap years before university or were planning on traveling soon, but I wanted to try something different. They'd had some good times and had some great stories to tell, so I wanted to emulate that, but I also wanted to get out of the normal travel routine and give something more rewarding a go.
I've always been fascinated by other languages, particularly Spanish. I felt so inspired watching people switch effortlessly between two languages that I decided to incorporate learning Spanish into my trip as a priority. I'd also always wanted to volunteer abroad, so my stroke of genius (if I do say so myself) was to combine this with learning a language.
Luckily for me, I'm not the only person who's wanted to do this before. It turns out there are some excellent volunteer programs available which specifically focus on helping you to improve your language skills while also volunteering your time towards a good cause.
With all the options on offer, I initially found it difficult to decide which to commit my time to, but after some research and serious thinking, the choice was clear for me. I chose to teach English and sports to schoolchildren. I really enjoy sports, but I also believe that to combine improving physical health and competitiveness with a skill like learning English is a brilliant way to improve underprivileged children's futures in the broadest possible way.
Where better than the beautiful country of Costa Rica to achieve this. Importantly, much of the country's population live in poverty, so it's a worthy place to volunteer. Secondly, the official language is Spanish, so it's incredibly easy to immerse yourself when trying to learn.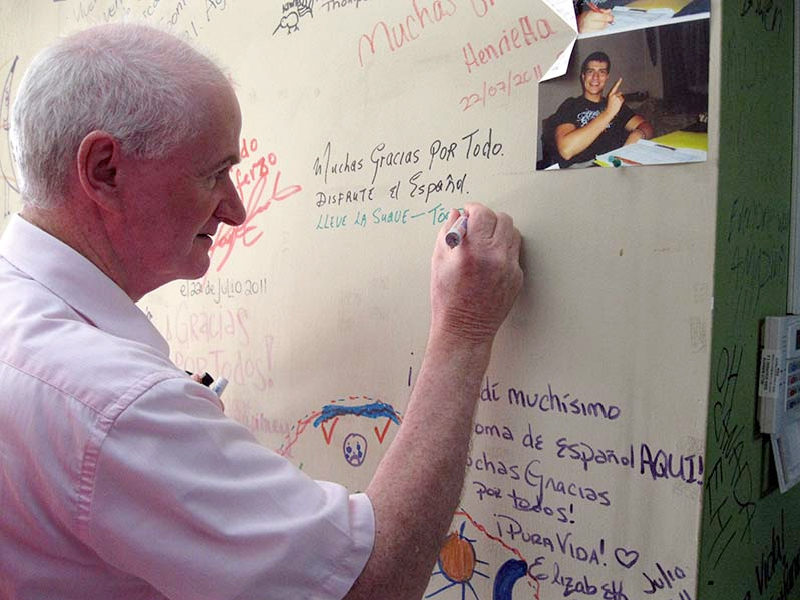 To add to this it is a famously picturesque country, it is compact enough to easily travel the entire country in a short amount of time and it has a low cost of living. The list goes on…
Below are the five key lessons I learned and that will hopefully help you to learn a language while volunteering.
1. Learn the Basics of Spanish Before You Go Overseas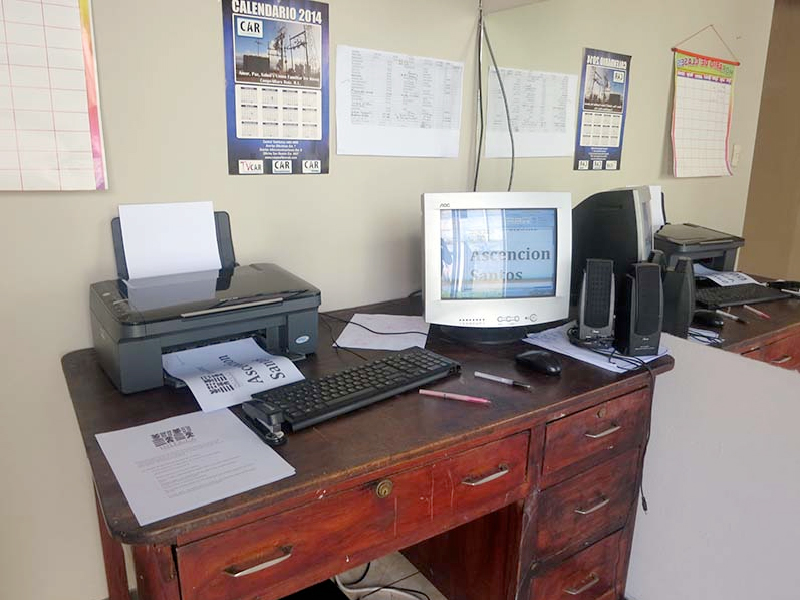 Upon arriving in Costa Rica, I realized immediately that it is definitely a good idea to put at least a bit of time towards learning the basics before you embark on your trip.
Fortunately, my longstanding obsession with the Spanish language meant that I had already learned a little sentence structure and basic vocabulary, and I found this a huge help. Even a little commitment such as spending half an hour a day for a few weeks learning the sounds and some elementary vocabulary will give you a big head start when you arrive.
Having a little familiarity with the language, even if you don't understand more than a word or two in a sentence, is a huge first step towards better comprehension.
Apps like Duolingo and Memrise are a great (and free) way to boost your knowledge. You can also watch movies or TV shows in Spanish, just to get a bit of an ear for it. I did all of these things, and it really helped.
2. See Every "Mistake" as a Valuable Lesson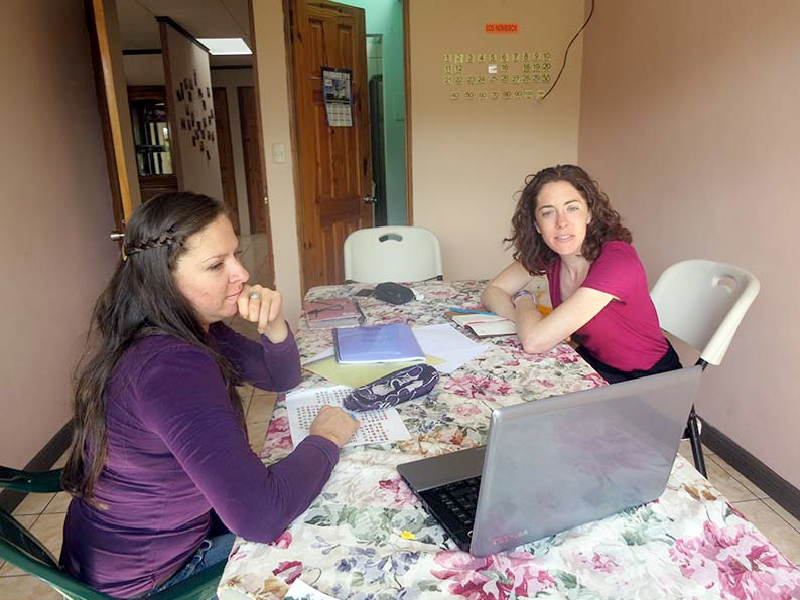 The main reason volunteering is so compatible with learning a language is that it immerses you effortlessly.
You will be living around, working with, and relax in the company of local native speakers, day in, day out. Yes, it will be very overwhelming at first being surrounded by a language you can't properly comprehend. Yes, you will feel awkward saying your first few words. Yes, people may even laugh at your attempts to get your point across. But it's all part of the process.
Every mistake you make is going to teach you a valuable lesson and people are surprisingly happy to help struggling learners out by speaking slowly and simply.
3. Take a Spanish Class (if Available)
Some volunteer programs even offer specialized language classes, for example, uVolunteer, who I had my experience with. The best thing about this was that I could seamlessly combine my two main goals of volunteering and learning Spanish, without either feeling like a chore.
I cannot overstate just how beneficial these courses were to my Spanish learning. I couldn't believe how much I progressed in such a short time (I was in the country for 6 weeks). I was able to have decent conversations in Spanish by the time I left, which is something I could never have imagined if I hadn't experienced it myself!
The teachers were lovely, and very good at progressing at challenging, yet not-too overwhelming pace. I felt that seeing the same teachers repeatedly was extremely helpful, as they got to understand our abilities and limitations, and I was able to build a good rapport with them over time.
I could also practice the things I had just learned in my Spanish classes on the kids to whom I was teaching sports. This meant I got to immediately compound the new lessons I'd had, and that the kids got more out of my teaching as I was able to engage with them better and better throughout my time there.
4. Go Without English
One of the big pitfalls when trying to learn a language in another country is relying on your English skills as a fallback when you get overwhelmed.
A lot of people in other countries like Costa Rica have knowledge of English, ranging from a few words to fluency. But please please don't let this lull you into a habit of reverting back when things get tough.
I fell into this trap early on, and my learning experience definitely suffered as a result (don't worry, I made up for it later on). It's all too easy to forget this so try to remind yourself of it at all times.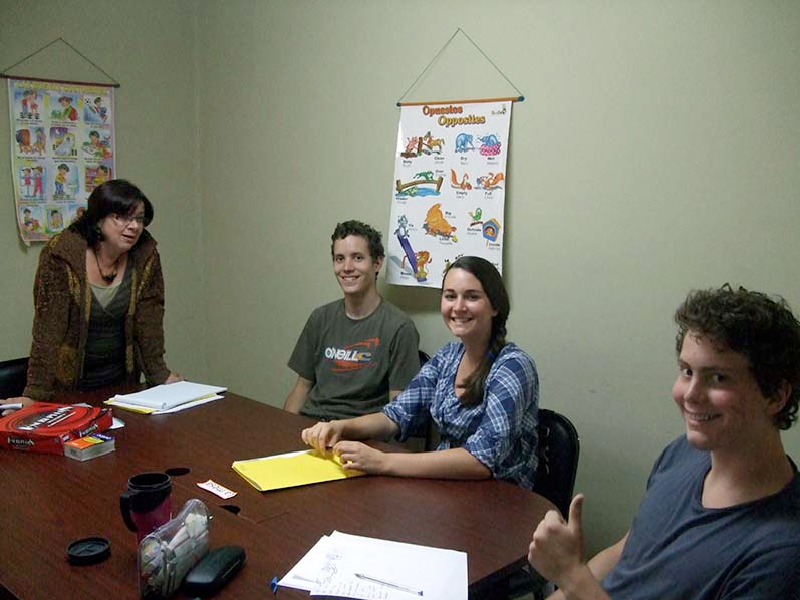 5. Spend Time with the Locals (and Learn to Live Like One)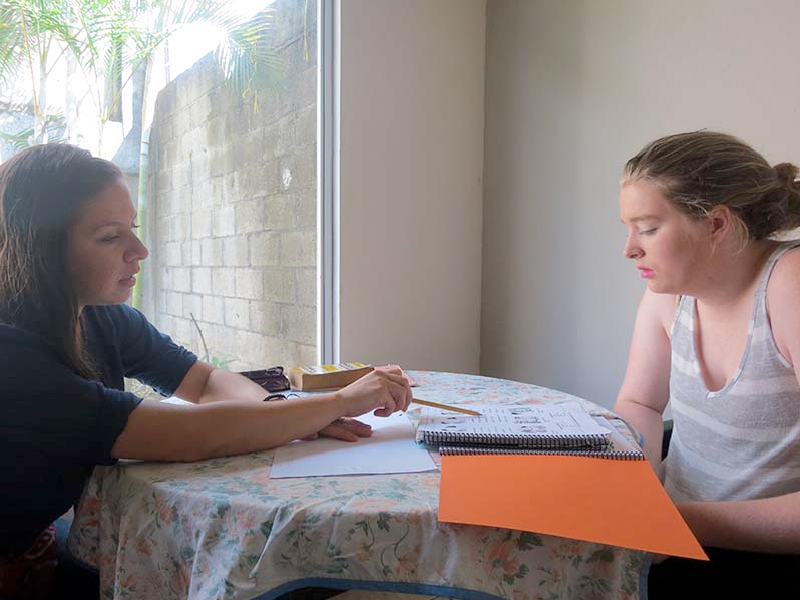 After getting over some initial nerves, I took every opportunity I could to hang out with locals to try and get to know them. I would listen to them speak to each other, I would make small-talk in Spanish about the weather or football, and I would crack jokes – or try to at least…
Anything I could do to increase my familiarity with the language, I did. In the end, I swear I felt like a local myself! I gained so much insight into their way of life, their customs, their personalities.
They were such kind, warm, honest people that I felt almost instantly accepted. It was a great feeling. On top of this, I got some invaluable tips about the country which I was able to use to find the best unknown beaches and sights when I traveled the country in my time off.
I would highly recommend spending time with the locals whenever you can, and volunteering is the perfect opportunity to just that.
So What Are You Waiting For? Get Out There and Start Volunteering!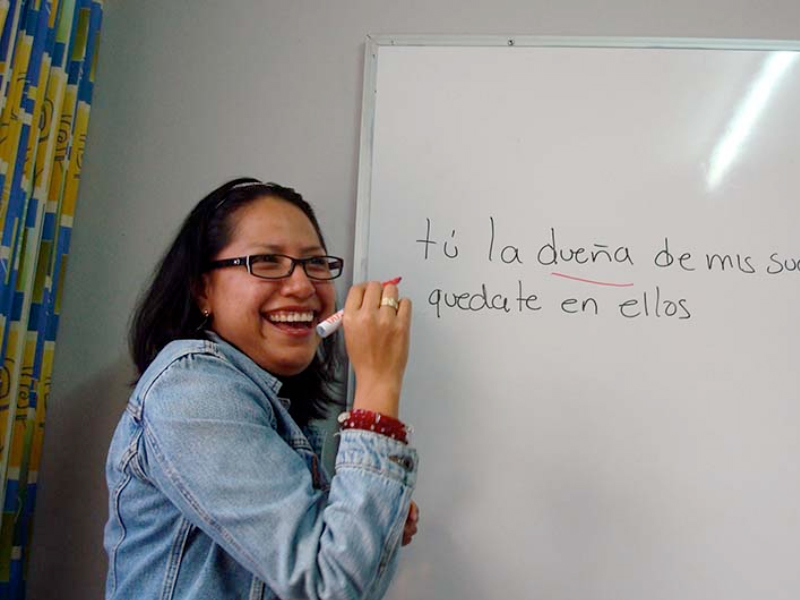 Learning Spanish through volunteering is one of the best things I have ever done. It's helped me in my career, my social life, and it was just an overall fun experience. I can't recommend it enough.
Being able to achieve my goal of improving my Spanish while being a volunteer and making a difference to people that need it was a huge bonus, and it also helped me to learn even faster.
Don't let anything stand in your way of doing something amazing.