Today a brand new completely free language learning resource and tool for translating the Internet (via real people rather than automatically) has become publicly available. It's called DuoLingo.
Luis von Ahn gave a TED talk about it some time ago (in both English and Spanish), so there has been plenty of interest built up about it, and an invitation-only beta has been in operation over the last months. As of today (literally from the moment I publish this post), DuoLingo is live for everyone to sign up on. Check it out!

You can learn Spanish, German, French (for English speakers) and English (for Spanish speakers), and many more languages will be added to the system over the next months. In today's guest post, Adam and Darcie of Trekity.com share their experience using it to improve their Spanish:

Ever hear of Luis von Ahn?
If not… let me give you some backstory.
You see, a few years ago Luis did something terrible.
He meant well. He really, really did. But somewhere along the lines it went horribly wrong… and ended up causing more damage than you – or anyone else – ever imagined.
How much damage, you ask?
About 150,000 Hours Wasted… Every Day!
So what caused this heinous waste of time?
CAPTCHAS.
From his own reports, Luis discovered 200 million CAPTCHAS are typed every day and – at an average of ten seconds each – translates to 150,000 hours wasted typing CAPTCHAS!
So he decided to do something about it.
Here's what he did: Luis changed the code so that whenever someone typed in a CAPTCHA, they were helping to digitize books. In other words, many words that you type into a CAPTCHA are actually taken directly from a scan of a real book, which you are helping to produce a digital copy of! (The other word is one that is already known to test that you are a human. You can see his TED talk about it here).
But Luis wasn't done yet. He took two seemingly unrelated problems – translating the web and learning languages – and created a solution for both.
Enter DuoLingo: A Free Way To Learn Languages Online (And Translate the Web, Too!)
I've been fortunate enough to beta test DuoLingo for a month before it was opened for the public and I've been using it since.
Born in the US, my wife Darcie and I are traveling through Central and South America (currently in Peru) for 14 months…
… and while we've taken some language classes to improve our Spanish (Antigua, Guatemala) we've also tried a few other methods such as book learning and Rosetta Stone.
Both of which bombed.
That's why I jumped at the chance to try DuoLingo… and believe me, it's addictive.
Here's how the process works: you create an account, choose a language (Spanish, French, German or English for Spanish speakers) and DuoLingo creates a "skill tree" like this: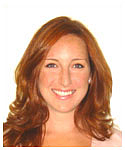 Completing one skill unlocks other skills, which allow you progress from basic words all the way through various verb tenses and abstract ideas.
When you click on a lesson you'll see a series of tips and common questions.
Observe:
Each skill has a number of exercises. You read (and listen) to phrases in both English and Spanish, then translate it into the box on the right:
When you get one wrong, you lose a heart.
Get four wrong and repeat the lesson:
And that's it! Work your way through each lesson and learn a new language for free!
Of course, like everything nowadays there's a "social" aspect. You can create an activity stream, interact with other language learners and "compete" based on your total points:
And here's the activity stream:
To be honest, I don't really care about any of that. Just gimme the lessons and I'm happy… but for all you A-Types who thrive on competition, go for it!
Highlights of DuoLingo
It's Free. As far as price, you can't argue with DuoLingo's price tag. Unlike paid products – where the end user is a customer – DuoLingo users are more like workers, who together translate documents from around the web.
It's a Game. This got me hooked. For each lesson you get three hearts. For every mistake you lose one. Make four mistakes and you must repeat the lesson.
I know… kinda childish. But as someone who grew up on "three lives" in Nintendo games, I found this approach very familiar and effective.
This leads to the next benefit which is…
It's Motivational. DuoLingo gives you points for completing lessons, charts your daily progress and will even send you daily reminder emails to keep working (optional).
It's Intuitive. DuoLingo follows Alice in Wonderland's approach: Start at the beginning and end at the end.
You begin with basic words like man and woman, then proceed to basic phrases like excuse me, thank you and good evening.
Makes sense, right?
It Lets You Translate Both Ways.  Since I'm studying Spanish, DuoLingo serves up phrases in Spanish and lets me translate them into English. Then – in the very same lesson – it offers English phrases and lets me translate them into Spanish.
So that's what I love about DuoLingo.
But there are several minor critiques I should mention.
A Few Cautionary Notes on DuoLingo
It's Not a Substitute for Interacting With Native Speakers. As Benny says, the only real way to learn a language is to speak from day one. And while DuoLingo does a great job of teaching you vocabulary and sentence structure, it's not a substitute for speaking with native speakers.
Since we're in Peru in the moment, we've got LOTS of people to practice with (if you can't travel, sites like italki for Skype exchanges or lessons can be very effective) – but I still use DuoLingo to keep learning.
It's Tough to Skip Ahead. As someone mildly proficient in Spanish I wanted to skip past the basics. And while DuoLingo does offer shortcuts (three at the moment), the first major shortcut was farther along than I wanted to skip.
Therefore, I'd like to see five or more of these exams to jump ahead.
You can skip each lesson by taking a smaller test, but even these take awhile to get through.
The Translations (But Not the Lessons) Are Next to Impossible. The translations are an optional part of DuoLingo. This is where real sentences around the web need people like you to translate:
But the problem is, those sentences are NOTHING like the lessons. In short, they're nearly impossible to translate effectively!
However, since DuoLingo's purpose is to translate the web, I believe it's a matter of time before they tweak this further (and besides, this part is completely optional).
[
Addition by Benny: When I was testing it, some of the example sentences/words in lessons were simply wrong, such as "Hint: It's the translation of the bookcase" (librería), when clearly referring to photos of a library (biblioteca), correct English syntax being refused, i.e. "is eaten" rather than "has been eaten" being the only acceptable answer, or a European Spanish word not being accepted.
Even though I'm at a mastery (C2) level in Spanish and have worked as a professional translator in the language, I lost all my hearts and couldn't pass the low level test because of so many mistakes like this that I know I was right for. I took the test very late into the beta testing stage, so I had hoped they would not have such simple problems by then. Hopefully they have taken user feedback seriously so that they will have improved for this public release.
If they have, then my criticism wouldn't apply any more. Let me know in the comments if the mistakes I mention here have been corrected!]
In conclusion, I'm very happy with DuoLingo and will continue to use it to improve my Spanish.
So what do you think? Have you tried DuoLingo? Will you continue to use it?
###
About the Author: Adam Costa and his wife Darcie Connell run Trekity.com – a crazy new travel site – and co-founded the Travel Blogger Academy.  Follow them on Twitter for adventure and intrigue.
JOIN 100,000+ LANGUAGE HACKERS!
SIGN-UP

FOR YOUR FREE Speak in a Week EMAIL COURSE.

I'll send you the first lesson right away.