Language Mentors #4: DamonAndJo — Vloggers in 5 Languages (for 2+ Million Followers)
---
"People will immediately respect you when you show up to their country and attempt to learn their language." – Jo Franco
As a big fan of their entertaining YouTube channel, I was elated to interview Damon Dominique and Joanna (Jo) Franco for our new Language Mentors series.
Damon and Jo are international badasses who have traveled the world both together and separately for the last decade. They did this all while maintaining a popular YouTube channel, blog and global media platform: Shut Up and Go. Don't take my word for it. Here's their "get to know ya" video.
This duo spearheads the movement of living an alternative and global lifestyle. They have cultivated a community of over two million social media subscribers. Their followers know there's more to experience in life than just living out the status quo.
These two are not only traveling polyglot superheroes. They are also best friends which makes them super cute.
Here's a cool video of Jo explaining her language learning background:
Watch the video, and you'll hear her speaking English, French, Portuguese, Spanish, Greek and Italian. I know. Wow, right?
Let's not forget Damon. Here's a video of him speaking five languages:
Watch this one, too. You'll hear him speaking English, French, Portuguese, Spanish and German. And his antics will crack you up while watching. The game show buzzer was my personal favorite.
Language Mentors: Learn a New Language in 90 Days
Language Mentors is our regular feature where we interview polyglots, language teachers, language learners and even folks from outside the field of language learning. We're getting straight to the point, asking for their wisdom on language acquisition, steadfast motivation, and rapid learning.
We've asked them to give you the inside scoop on what it takes to learn a new language, fast (in as little as 90 days).
We've actually seen hundreds of people learn a new language to a conversational level in just 90 days. You can do it too by putting what you learn from our Language Mentors into practice.
And if you need extra support, then join us in Add1 (now the Fluent in 3 Months Challenge) — where you'll make lots of new friends who share your goal of learning a new language fast (plus you'll have a 15-minute conversation in your new language after 90 days — we guarantee it).
Read on to learn some of Damon and Jo's language learning hacks. And get to know some fun facts about two globetrotting polyglots at the same time.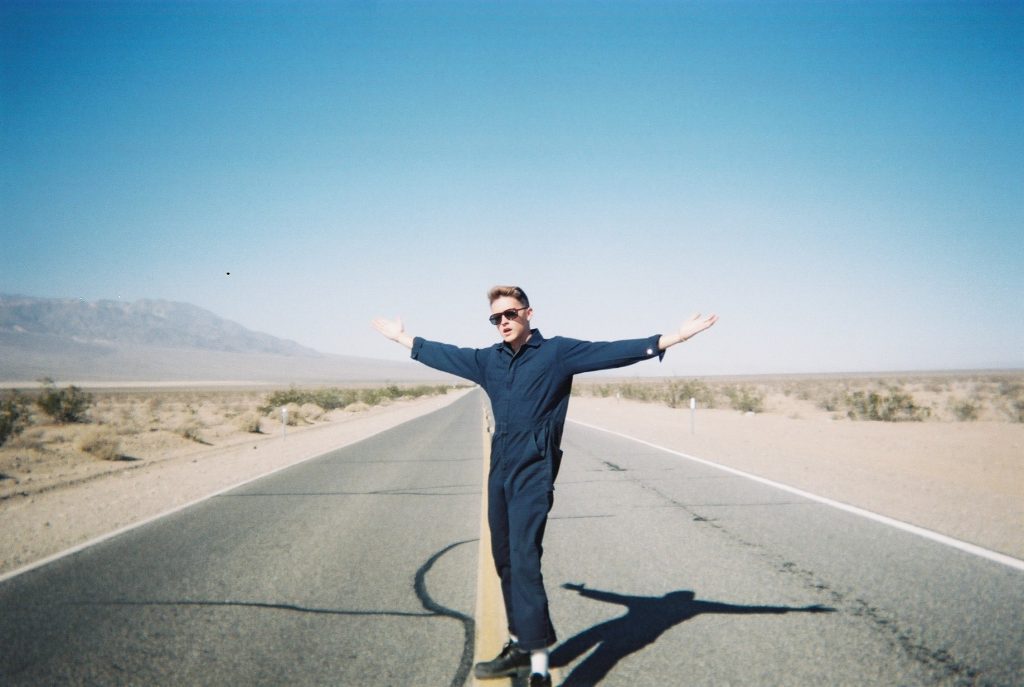 What Are the Top Three Activities You Would Advise to Have a 15-Minute Conversation in a New Language after 90 Days??
Damon:
Do what you have to do to find a language buddy. Get on Tinder Passport. Get on Instagram. Get on CouchSurfing. Your future pen pal is out there. It's just a matter of finding them.
Change your daily technology to your target language. Change your phone's language. Change your social media to a different language. You can even change the language Siri speaks and ask him/her questions.
Recite a monologue using voice dictation on your phone to see what words you need to practice.
What Are Your Top Three Favorite Cities?
"Italians are so communicative that it's never a dull moment." – Jo
Jo:
Rome because it still feels authentically Roman. And Italians are so communicative that it's never a dull moment. Even when you're solo traveling.
The people of Athens are similar to the Italians. They love to chat up a stranger. So you pick up Greek words with every interaction without even asking for it. A polyglot's dream come true!
New Orleans. Despite being in the states, the history is so interesting. You can see it in the Spanish street signs mixed in with French ones. Creole is a culture of its own. It's worth experiencing.
What Are Your Top Three Favorite Places for Studying a New Language?
Damon:
I love studying a new language on a date. You can always play it off as "charming".
At the club. When alcohol is involved, people are more forgiving. As are you with yourself. There are fewer inhibitions.
On the street. I always go up to random strangers and ask for directions. Even if I don't need them. Then, I turn my initial request into asking for recommendations. Sometimes the locals will offer to take you there. And boom, you just made a new friend.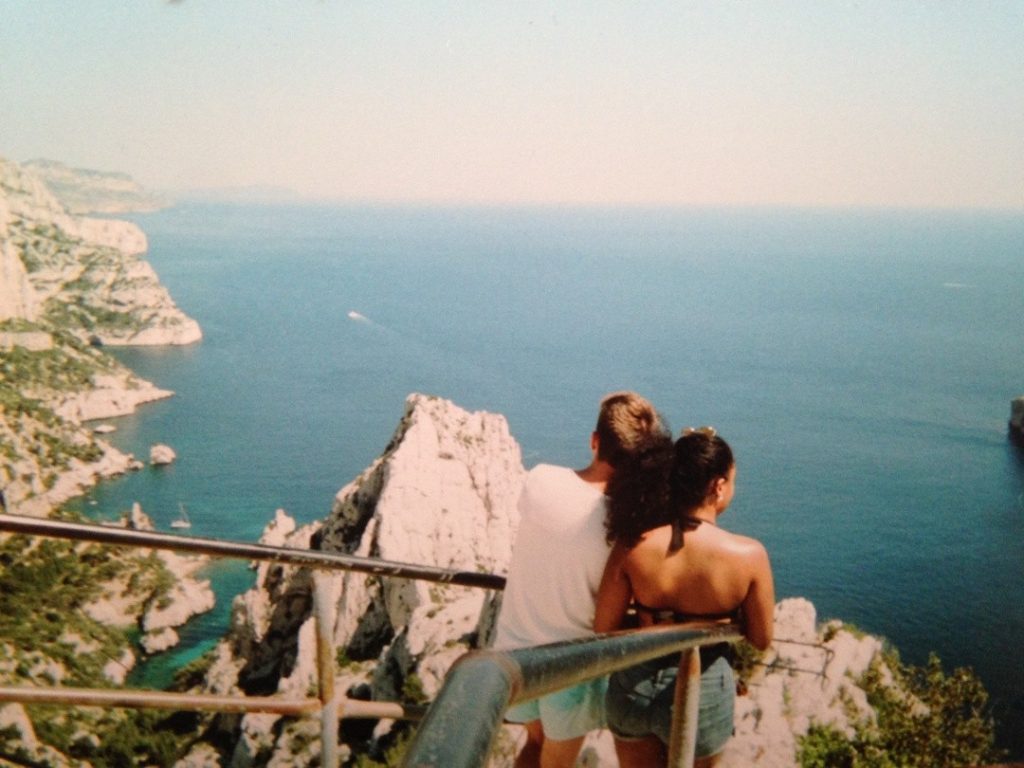 What Are Your Top Three Pearls of Wisdom for Language Learners?
Jo:
Don't let your embarrassment of making mistakes keep you from speaking. This comes from someone who puts language videos on the internet for a living. Full of mistakes for the world to not only judge, but leave a mean comment about. You should be thanking them for correcting your mistakes. You'll be that much closer to being fluent.
Don't forget to sleep. I find that most of my "learning" actually happens overnight when I dream in a new language. You could be so intense with your studies that you don't give your brain time to process.
Repeat and write everything down. That's the way you'll most likely retain what you learned.
What Are Your Top Three Guilty Pleasures When Learning a Language?
"We create travel and language themed playlists on our Spotify." – Damon
Damon:
Icelandic Hip Hop group Jóipé is so good. We found them on the Spotify Top 50 of Iceland when we were traveling there. We ended up spending the entire trip trying to learn their songs Sagan af okkur and Labba inn.
Sometimes, when I wake up in the morning, I'll put on Gillian Hills, who has a yéyé-rock vibe. I just like the way she speaks French.
We create travel and language themed playlists on our Spotify. My go-to playlist nearly every night is European Rave Under a Bridge. It was something I was never into until I started learning German.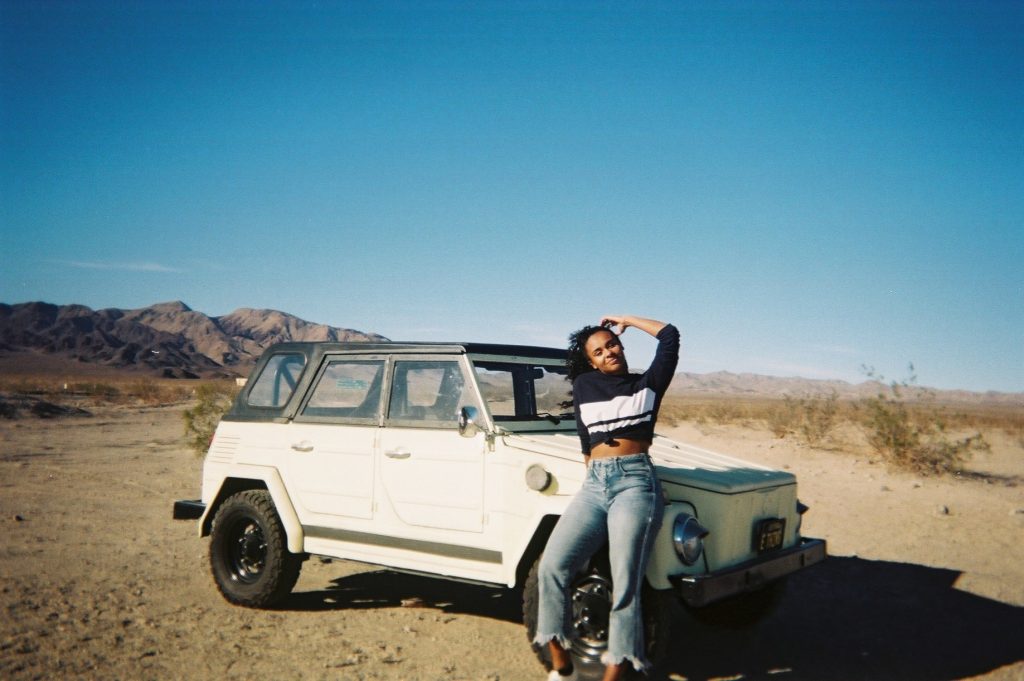 What Are the Top Three Surprises That Learning a New Language Gave You?
Jo:
How much respect people give you when they find out you're "going out of your way" to learn their language. Despite racism, sexism, or any other prejudice, people will immediately respect you when you show up to their country and attempt to learn their language.
It rewires your brain. With new languages comes new expressions. They make you question how a society thinks. For instance, if someone is French, they'll likely say pas mal "not bad" to say something is good. Saying "it's not bad" is going to make someone think critically. As opposed to an American who says, "It's fine." Which leans more towards complacency and lack of critique. It's not a foolproof science. But I totally see the correlation in how people think based on the languages they speak. And the expressions at their disposal.
The culture of your target language is more accessible. And when you boil culture down you realize we're all not that different after all.
What Are Your Top Three Favorite TV Shows for Practicing a Language?
Damon:
You have to look at your own humor. A lot of my own comedic style comes from Friends. So watching Friends in French, Portuguese, etc. is the key to learning how to set up and deliver a good punchline.
I'm not a fan of reality television. But I do think watching it can be honest way into the day-to-day language. Your favorite TV show in your home country probably has an equivalent in your target-language country.
The Voice is also a quick way into your target-language country's culture through music. You learn what songs mean the most to people of that culture.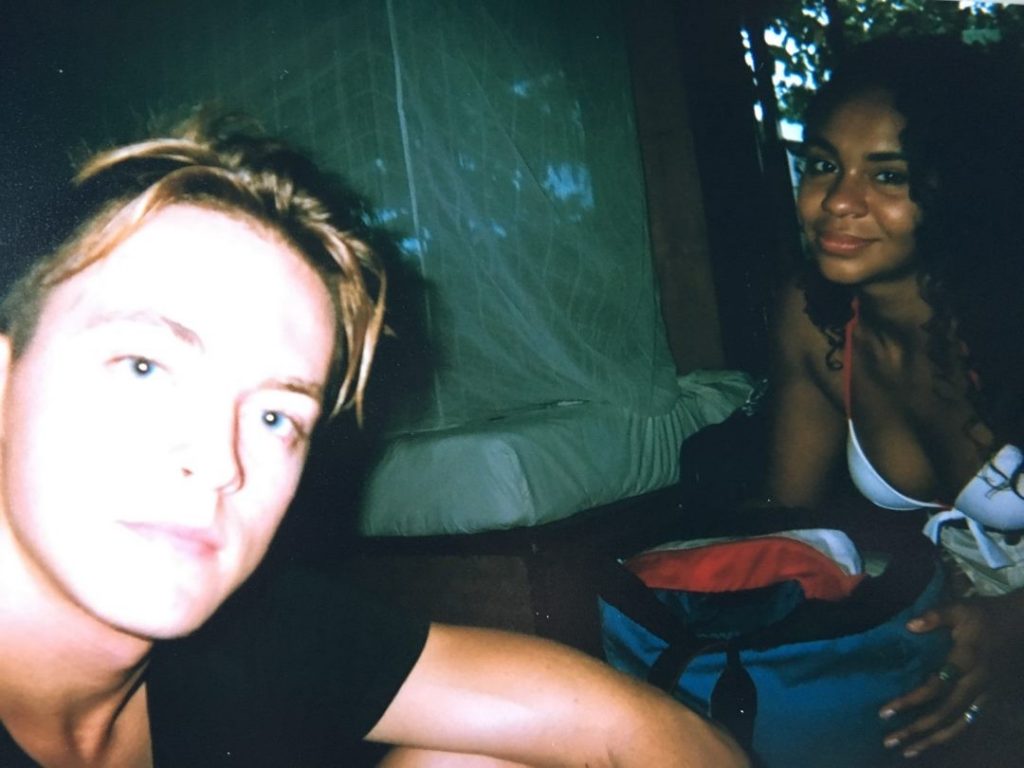 What About You?
Which of Damon and Jo's tips resonates most with you? We'd love to hear about it in the comments section. And to our Add1 participants, best of luck on your language adventure!
Want to learn a new language in 90 days? Come join us in Add1.
A big thank you to DamonAndJo, stars of Shut Up and Go for sharing their thoughts and winning strategies with us.
To learn more about Damon and Jo, you can visit their YouTube channel, their Instagram account or their website. What are you waiting for? Just shut up and go! See what I did there? (And sorry that I told you to shut up. I didn't mean it. But do go. And go often.)