How to download free native-spoken podcasts & MP3s in almost any language
---
Every Friday I send out an e-mail to the Language Hacking League with a list of interesting websites to check out, as well as more precise updates regarding my own language missions.
This particular tip got a great response from our readers, so I'll share it on the blog too. It's very easy, and yet overlooked by many people when looking for content in the target language.
iTunes – not just for people with iPods, but
don't

search for the language name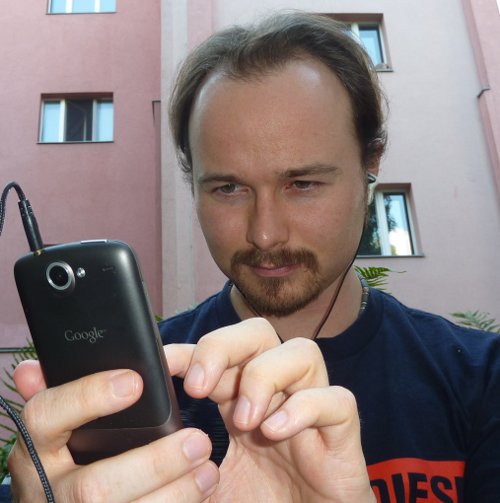 iTunes is a free installation and you can sign up for a free account to download podcasts about a range of topics. I am definitely not an Apple fanboy, but iTunes is an excellent distribution means of finding free content to listen to. Since the download is simply an MP3 file, you do not need to have an Apple device to listen to them; any MP3 player will do. On my Windows (Virtual box) installation all podcasts are downloaded to the My Music/iTunes folder and I simply drag them onto my Android phone's SD card.
When in iTunes, go to iTunes store and you will see a podcasts option. Many people feel that the most logical thing to do is to search for the language name, say "Spanish", and see what comes up. If you are an absolute beginner then perhaps you'll find this content useful, but it's all about learning Spanish (i.e. it's not natural native material) and most likely packaged by non-natives. There may be some exceptions, but I generally don't like listening to these as they speak way too slowly and basically and this won't give you the pressure to improve as quickly. Natives do not speak like that.
My suggestion is quite different. Back in the iTunes store home page, scroll to the very bottom and you will see "My store" with your country's name and a flag. Change this to your target language's country. So if you were learning French, change it to France, Italy for Italian, Japan for Japanese etc.
The iTunes store interface is suddenly translated to your target language, so going any further is much easier if your level is intermediate or above. Click " Top Podcasts" (handily enough, many languages don't translate podcasts and may not even translate Top). This is on the left in my interface. Next you will see that country's most popular podcasts and can browse and subscribe to what looks interesting. These will of course be natives discussing science, news, politics, or whatever you are into, and they will be speaking naturally.
When it has downloaded, transfer it to your MP3 player and enjoy!
International radio station podcasts
When on your computer, listening to live streaming radio from the country where your target language is spoken is very easy. Here is a list of European radio stations. For other countries just Google "[country name] streaming radio". This is completely free of course. You don't have to be in the country to listen to its radio!!
If you can't be on your computer so much, then go to the website associated with the radio stations and see what podcasts they offer for download to listen to on your smartphone while you wait or travel to work/school. You will very likely need to have a basic understanding of your target language to do this, although you can also use Google to translate the entire website to see if there are podcasts. For example, Spain's Radio Nacional has a podcasts download page here.
Almost all major radio stations provide podcasts for their most popular shows nowadays. This can give even more interesting content than the iTunes suggestion above, although these may occasionally be iTunes links rather than direct downloads, so it helps to have the program installed.
News websites are another great source. For German I'd recommend people check out DW's Learning German site for daily news spoken in slow German, or the rest of the website (audio and video) for natural German. France24 has a great video podcast with international news.
LingQ library
I wrote a detailed review of the LingQ learning system, and one of the things that I appreciated (and that is free) is the Library of material to listen to. The system currently offers 11 languages (English, French, Russian, Spanish, German, Portuguese, Italian, Chinese, Japanese, Swedish, Korean) and many languages in beta testing, although the amount of content available varies greatly depending on the language.
Another advantage of this is that the transcript is also provided so you can read the text after/while listening to it, but you can skip that if you are more focused on just listening and download the audio to your smart device. You need to sign up for a free account first to be able to access LingQ.
---
Of course, I would personally recommend listening to podcasts on your way to a meeting that involves actually speaking with people in the language, if possible 😉 Passive exposure does have some small benefits, but don't forget what you are ultimately aiming for! (i.e. speaking! Although if you are actually aiming to be the world expert in listening to others have all the fun, then ignore this paragraph).