Listen to Russian: 50+ Incredible Russian Listening Resources
---
Due to popular demand, we'll continue to expand on languages we share resources for, here on fluentin3months. Today, I've invited native speaker Anna Breslavskaya to help us dive in. Let's see what she came up with:
---
Привет всем! Hello everyone!
It's impossible to overestimate the importance of listening when learning a foreign language. Being able to understand others is the key to effective communication and to getting the feel of a language.
So, I've collected a number of Russian listening resources that can help you improve your Russian listening skills as well as get to know more about Russian culture and its trends.
I've organised the resources into nine categories:
Whatever your Russian level is – beginner, intermediate or advanced – you'll find Russian listening resources for you.
Поехали! Let's go!
Russian YouTube Channels
Live Video Chat with Russian Native Speakers
Of course, all this assumes you have someone to speak with in Russian. If you need a language conversation partner, be sure to check out iTalki, where you can find amazing native Russian speaking teachers and tutors.
Russian Television and Radio
Note: If you're based outside Russian, you made need to use a VPN (Virtual Private Network) to access some of these TV channels and radio shows.
Russian Video Lessons and Courses
Online Russian Lectures
Russian Music
Russian Podcasts
Russian News
Russian AudioBooks
Where do You Listen to Russian?
This is a huge list of resources. Where should you start? Choose the resources that best suit your interests and your level and listen to Russian every day. Over time, you'll develop confidence in listening to spoken Russian.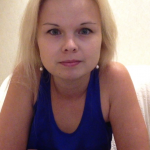 Удачи! Good luck!
About the author: Anna Breslavskaya is a language coach and a blogger who writes about learning and teaching English on AnnaEdu. She teaches English and Russian online. She is also part of the team in a unique 12 week Russian study project launching on 5th October 2015. Check out the website Language Heroes to learn more about it.