Pimp out your browser searches for language learning
---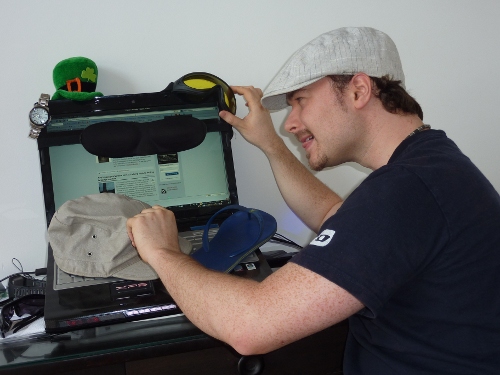 This tip is taken from one of the weekly Language Hacking League e-mails.
For more free tips like this in your inbox, as well as two free chapters of the Language Hacking Guide, enter your e-mail address on the right of the site.
In this post I'd like to share some of the enhancements I've made to my browser's search box for helping me make sure I am getting the best use out of it for learning languages.
You can also adapt this tip to help you do research on sites you typically search on, even if it's not language related.
There are two "search boxes" in most browsers; the one on the top-right and the URL box (a.k.a. "the awesome bar" in Firefox). Use of either one is fine for the purposes of this hack.
There are two ways I use this for foreign languages: quick look-ups on dictionaries and Google/Wikipedia/Youtube searches.
There are plugins for all browsers that translate the word for you by simply hovering over it, but I prefer to do what is explained in this post because it opens a new page dedicated to that word, with more context and examples. I think individual one-word translations are too simple a way to think about a language and something to be avoided after you get past the basics.
To set this up, go to your target search engine first. For a dictionary you can go to Wordreference for example, but you need to select the language combination and enter an example so the next page is just for that language with no selections – most dictionary sites that focus on one combination like dict.cc for German are ready as soon as you enter. When on this page, setting up the search is so easy you'll wonder why you didn't see it before!
Firefox
The first way is to click the search box on the right to get a drop-down of a few options. You'll notice at the end it has a search of the page you are on with Add before it. Click this and you'll instantly have that option to instantly access in future! That's it!
The second way is to right click in the white part of the search box on the webpage itself and you'll see an option "Add a keyword for this search".
When I wanted to add the sztaki website for Hungarian to English translations I did this and made the keyword "he" (Hungarian –> English), and "eh" for the other way round. Now all I need to do is type in the URL box "eh computer" and press enter, and I see the translation on the website!
Other browsers
You can also do this in Chrome, and in Opera (right click in search bar on the website as described above for Firefox). Use the right-hand search bar in Internet Explorer and manually add the searches for it and add the search option to Safari.
If you need some ideas for dictionaries I have outlined some excellent multilingual dictionaries I like to use. This very useful search tool is a great way to get into your language while browsing, without wasting any time going to the target websites beforehand. Give it a try!
This is way more versatile than simply for dictionaries

Go to the target language version of search engines like Google (google.es for Spanish etc., making sure that it is not defaulting to English) and Wikipedia (select the target language from the main Wikipedia page and do an example search to get single search option for adding to browser) and add that search to your main URL or right-side bar as explained above.
I have this for the main Googles/Wikipedias in my target languages as well as some image searches (something I use a lot to avoid needing to use a dictionary and rely too much on translations so I'm thinking in the target language) for those languages. I also use Youtube if I want to see people talking about the term I am interested in.
You can see a small sample of some of the searches I have in my drop-down menu for easy access in the image above.
This is an excellent way to find more information in your target language, as it should be! Don't just get a dictionary direct translation – see your word in Google on other websites and in Wikipedia.
Seeing it in the context and using your language naturally to do Google and Wikipedia searches will give you a kind of digital immersion that help you start to abandon translations and think via the language itself.
Give it a try!
---
Have any other hacks you do to your browser to help you learn languages? Of course I recommend changing the interface language of the browser too since that's also very easy.