Contextese – the most useful language you are already fluent in
---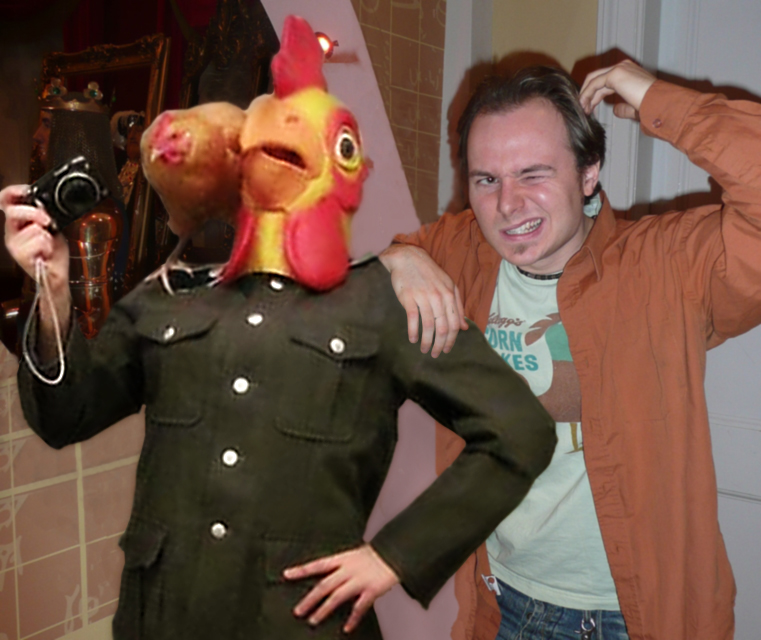 Note: Last week's top reasons we don't learn languages and their retorts now has 32 reasons (originally 22 when I published it) and is quickly becoming the most detailed post on the blog with links to the most relevant answers! Check out the latest additions for some more inspiration, and make sure to share it with your friends to show once and for all that there are no good excuses not to learn! If I missed anything, let me know in the comments on that page!
Also, I am still looking for your success stories for a very interesting project to inspire many language learners. If you are someone with a family, an older learner, a single parent, from a poor country, have a learning disability, or any major setback, but still managed to successfully learn a language (or know someone who has), please share that story with us all! You should also take the time to sit down and read the comments on that blog post, as so many of them are already very inspirational!
On to today's nugget:
I came across this strange video on a break (from my top secret project). It depicts an episode of Law & Order as if it had chickens/roosters instead of people (from an episode of the funny show "Robot chicken"). Because of that, the dialogue is nothing but gibberish clucks.
And yet, it is incredibly easy to follow what is likely being "said", especially if you happen to know the format that Law & Order episodes tend to take. Which "clucks" did you understand?
You may wonder why I'm sharing this video on a language learning blog, but I feel it conveys a concept I've tried to discuss in the past before for my own attempts to understand languages I didn't know to a fluent level yet.
For instance, after 2 hours of learning Polish, I had to pick the one or two words I did understand in a given phrase I heard, and realize the vast amount of context around those words could fill in the gaps, and I actually managed to understand the majority of what was being said to me pretty well.
This was not down to my language skills of magically learning more Polish than was possible in such a short time span, but relying on the very obvious context that would have universally helped me exactly the same in any other language, even if the vast majority of what I heard was as good as noise.
After 2 months of learning Egyptian Arabic, I had my first ever in-person conversation and it went to very complicated topics "well beyond" my capabilities. But what I did was to take what I did understand, and where the conversation was likely to be going, and extrapolate from the context what was said. Because of this, I followed the gist well enough to indeed be pretty confident of what he was talking about.
Seeing through the (as yet) gibberish thanks to context
When I start to learn a language, or am still in the beginning stages, most of what I hear is still gibberish. It's as good as listening to those chickens in the video above clucking, but with an occasional word that I do understand being sandwiched in among the noise.
What matters though is that I have tonnes of context to help me! The facial expressions of the people I'm talking to, their clothes and body language, the pauses and volume and tone of what they are saying, what was just said before that I understood which provides more context to likely words now, who I am talking to and what we are likely to be talking about, our surroundings, and countless other queues that I have from decades of experience with "contextese". It's one of the many reasons why I think adults are better language learners than kids.
It's why we can watch TV shows in a language way before we are "ready", and why we can attempt to participate in real exchanges long before we are fluent. Sure, most of what we hear is "noise", but it's comprehensible noise, thanks to the context!
So, even if the vast majority of what you are hearing sounds incomprehensible, you can still understand more than you think! "Contextese" is universal for all languages, and can give you the head start to get into conversations and follow discussions before you are ready. Language learning isn't just about learning vocabulary and grammar, but experiencing the language and communication with that culture, many aspects of which you already have a head start with.