19 Amazing Korean Movies on Netflix
---
Are you a Korean movie buff, or learning to speak Korean? Then these Korean movies on Netflix are a must-watch!
Below are some of the best Korean movies on Netflix for language learners — and just the general movie lover.
South Korea has a thriving movie industry (often called Hallyuwood, for the "Korean wave") which has produced top Korean movies like Train to Busan, Oldboy, and Parasite. Speaking of Parasite, it was the first non-English language movie to win an Academy Award for Best Picture!
Listed below are the best Korean movies on Netflix for any genre: action, romance, comedy, horror, thrillers, dramas. There are even a couple Korean kids' movies!
Let's jump into the Hallyu, the "Korean wave" of popular entertainment from South Korea!
Korean Action Movies on Netflix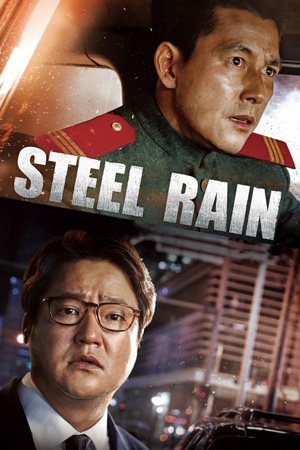 Steel Rain
Hangul: 강철비
Released: 2017
Director: Woo-suk Yang
Genre: Action, Drama
IMDb Rating: 7.1/10
In the near future, Eom Chul-Woo, a former North Korean Special Forces agent, discovers a plot for a military coup. He's forced to defect to South Korea with the Supreme Leader.
To prevent an all-out nuclear war on the Korean peninsula, Eom Chul-Woo teams up with South Korean official Kwak Chul-Woo to stop the coup from happening.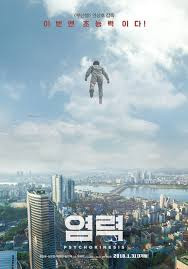 Psychokinesis
Hangul: 염력
Released: 2018
Director: Sang-ho Yeon
Genre: Action, Fantasy
IMDb Rating: 5.9/10
From the director that brought you Train to Busan comes this superhero fantasy movie. A bank security guard named Suk-hun drinks the water from a mountain spring, and suddenly discovers he has telekinetic superpowers.
He then uses his newfound powers to save his estranged daughter, Roo-Mi, from an evil construction company run by the mafia.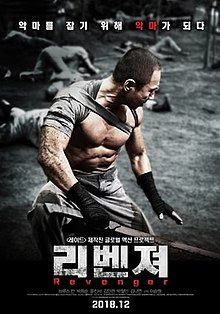 Revenger
Hangul: 리벤져
Released: 2018
Director: Seung-won Lee
Genre: Action, Crime
IMDb Rating: 5.7/10
In the not-too-far future, a remote island has become a prison for violent criminals on death row.
But one man, set on avenging his family's murder, purposefully gets himself sent to the island to take revenge.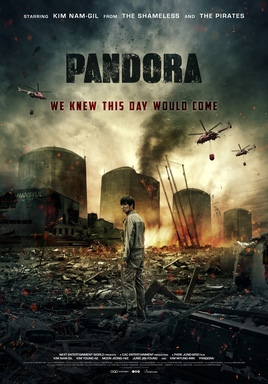 Pandora
Hangul: 판도라
Released: 2016
Director: Jong-woo Park
Genre: Action, Thriller
IMDb Rating: 6.7/10
A run-down nuclear plant explodes after an earthquake strikes a small town in South Korea.
The nuclear meltdown is devastating to the town, and only the plant workers can stop it. They must return to the plant in order to save everyone.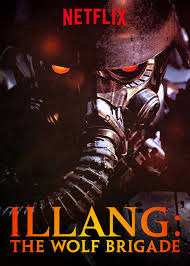 Illang: The Wolf Brigade
Hangul: 인랑
Released: 2018
Director: Jee-woon Kim
Genre: Action, Sci-fi
IMDb Rating: 6.0/10
In 2029, North and South Korea have finally agreed to reunification. The preparations have been 7 years in the making, but it's threatened by a political uprising on both sides.
South Korea creates a special forces unit, the "Wolf Brigade", to stop the terrorist attacks on the reunification.
This movie is a live-action adaptation of the Japanese anime, Jin-Roh: The Wolf Brigade.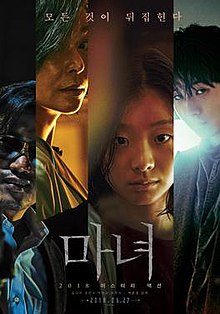 The Witch: Part 1 – The Subversion
Hangul: 마녀
Released: 2018
Director: Hoon-jung Park
Genre: Action, Mystery
IMDb Rating: 7.1/10
A young girl escapes from a mysterious lab after an incident leaves many dead. After 10 years of living a normal life without any memories of what happened to her, she tries to uncover the truth.
Her search leads her face-to-face with more troubles from her past as she discovers an inner darkness she had hidden away.
Korean Horror Movies and Thrillers on Netflix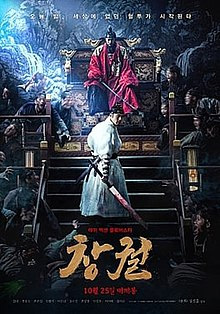 Rampant
Hangul: 창궐
Released: 2018
Director: Sung-hoon Kim
Genre: Action, horror
IMDb Rating: 6.3/10
Exiled Prince Lee Chung and Minister of War Kim Ja-joon go head-to-head in a fight for power… all against a backdrop of zombie infections thanks to a European ship.
If you love zombie movies, especially "K-Zombie" movies, you'll enjoy this film. And an even bigger plus if you're a Crash Landing on You or Memories of the Alhambra fan — Prince Lee Chung is played by Hyun Bin! (My personal favorite Korean actor!)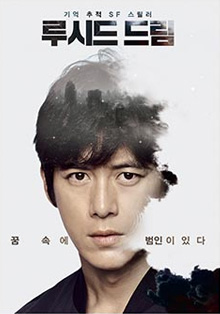 Lucid Dream
Hangul: 루시드 드림
Released: 2017
Director: Joon-Sung Kim
Genre: Sci-fi, thriller
IMDb Rating: 6.1/10
An investigative journalist named Dae-ho is trying to track down his son who was abducted — three years ago.
Losing hope of finding his son, he tries a new form of therapy using lucid dream techniques. This therapy allows Dae-ho to retrace what happened on the day his son was kidnapped.
Finding a new evidence trail, he teams up with Detective Song to try and find the truth about his son's whereabouts.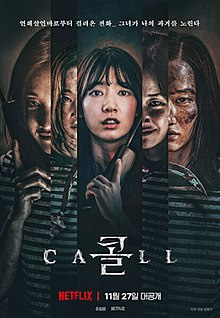 Call
Hangul: 콜
Released: 2020
Director: Chung-Hyun Lee
Genre: Horror, Thriller
IMDb Rating: 7.2/10
In two different times – 20 years apart – one phone call connects two women. As the women end up changing the past (and thus the present), they unleash a pandora's box of death.
This movie stars megastar Park Shin-hye!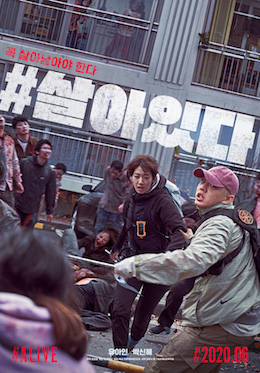 #Alive
Hangul: #살아있다
Released: 2020
Director: Il Cho
Genre: Horror, Action
IMDb Rating: 6.2/10
Another horror movie starring Park Shin-hye, #Alive immediately hit the Netflix Top 10 charts in the US.
The story centers around video gamer live streamer, Joon-woo, who's forced to stay isolated in his apartment while trying to survive the zombie apocalypse. He connects with a fellow survivor, Yoo-bin, and together they try to stay alive until rescue comes… if it can.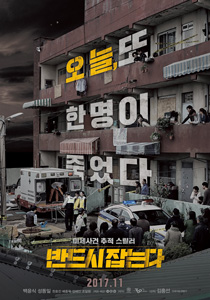 The Chase
Hangul: 반드시 잡는다
Released: 2017
Director: Hong-seon Kim
Genre: Drama, Action, Thriller
IMDb Rating: 6.5/10
Sim Deok-soo, a grumpy landlord of an apartment complex, discovers his tenants are disappearing.
When a retired detective comes knocking, they team up to track down a serial murderer who seems to have returned after 30 years.
Korean Romantic Movies and Comedies on Netflix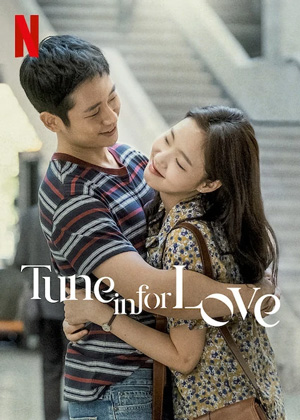 Tune in For Love
Hangul: 유열의 음악앨범 (Literally: Yu-yeol's Music Album)
Released: 2019
Director: Ji-woo Jung
Genre: Romance, drama
IMDb Rating: 7.1/10
During the Asian financial crisis (IMF crisis) of 1997, two teens meet at a bakery during Christmas break. As they fall in love, they continue to try to meet over the years, but it never seems to be good timing.
The movie follows the two over 10 years, filled with longing, secrets, and love. But the biggest highlight of this movie is the incredible, beautiful soundtrack!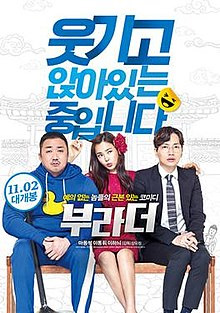 The Bros
Hangul: 부라더
Released: 2017
Director: You-jeong Jang
Genre: Comedy, fantasy
IMDb Rating: 6.1/10
Two estranged brothers who haven't seen each other since their mother's funeral — where they caused chaos and drama — come together again at their father's funeral. On the way, they hit a mysterious woman with their car, who then gets amnesia.
Despite starting out selfishly, the brothers discover family secrets and work to come together.
Best Korean Drama Movies on Netflix
Below you'll find some of the best Netflix Korean drama movies, which are critically acclaimed or super popular among K-Movie lovers.
And by the way, if Korean dramas are your thing, don't forget Netflix boasts tons of amazing Korean Dramas that are totally binge-worthy. So you'll have plenty more to watch after this list!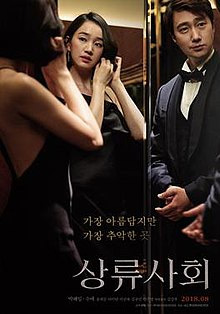 High Society
Hangul: 상류사회
Released: 2018
Director: Hyuk Byun
Genre: Drama
IMDb Rating: 5.4/10
How far would you go to become part of the upper elite? One married, upper-middle-class couple will do anything.
Oh Su-yeon, the wife, is a curator of a chaebol-funded art gallery who aims to become the director. (By the way, chaebol are huge family-owned conglomerates in South Korea. They play a big role in politics as well.)
Her husband, Jang Tae-ju, is an economics professor at Seoul National University. He's running for the National Assembly, South Korea's legislature.
Together, they try to work their way up the social ladder and become accepted in high society.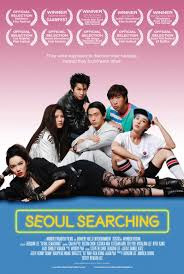 Seoul Searching
Released: 2015
Director: Benson Lee
Genre: Drama, Comedy
IMDb Rating: 7.0/10
Based on real-life events, Seoul Searching isn't actually in Korean — but if you want to dive more into Korean culture and heritage, this is an interesting piece to watch. The film first premiered at Sundance Film Festival in 2015.
In 1986, South Korea created government-sponsored programs to help foreign-born Koreans learn about their cultural heritage through summer camps.
The film follows these teens of Korean descent as they learn about their culture and explore identity and race issues. (Some of the teens are biracial, which is a big deal in Korean culture where "racial purity" is valued).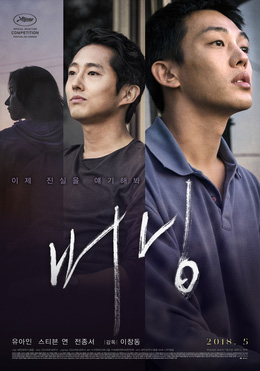 Burning
Hangul: 버닝
Released: 2018
Director: Chang-dong Lee
Genre: Drama, mystery
IMDb Rating: 7.5/10
Based on renowned Japanese author Haruki Murakami's short story, Barn Burning, comes this mystery thriller.
Jong-su meets a woman who used to live in his neighborhood, Hae-mi, who asks him to watch her cat while she goes to Africa. (Strange, I know.)
But it gets weirder — she comes back with a strange guy named Ben, who tells Jong-su he likes burning abandoned greenhouses.
Next thing you know, Hae-mi has disappeared, and Jong-soo begins to investigate.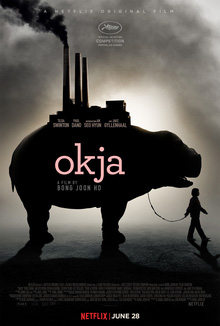 Okja
Released: 2017
Director: Bong Joon Ho
Genre: Adventure, Drama
IMDb Rating: 7.3/10
From critically acclaimed director of Parasite and cult-classic Snowpiercer, comes another must-see film. Although this one is also mostly in English — like Snowpiercer — it's still an interesting film to watch and features an international all-star cast.
A powerful, international company called the Mirando Corporation has been breeding "super pigs". They've been sending them around the world to farmers so they can raise them. One such super pig, Okja, has been raised for years by a young girl named Mija.
When Okja is titled the best super pig, Mija finds out she's going to lose her friend because the corporation wants to bring him to New York to be studied. So, she begins her adventure to save her friend — while also learning of extreme corruption.
Korean Movies for Kids and the Whole Family
If you're looking for something you can enjoy with your kids — and introduce them to the Korean language as well — these are of couple hits they'll be sure to enjoy.
Plus, watching Korean kids' shows can be a great way to ease yourself into the language. Often, kids' shows use simple language that's perfect for beginners.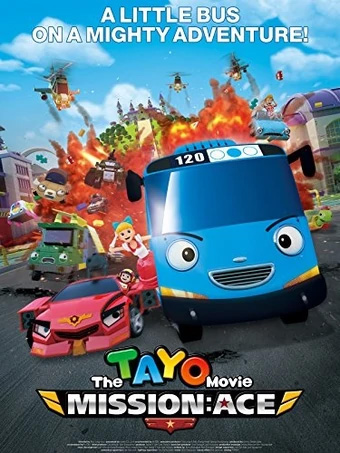 Tayo – Mission: Ace
Even if your kids aren't learning Korean, chances are, they've stumbled across Tayo the Little Bus on Netflix.
Well, Tayo also has a movie on Netflix called Mission: Ace, which can be watched in its original Korean language or English voiceover.
The movie follows Duri, who's searching for his favorite race car and ends up in a magical land filled with toys that have been lost or thrown away.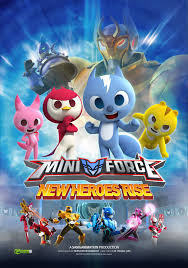 Miniforce: New Heroes Rise
Miniforce is South Korea's Power Rangers, and they also have a series for kids on Netflix. In this movie though, they take on the Lizard Army and try to save the planet.
It's the prequel to the TV series, so it's a good place to begin if you want to introduce the show to your kids.
Go Ahead — Enjoy Some Guilt-Free Binge-Watching with Korean movies!
Which Korean movies on this list will you start with? Don't forget, as you scroll through this list, you can add them to your watch list on Netflix so you can save them for later!
Now, watching Korean movies on Netflix isn't enough to master Korean alone. So why not learn some practical Korean phrases for your first Korean conversation? Or try learning the 101 core Korean words you need to learn first.