10 Must-Watch Korean Movies to Fall in Love With As You Learn Korean
---
Movies can bring us joy, laughter, and tears. They can also help us learn. In fact, they're a valuable language learning tool!
Watching Korean movies can be a great way to learn the language and culture. When you watch Korean movies, you hear the Korean language used in many ways and in situations that you won't learn in a textbook or language app.
You get valuable listening practice (when you're actively listening). Plus, watching movies is one of the best ways to learn aspects of the culture you may not have understood or known.
And obviously, one of the best reasons to learn this way? You get to enjoy must-watch Korean movies. That's way more enjoyable than always staring at a vocab list!
Of course, you'll need to study Korean outside of movies, but that doesn't change the fact that they can help instill what you learn. And it's a good idea to learn a bit about the movies and related vocabulary beforehand, so you can pick out more as you listen and watch. If you hear phrases or words repeated often, write them down. You can look them up when the movie is over, and commit them to memory.
So here are 10 of the best Korean films to get started with learning from movies.
The Beauty Inside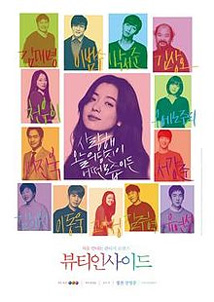 Hangul: 뷰티 인사이드
Released: 2015
Director: Jong-Yeoi Baek
Genre: Romantic Comedy
IMDb Rating: 7.4/10
On his 18th birthday, Woo-jin wakes up in a different body. And every day after that, when he wakes up, his body changes again. He could be anyone – any gender, ethnicity, or age. Sometimes he even speaks different languages! But he's always himself on the inside.
Then one day, he falls in love with a girl who doesn't know the different people she talks to every day are really, in fact, Woo-jin.
Romantic comedies like this are a fantastic way to pick up casual speech patterns and everyday language between couples, friends, and social situations.
Oldboy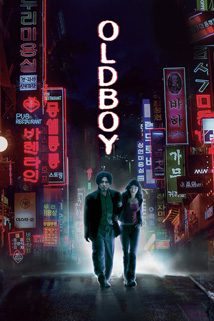 Hangul: 올드보이
Released: 2003
Director: Chan-Wook Park
Genre: Action Thriller
IMDb Rating: 8.4/10
I would be remiss if I didn't mention this legendary movie. It's ranked as one of the top Korean movies and started the revenge genre trend. Based on the Japanese manga of the same name, Oldboy is about a man who was kidnapped and held hostage for 15 years. Without ever knowing his captor or their motive, he is suddenly released. He ends up caught up in a game of manipulation, violence, and conspiracy as he seeks vengeance.
Get ready for some intense Korean verbiage, phrases, and idioms. You'll be exposed to many ways of speaking in Korean that you might not hear often in your own everyday life.
Train to Busan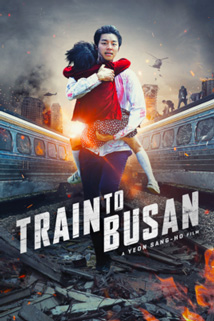 Hangul: 부산행
Released: 2016
Director: Sang-ho Yeon
Genre: Apocalyptic thriller
IMDb Rating: 7.5/10
This movie is widely popular and broke records for moviegoing attendance. It's considered one of the best Korean films in recent years. It takes place on a train from Seoul to Busan as a zombie apocalypse breaks out in the country. An infected passenger boards the train at the beginning of the journey and the outbreak spreads among the cars as passengers fight for survival.
You'll hear all kinds of formal, informal, and hierarchical speech patterns from children, families, the news, and more. You'll also learn crucial vocab you'd need to survive should a zombie apocalypse happen!
The Attorney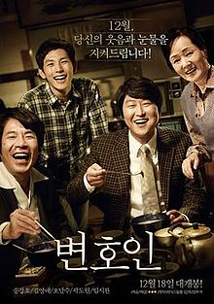 Hangul: 변호인
Released: 2013
Director: Woo-seok Yang
Genre: Drama
IMDb Rating: 7.7/10
This movie's based on a true story during the Chun Doo-hwan authoritarian era. Members of a book club are arrested without warrants by the government under falsified charges, claiming they're North Korean sympathizers. This leads a tax attorney from Busan to defend his old friend and other book club members in court.
That tax attorney was Roh Moo-hyun, who became the 16th president of South Korea and a face for human rights. Not only is this movie great for learning a bit of Korean history, you'll learn political and court-related terms in Korean, too.
Veteran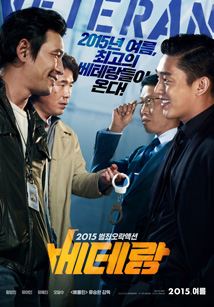 Hangul: 베테랑
Released: 2015
Director: Seung-wan Ryoo
Genre: Action Comedy
IMDb Rating: 7.0/10
Seo Do-cheol is a tough veteran detective who takes on a high-profile investigation that leads him to a young millionaire, Jo Tae-oh… who happens to be the third-generation heir to a huge conglomerate. Jo Tae-oh uses his wealth, power, and connections to stay one step ahead of Seo and his team. But the detective is relentless and continues to hunt him down.
Get ready to expand your crime vocab in Korean! You'll be exposed to varying speech patterns from both Seo and Jo, and learn phrases relating to law enforcement, businesses, and more.
My Wife is a Gangster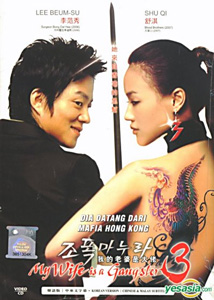 Hangul: 조폭 마누라
Released: 2001
Director: Jin-gyu Cho
Genre: Action Comedy
IMDb Rating: 6.5/10
The orphan-turned-Kkangpae leader (the Korean mafia) Eun-jin discovers her long lost sister is dying of cancer. To make her sister's dying wish a reality, she marries a kind man and hides her gangster life from him. Eventually, he finds out and tries to get Eun-jin to give up the mafia life. Cue tons of gang fighting.
If mafia-style movies are your thing, there are two more "My Wife is a Gangster" movies following this one. You'll learn about the Kkangpae and hear those unique speech patterns. Plus, there's a lot of repetitive words and phrases to pick up on and memorize.
Inside Men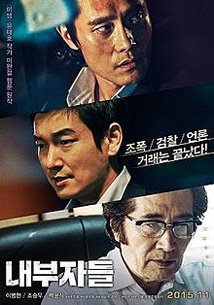 Hangul: 내부자들
Released: 2015
Director: Min-ho Woo
Genre: Action
IMDb Rating: 7.0/10
A political action/drama movie following the fight between power, vengeance, and success. Lee Kang-hee, an influential editor, uses the power of the press and secret deals to manipulate the political system. He pushes for Jang Pil-woo to win the Presidency during elections. One of their former henchmen, who was treated ruthlessly when caught, seeks revenge while a detective relentlessly investigates Lee and Jang.
You'll learn everything from newspaper verbiage to political vocab and phrases in this one. Listen for how the characters change their speech patterns based on each other's status.
How to Steal a Dog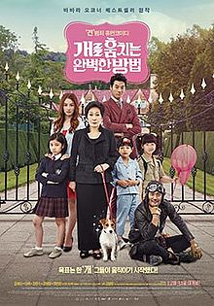 Hangul: 개를 훔치는 완벽한 방법
Released: 2014
Director: Sung-ho Kim
Genre: Family
IMDb Rating: 7.0/10
Ji-so lives in her van with her mom and brother after being abandoned by her father when he went bankrupt. After seeing a poster offering a reward for a lost dog, Ji-so comes up with a plan to kidnap dogs from wealthy families. She later returns the dog to claim the reward, so she can save up money to buy her family a home. Of course, she's a bit misguided and runs into issues along the way, but all's well that ends well.
Pay attention to the hierarchical speech patterns related to social status, as well as kid-friendly speech. Besides, who doesn't love a lighthearted movie with dogs?
The Wailing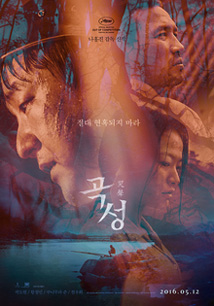 Hangul: 곡성
Released: 2016
Director: Hong-jin Na
Genre: Horror
IMDb Rating: 7.4/10
A stranger arrives at a remote village in the mountains in South Korea. Suddenly an infectious, murderous disease spreads among the villagers. Police officer Jong-goo investigates the case and struggles to find the truth as he learns about his daughter's infection. The deeper he gets into the case, the stranger and darker it becomes.
If horror movies are your thing, there's plenty of vocab specific to this genre that will help you when watching more horror movies. Try to reiterate what happened in the movie later in Korean so you can practice telling your own ghost stories!
Wonderful Nightmare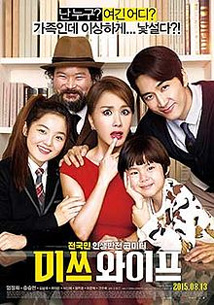 Hangul: 미쓰 와이프
Released: 2015
Director: Hyo-jin Kang
Genre: Romantic Comedy
IMDb Rating: 7.1/10
If you like the American TV show "The Good Place," you'll probably like this Korean rom-com. Yeon-woo wakes up in heaven after a car accident, only to discover that a clerical error led to her accidental death. In order to go back to her life, she must live as another woman for just one month. She struggles with adjusting to this temporary life where she is married to a civil servant with two daughters. But she grows into a better person along the way.
There's a lot of different grammar patterns, vocab, and ways of speaking you can listen for, especially within Yeon-woo's temporary new family dynamic.
Which Korean Movies Will You Watch?
These are 10 of the best Korean movies (and some of the all-time most popular) to watch and learn from. Movies can be entertaining, but remember to actively listen. Try not to tune out and only read the subtitles while you're watching. Instead, listen and learn the speech patterns and tones.
If you want some tips for improving your Korean language skills while watching movies, try using the transcription technique for grasping what you hear. And if you binge all these movies and you're ready for something else, try Korean dramas next.