Skype Language Lessons Crash Course Part 1: How to prepare for your first Skype language session
---
Skype language lessons are the future!
For almost three years now, I've no longer been going to a specific country to learn its language, and instead I use spoken sessions on Skype (or other video/audio tools that I'll discuss later) to bring up speaking skills up a notch, so that when I do reach the country I can use my time there to enjoy the culture and get more practice, without being bogged down with studying.
I find Skype to be a superior means to learn a language in most cases, since it's cheaper, more accessible, has huge variation for who you can speak to, and you don't even need to leave the comfort of your own home. If you do happen to be in the country where your target language is spoken, private teachers can be hard to come by, and much more expensive – which is why when I was learning Mandarin in China, I still got a lot of my lessons on Skype (through itaki – my favorite resource for finding Skype partners online).
And keep in mind, that I'm a location independent full-time traveller. So you are hearing it straight from the horse's mouth – you don't need to travel to learn a language!
A crash course in maximizing your Skype language lessons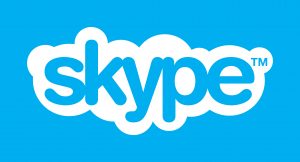 But what do you do once you've found someone to practice their language with you on Skype? How do you maximize your sessions? I've been getting these questions a lot lately, and I'd like to give them some serious attention.
Now that I'm back into consistent Skyping again myself, I'll be documenting my favourite Skype-learning strategies, and I'll discuss on the blog various parts of the puzzle in this modern tool available to language learners. So, in coming weeks, I'll be writing a new series of Skype-learning posts, in which I'll cover:
How to find the best Skype teacher or exchange partner for your own personal learning interests
How to work with a teacher during a Skype session
Advantages of online lessons: Best use of the latest technology not available to in-person lessons
What to do after your Skype session so that the next one is better
Each one of these deserves a discussion in itself, so to really delve deep, I'll talk first in this post about what to do before your Skype session begins.
Getting into the flow of starting a new language
If this is your first ever Skype session, or even if you had spoken the language some time back but haven't practised it for a while, then you will be missing a lot of momentum, and that will make your first Skype lesson harder than it could be.
I made a big mistake when relaunching my Mandarin recently, and I decided that I was going to hop on Skype as the first thing I did to get back into things.
Whenever I've made this mistake, I've collapsed into my bed after the session and needed to take the rest of the day off from brain-melting exhaustion. Yikes!
Don't make the same mistake I made –the "Oh shit I have a Skype lesson in 5 minutes!" approach to Skype-learning definitely won't get you the maximum benefit.
I have done it right in other projects though, so let's get into that now.
Build up momentum before you speak – listen to easy content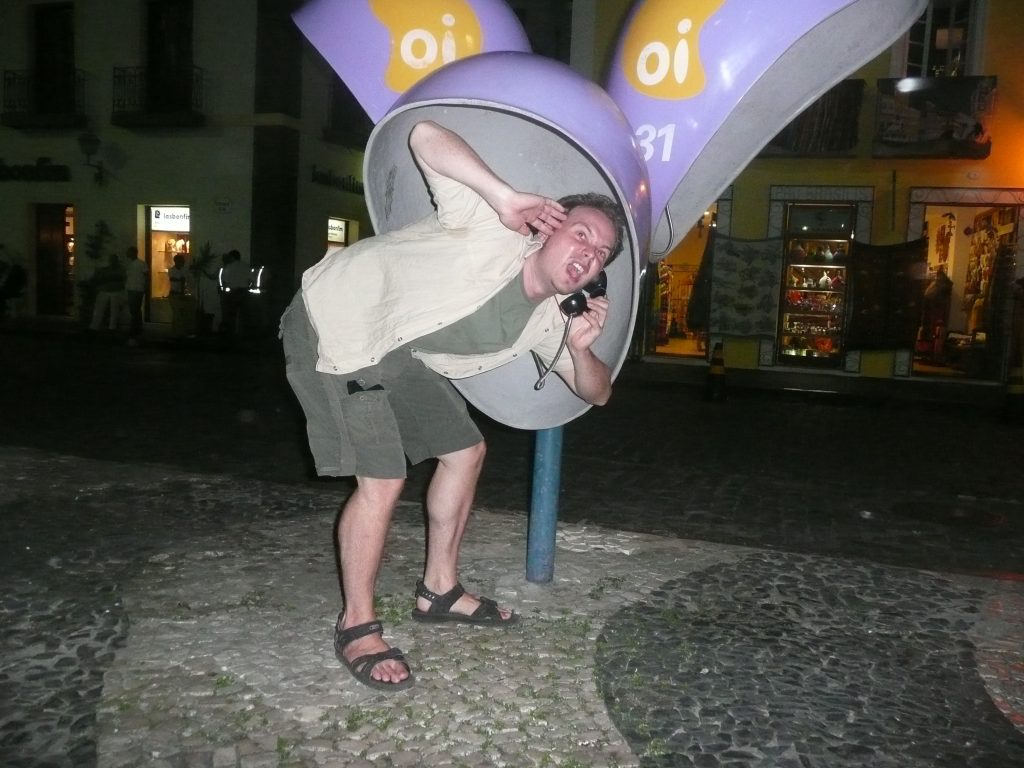 The reason my recent first lesson was hardest wasn't because of my own lack of vocabulary (there are ways around that), but actually because everything that my teacher was saying was sounding like gibberish to me. It had been way too long since I had even heard the language spoken.
The same issue comes up if it's your first lesson. You don't want the first time you've ever heard the language to be someone asking you a question directly. This is a recipe for the conversation switching to English, and if you ever do that I want you to picture me wagging my finger disapprovingly at you!
I think it's important to build up a little momentum – you don't need to go into silent period mode and relinquish all contact with other human beings for years, but maybe listen to some content in that language for a half an hour before your class.
When I've done this before my sessions, the change has been dramatic. My third, fourth and other sessions in Chinese were way less stressful because I eased myself back in just before. My second session was just as bad as my first, so it wasn't just the first-session-blues at play – it was starting my day with a Skype session and the pressure involved in that, without giving myself a little momentum first.
What you listen to shouldn't be too intimidating though. I highly recommend you check out language learning podcasts that offer slow-spoken audio options (as your teacher or language partner would speak to you), since you can select the lower levels where they speak in a way similar to how a patient teacher would. For this I really like the Innovation Language podcasts, which start with a slow-speaking beginner series, and then pick up the pace and the complexity as you get better.
Learn vocabulary that will help you speak during the conversation
A mistake a lot of people make before trying to use their language with another human being is to do something like studying chapter 1 of their language course. Generally these introductions to the language are not good ways to prepare for real conversations, and will only make sense to you or be effective after you've completed the entire course.
Instead, I suggest you hop on Omniglot to find key phrases for your target language, and learn how to say things that are likely to come up in a first conversation like "Where are you from?" "Pleased to meet you" and pleasantries like "Sorry" and "Thank you".
Make sure you look up words in advance related to basics about yourself – your country's name, your profession, your age etc. in the target language, and have them written down if you can't commit them to memory.
Finally, and especially if you already know the basics, hop on Memrise and go through one of their courses for your target language, so you have used interesting mnemonics to keep key words ready to launch at the right time.
When your first practice call is just about to start!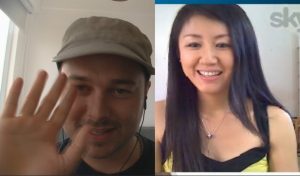 If you've listened to some audio to get your ear back in the flow, and you've revised the words you are more likely to say, or have them written down somewhere, then just make sure everything else is working well so that you don't have unfortunate issues during the call.
If you are logged in to Skype, then test the connection speed between you and your conversation partner (click the connection icon when you have their profile open in Skype, before calling them), and if you can make the connection optimal, do so by closing any programs that take up your bandwidth. A slow connection is a major pain in the neck when you are trying desperately to understand the other person.
If you haven't used Skype for a while, use its test call option to make sure your mic and audio settings work. Since I travel a lot, I do this pretty much before every Skype call I have. Otherwise, the first conversation you have will be mostly you apologizing for your crappy computer and abysmal Internet speed (can you guess how my first Mandarin relaunch conversation began…?)
Make sure you have tabs open on your computer screen to dictionaries, translators, and word lists you may need while you talk, or a separate document ready in another window with your phrases at the ready, and you can start the call!
Finally, don't be afraid to tell your language teacher or exchange partner exactly what you want to do. Feel free to say "Today I just want to practice introducing myself" or "I want to talk for 10 minutes about my job and for you to correct my mistakes." The more specific you are with them about what you'd like to accomplish during that call, the better they'll be able to help you.
And we'll cover how that call can go, and how to choose the perfect partner in upcoming posts.