The 10+ Best Spanish Movies on Netflix for Spanish Learners
---
Watching Spanish movies on Netflix will help you learn Spanish faster.
This is a list of the best movies in Spanish to watch on Netflix, put together especially for Spanish learners.
I've learned to speak four languages fluently (including Spanish), and I find watching movies is a great (and fun!) way to improve my language skills.
Here's what we're going to look at in the post:
I've watched all the movies I'm about to recommend, so I'll be able to tell you what Spanish skills they will help you with.
You can check out our tips on learning a language by watching movies here.
Grab your remote control and let's get this started!
7 of the Best Spanish Movies on Netflix to Work on Your Knowledge of Spanish Language and Culture
You came here to find good Spanish movies on Netflix, but I'm going to do better and give you the best ones to work on your Spanish skills.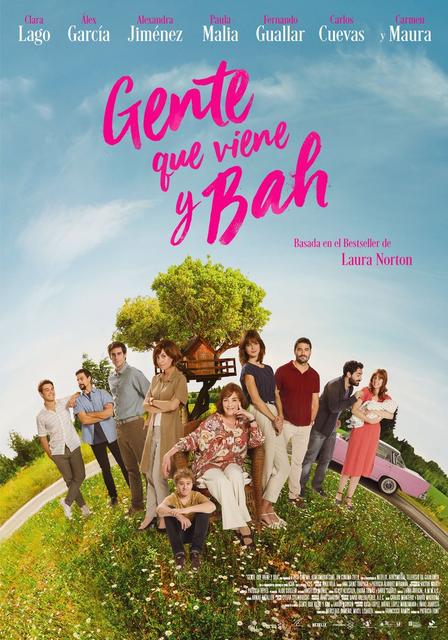 In Family I Trust – Gente que viene y bah
Released: 2019 Director: Patricia Font Genre: Romantic Comedy
"In Family I Trust" follows Bea, an architect. She comes back to her family home in a small Spanish town after being cheated on by her boyfriend and fired from her job. It's a light movie centered on family love and full of the little twists and turns that make romantic comedies.
The Spanish title is a wordplay. Aloud, it sounds like gente que viene y va ("people who come and go"). But va was replaced with bah because they sound alike. Bah is an interjection that means scorn or disdain.
It's the perfect Netflix choice if you want something light to work on your:
Knowledge of modern, everyday Spanish culture
Understanding of spoken Castilian Spanish
Vocabulary, including idioms (and some swear words)
Side note: Gente que viene y bah is based on the Spanish novel with the same name by Laura Norton.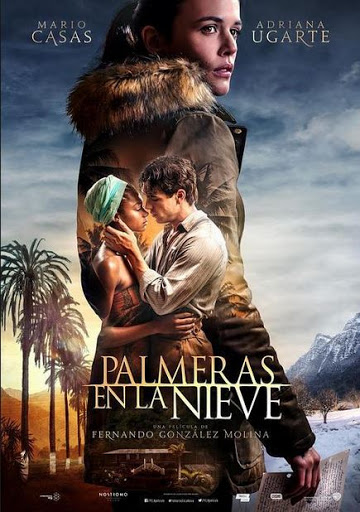 Palm Trees in the Snow – Palmeras en la nieve
Released: 2015 Directors: Fernando González Molina Genre: Drama, Romance, Historical
"Palm Trees in the Snow" tells two stories: one in the present, and one in the past. After her father's death, a young woman finds a letter that sends her to investigate her family's story. The letter takes her to Equatorial Guinea, where her father and uncle lived over 40 years prior.
Palmeras en la nieve is a good Netflix choice if you want to:
Learn about a part of the history of Equatorial Guinea. Many tend to forget that Spanish is one of the official languages in Equatorial Guinea and that the country was colonized by Spain.
Pick up some dialogue in Aragonese, a dialect from the Aragon and Huesca regions of Spain.
Work on your comprehension of regular Castillian.
Palmeras en la Nieve is based on the novel with the same name.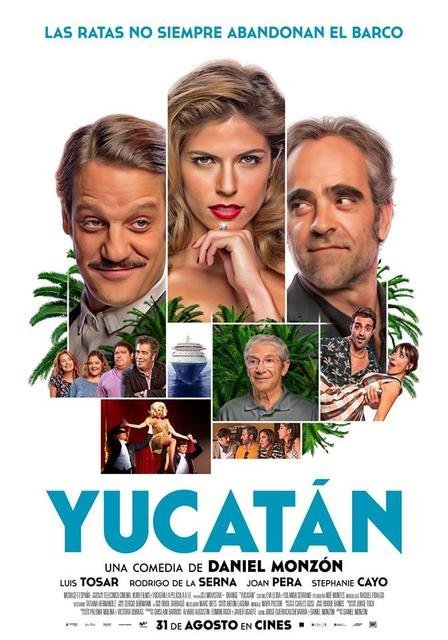 Yucatan – Yucatán
Released: 2018 Director: Daniel Monzón Genre: Adventure, Comedy
A baker who's just won the lottery, his family, two rival white-collar thieves, and a cast of more funny characters share the same sail on a luxury boat. You wouldn't believe how crazy this cruise gets. That is, unless you watch the movie.
Watch Yucatán for:
The accent mix, both from Spain and Latin America, including the Argentinian, Peruvian, and Mexican accents.
To get a sense of Hispanic comedy and humor.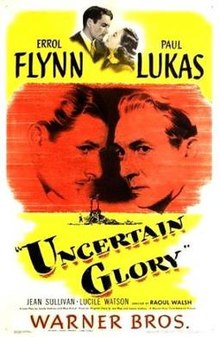 Uncertain Glory – Incerta glòria
Released: 2018 Director: Agustí Villaronga Genre: Drama, Historical
It's 1937 and Spain is torn by a civil war. Lluís, a young Republican officer, is stationed at a dormant post of the front. He falls for a mysterious local lady who uses him for her best interests. Lluís has to face the consequences.
'Uncertain Glory' is a good starting point if you want to learn:
Some Catalan language.
Some Spanish history.
The movie is based on the novel Incerta glòria by the Catalan author Joan Sales.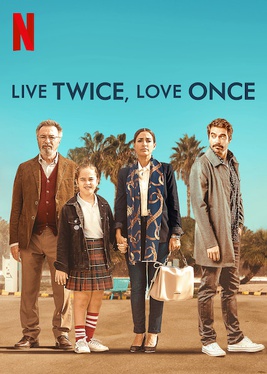 Live Twice, Love Once – Vivir dos veces
Released: 2019 Director: Maria Ripoll Genre: Comedy, Drama
In "Live Twice, Love Once", a retired university professor gets diagnosed with Alzheimer's. He goes on a search to find the love of his youth and is joined by his granddaughter, his daughter and her husband in an adventure that will shake the family's broken relationships.
Vivir dos veces is a moving Netflix choice that will help you improve:
Your Castilian Spanish, both informal and formal
Your knowledge of Spanish family vocabulary.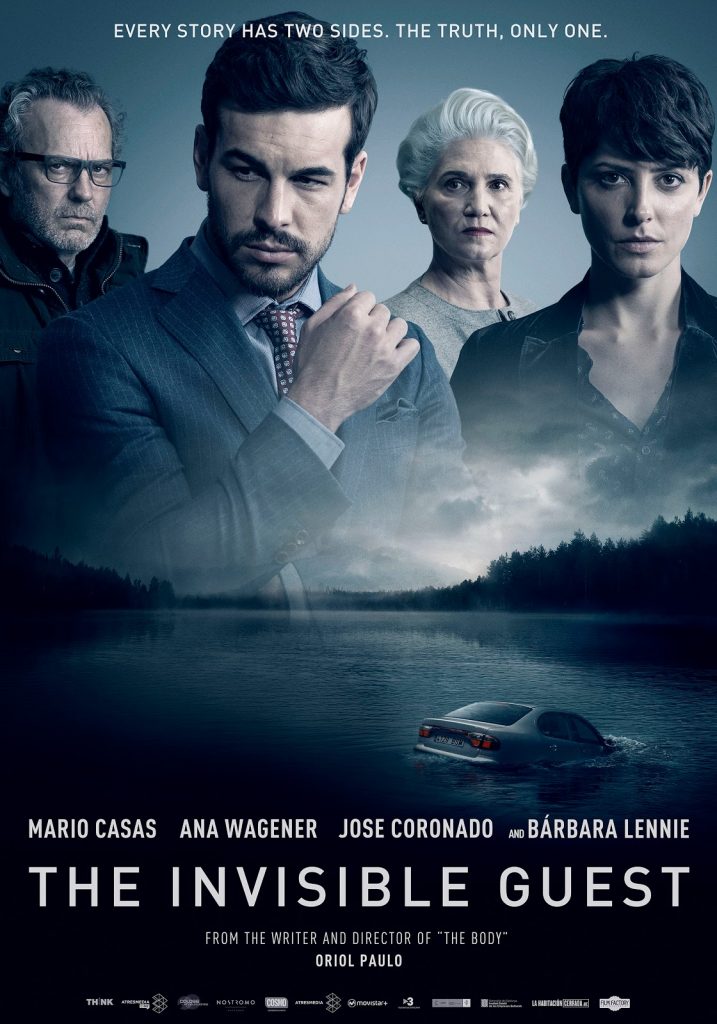 The Invisible Guest – Contratiempo
Released: 2016 Director: Oriol Paulo Genre: Crime, Drama, Mystery
Successful entrepreneur Adrián Doria is accused of murdering his lover, which he claims he hasn't committed. Ana Wagener, a witness preparation expert, has three hours to work with Doria on his defense to prevent him from going to jail. Doria is forced to retell the dark events of the past three months.
Contratiempo is a good Netflix alternative to work on:
Your understanding of the Spanish accent.
Spanish thriller vocabulary, including the law and tribunal cases.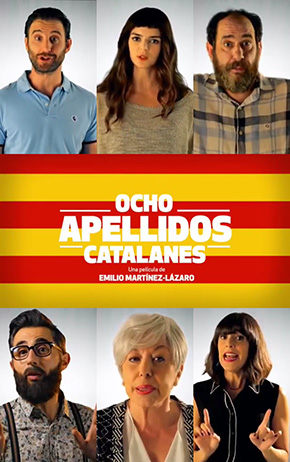 Spanish Affair 2 – Ocho apellidos catalanes
Released: 2015 Director: Emilio Martínez-Lázaro Genre: Comedy
"Spanish Affair 1" isn't available on Netflix, but you can still watch "Spanish Affair 2" without problem. It follows the efforts of Koldo (the Basque father) and Rafa (the Sevillian ex-boyfriend) as they try to stop Amaia from marrying a Catalan man.
Ocho apellidos catalanes is a great Netflix choice if you want to focus on:
Spanish humour, including the stereotypes associated with certain regions.
Some Catalan and Basque.
Learning about the cultural differences in Spain, even if the movie exaggerates them.
6 Mexican and Other Hispanic Movies on Netflix
Spain isn't the only country to produce movies you could watch to improve your Spanish.
In fact, if you want to learn the dialect of a Hispanic region that is not Spain, it's more helpful to check out what movies were produced in that region.
Obviously, I wouldn't tell you all this and then run away without helping you get started.
You might have already watched some Latin American [telenovelas]( https://www.fluentin3months.com/telenovelas/): they're a popular feature of Latin American television. But it would be unfair to ignore Latin American movies because they can be quite a surprise. And not all of them are as famous as Roma by Alfonso Cuaron.
These 7 Netflix movies come from Mexico and other parts of Latin America.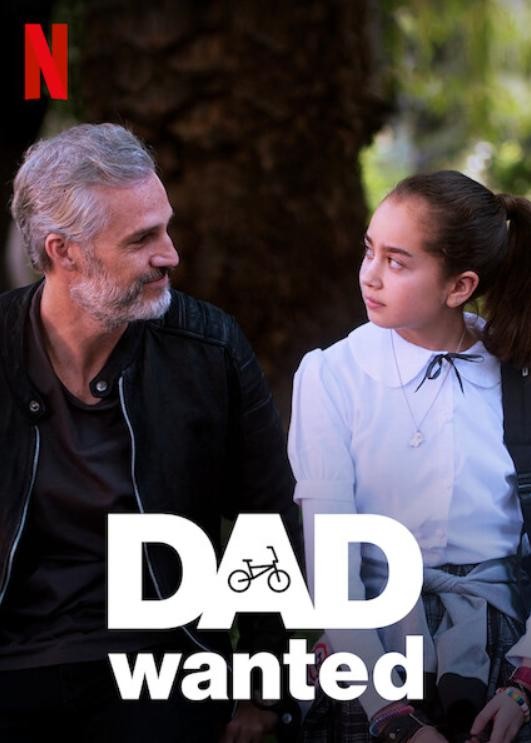 Dad Wanted – Se busca papá
Country: Mexico Released: 2020 Director: Javier Colinas Genre: Comedy
Blanca is a young girl whose passion is riding BMX. She wants to participate in a competition and could win a big prize… If only her mother hadn't forbidden her to ride. But Blanca won't give up. Because she needs to have a parent's signature to participate in the competition, she decides to cast an actor to play her father.
Se busca papá is a sweet Netflix comedy that you should watch to:
Get used to the Mexican accent.
Learn informal but not impolite Mexican Spanish.
See the bright colours of modern Mexico, especially the city of Aguascalientes as this is where the movie was filmed.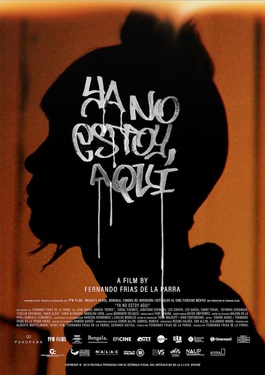 I Am No Longer Here – Ya no estoy aquí
Country: Mexico Released: 2019 Director: Fernando Frías de la Parra Genre: Drama
This Mexican movie focuses on the life of Ulises, a 17-year-old teen living in Monterrey in the 2010's. Ulises is at the head of a group of youth whose lifestyle relies on Cholo culture and slowed Colombian cumbia. After Ulises accidentally crosses a local cartel, he is forced to flee to the United States.
Ya no estoy aquí focuses more on visuals than dialogue, but it's a great Netflix pick if you're interested in:
Mexican culture from the 2000s-2010s.
A closeup on some aspects of the life of Mexican immigrants.
Listening to a very strong Mexican accent.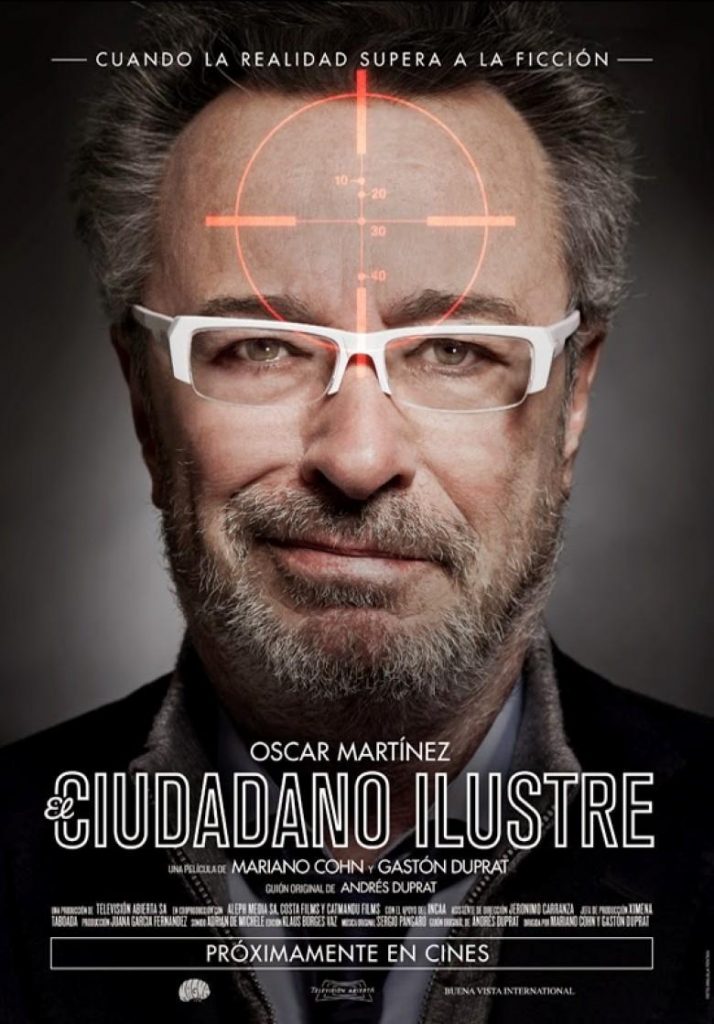 Distinguished Citizen – El ciudadano ilustre
Country: Argentina, Spain Released: 2016 Directors: Gastón Duprat and Mariano Cohn Genre: Comedy, Drama
Prize Nobel author Daniel Mantovani has come to a block in his career. He keeps refusing to attend prestigious events in his honour from all over the world. But one day he's invited to go back to his natal town in Argentina, where he hasn't been back for over 30 years. He accepts… Which means he will have to face the people he wrote about in his novels.
"Distinguished Citizen" is a great Netflix choice for many reasons, but most of all if you want to get used to:
The Argentinian accent.
A very correct Spanish.
The contrast between the Spanish and Argentinian cultures.
El Ciudadano Ilustre has a companion novel of the same name.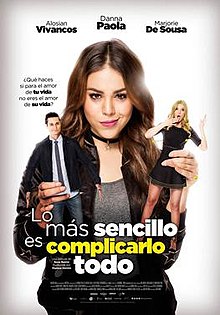 The Simplest Thing Is To Complicate Everything – Lo mejor es complicarlo todo
Country: Mexico Released: 2018 Directors: Rene Bueno Genre: Teen Comedy
In this Mexican teen comedy, we follow the end-of-school-year trip of Renata and her high school senior class. Renata has a crush on a popular television presenter, Leonardo. Leonardo also happens to be best friends with Renata's brother, and he is also part of the trip. The catch? He's coming with his fiancée.
A little warning before you add this one to your list: it's not exactly a story with a lot of depth or a good example. It has been criticised a lot for its plot and the behaviour of its characters.
But if you have watched 'Mean Girls' and 'Clueless' without fast-forwarding to the end, you can definitely watch Lo mejor es complicarlo todo.
Even though it's not a cinematic masterpiece, it is a good Netflix choice if you want to:
Get used to the Mexican accent.
Learn modern Mexican informal language.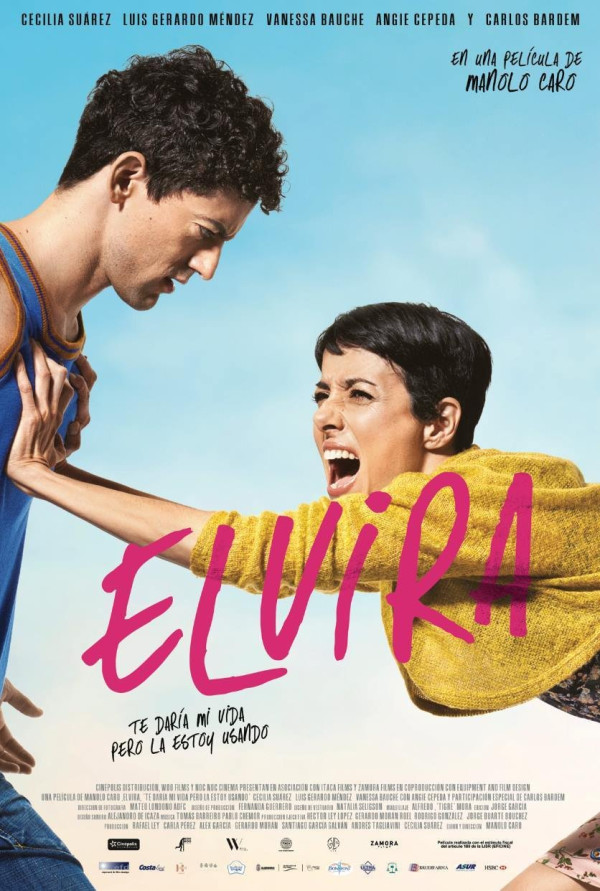 Elvira I Will Give You My Life But I'm Using It – Elvira, te daría mi vida pero la estoy usando
Country: Mexico Released: 2014 Directors: Manolo Caro Genre: Comedy, Drama
Elvira is a forty-year-old mother of two children. One night, her husband leaves the house to go to the drugstore but never returns. Elvira sets out to find him, but in the process, she discovers parts of her husband's life that she had never known of before.
Elvira, te daría mi vida pero la estoy usando is a moving choice if you want to learn more about:
Mexican culture, mostly that of a modest family in a large city.
Mexican humour.
The Mexican accent.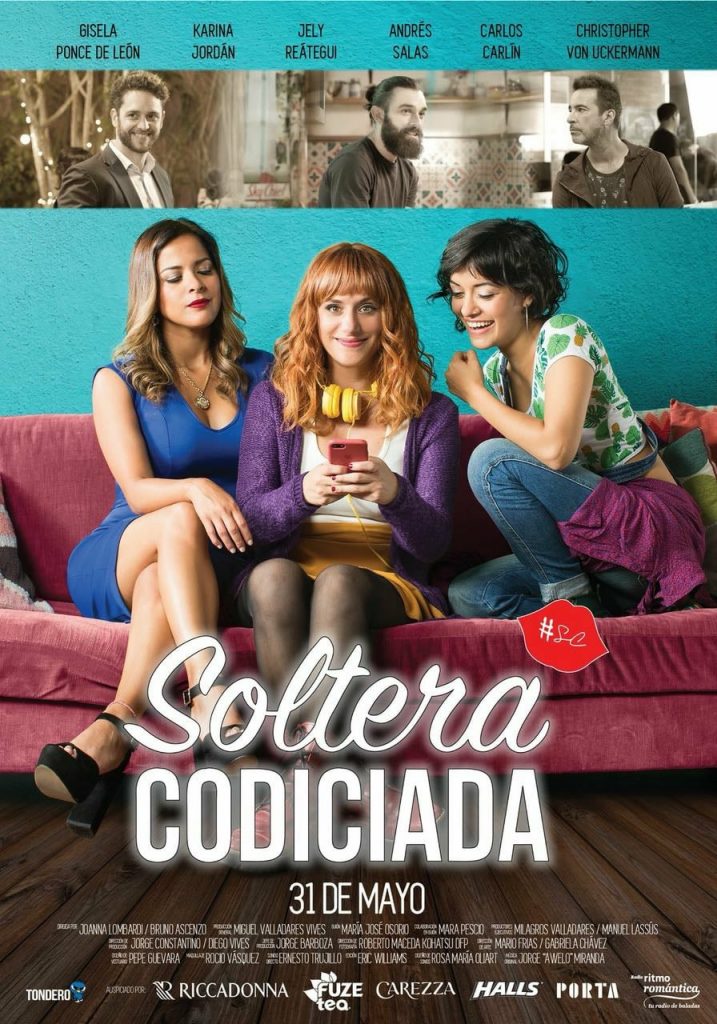 How to Get Over a Breakup – Soltera Codiciada
Country: Peru Released: 2018 Directors: Bruno Ascenzo, Joanna Lombardi Genre: Comedy
María Fé is an ad copywriter who lives in Lima, Peru. Her world crumbles when her boyfriend of six years ends their long-distance relationship. Following the advice of her friends, María Fé starts writing a blog to channel her post-breakup feelings. The project ends up being more successful than she would have thought.
"How to Get Over a Breakup" is a great Netflix choice for many reasons, but most of all if you want to work on your:
Peruana accent.
Modern informal Peruana language.
Solteras codiciadas is based on a book which is itself inspired by a blog!
Why Watch Spanish Movies on Netflix?
As you're reading this article, I assume you already have a reason for why you want to watch Spanish movies on Netflix. But in case you don't yet, let me tell you why watching Spanish movies is an excellent thing to do if you're learning Spanish.
You might want to watch the original versions in Spanish to improve your comprehension. Hearing dialogues will help you get used to the accent.
You can watch the movies with English subtitles to learn new vocabulary. You can also watch them in English with Spanish subtitles.
Or if you need a break from intensive language learning, you can watch them in your mother tongue and learn about the culture or history.
Plus, watching foreign movies shows you the world from another perspective. Movie-making techniques aren't the same in the United States as in Spain. The focus, character arcs, type of humour changes from country to country, sometimes even region to region.
In any case, you never lose.
How to Watch Spanish Netflix Movies so You Actually Learn Spanish
Here's a bit of advice to get you started. Now that you've had a look at all the movies in this post, select the ones that look the best fit for what you want to learn in Spanish.
Now separate them into categories and:
Watch the ones that seem most interesting in Spanish. It will be easier to make the effort to understand if the story interests you.
Watch the ones that focus heavily on culture in your native tongue or with subtitles.
Of course, this is based on my personal experience. You might prefer to watch all movies first in your native tongue and then re-watch them in Spanish. Or you'd rather use subtitles for all of them.
For an in-depth guide, check out our tips on learning a language by watching movies here.
You do you!
A side note before I let you go: As you've noticed throughout the article, I've let you know when a movie is based on a book.
I've recently written about how reading in Spanish can help you achieve fluency. If you want to make the most of the movie in terms of learning, you should think about reading the book as well.
First of all, you would get more insight into Spanish culture. There is simply more space in a book to talk about the setting of a story and the habits of characters.
But more importantly, you would have the chance to read the vocabulary from the movie. It's a very valuable aspect if you rely on written text to learn. You could take notes easily or make flashcards, for example.
This is one of the techniques I use to maintain fluency in the four languages I know, so I can say with confidence that it's worth the effort!
Time to Go Watch Some Spanish Films on Netflix
¡Lo tienes todo listo para ver Netflix en Español! ("You're ready to watch Netflix in Spanish!")
After all this reading, I bet you can't wait to jump on the couch and turn the TV on. And that's an excellent idea! In fact, I'm on my way to catch up with this list of Korean Movies.