10 Best Chinese Online Dictionaries
---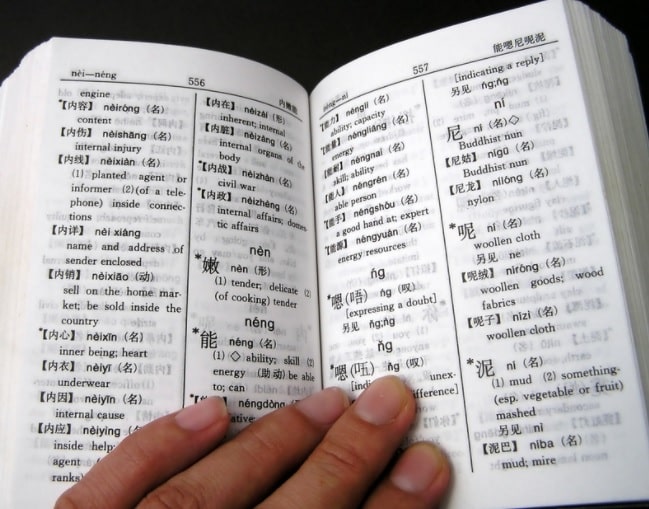 If you've read some of my articles, you already know I'm no fan of big, heavy, expensive printed dictionaries. I'm all for online and downloadable dictionaries that I can take with me on my trips because they're handy anytime and anywhere.
I even wrote a blog post on the best online dictionaries where you can find, among others, some of my Chinese dictionary recommendations.
Today I'll look deeper into how online dictionaries can help you along on your Chinese learning journey and how to pick the best Chinese dictionary for your needs.
Before we dive into the sea of online dictionaries, let me explain how and why you should have an open mind when learning Mandarin — or any language.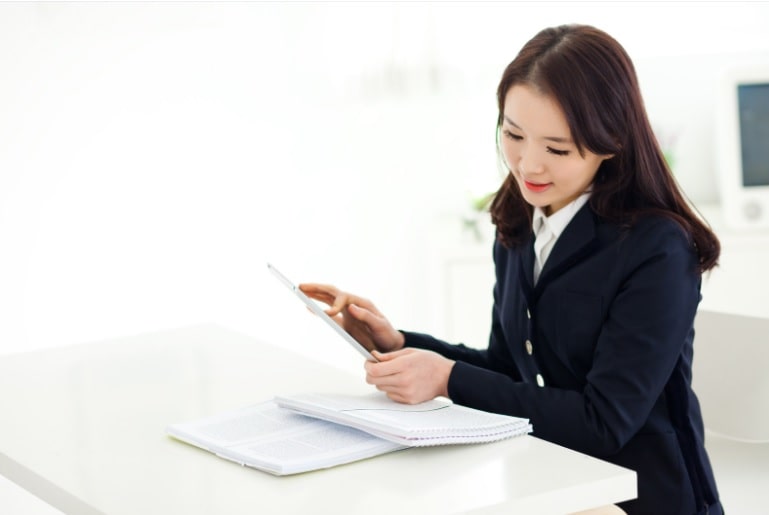 Bilingual and Monolingual Dictionaries and Google Image Search
When looking for an online dictionary, be sure you know exactly what features or content you're looking for.
And before we get into my recommendations, I'd like to point out the advantages of monolingual dictionaries when learning a foreign language.
There's a good chance that if you ask any fluent speaker of another language about bilingual dictionaries, they would encourage you to stop using them or use them as little as possible.
Now, there's something important I don't want to create any misunderstanding around! There's no doubt that any new learner needs a bilingual dictionary.
But these dictionaries can make us lazy about thinking in another language.
They let us rely on the translation which might be problematic. Why? Because many languages, including Chinese, don't offer a direct translation of words we know in English (or vice versa). I recommend you try this out. Put 慢走 (màn zǒu) into Google Translator. The translation it gives you is "walk slowly". But what you might not know is that Chinese speakers use this as an expression to say "stay safe", "have a nice journey" or "take it easy" depending on the context. And yes, it does literally mean to "walk slowly".
There aren't many online Chinese monolingual dictionaries, but I've included some helpful resources below. Most of the dictionaries in this list are a great help if you need to translate from Chinese to English or from English to Chinese.
Now, another thing that might come as a surprise is that I believe that Google Image Search is the best resource for language learning. The reason is the same as what I mentioned above: the meaning of a word might be easier to grasp when you simply look up an image for it.
For example, 山寨 (shānzhài) is not a "mountain village", but fake cheap goods replicating more expensive brands. "Copycat" is a translation of this term in some dictionaries, but if you look it up and see an image, you'll get a clear idea of the true meaning straight away. Plus, images help you create memorable associations so you don't forget the words you're learning and looking up.
Now with this in mind, let's have a look at some of the best Chinese online dictionaries.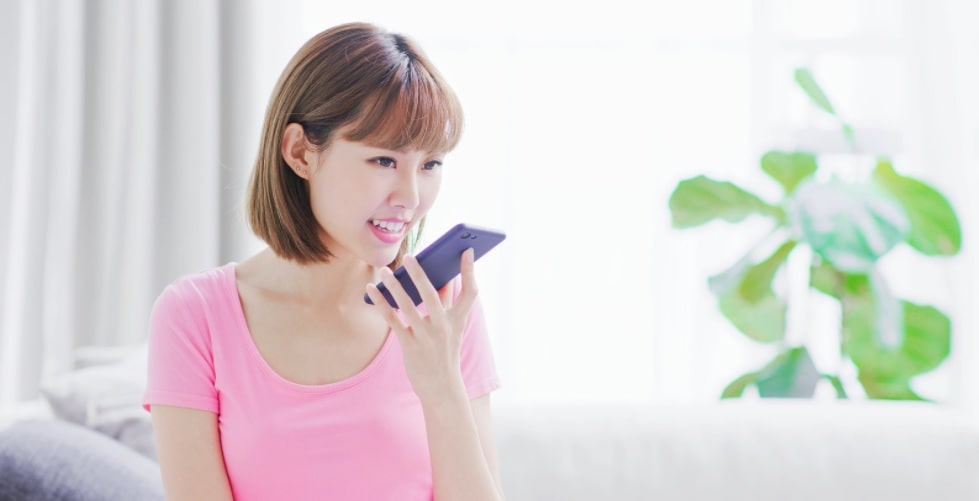 Pleco is a smartphone app that translates from Mandarin to English and vice versa. Chinese is priority, which means your options with the Chinese language are more diverse. If you search for an English word, it will come up only as a part of the translations alongside various Chinese words.
Once you download Pleco on your phone, you have the option to use it to almost its full extent within the free version. You'll get translation to English, including characters and pinyin, handwriting option and audio. With the audio option, you can record yourself saying a word you want translated. But if you'd like to hear the native pronunciation of a word, each word in the dictionary can be read to you by a native speaker.
Other features, including paid add-ons, are: OCR (optical character recognizer), flashcards, document reader, and a variety of dictionaries, such as Hanyu Da Cidian or Cheng & Tsui English-Chinese Lexicon of Business Terms.
LINE Dictionary, formerly Nciku and currently under NAVER Corp., is a nice, simple dictionary translating from English to Mandarin and vice versa, while also offering additional features for free.
As you look up a word's translation, LINE offers a number of example sentences, too. This is helpful for understanding how native speakers use words in different contexts.
This dictionary also includes short conversations between native speakers. Each conversation has audio, as well as clickable related characters that will lead you towards a more advanced learning journey.
It goes without saying that LINE dictionary also has a handwriting option and that the translation includes characters, pinyin and English.
If you don't like to learn a language word by word, but rather see them as a part of sentences and conversations or in context, with thousands of example phrases, LINE will be your best friend.
You can use this Chinese dictionary online or download their app on your smartphone.
The free version of this dictionary for your smartphone is similar to the free version of Pleco. If you want a more advanced version of the app, Hanping has paid options, too. For your everyday translation needs, the free version is enough.
Hanping dictionary is the HSK test helper as it contains thousands of HSK words. You'll also like its voice recorder. It can help you translate either English or Chinese words. And its camera scan function translates horizontal and vertical texts.
This smartphone dictionary has a couple of special features that separate it from other similar dictionaries. In addition to having a regular dictionary (HSK), it also includes a conversational dictionary. And you might find yourself pleasantly surprised to discover that the developers included an idiom dictionary as well. If you're looking for a different way to learn characters, Hanping also has a character lookup feature based on the number of strokes.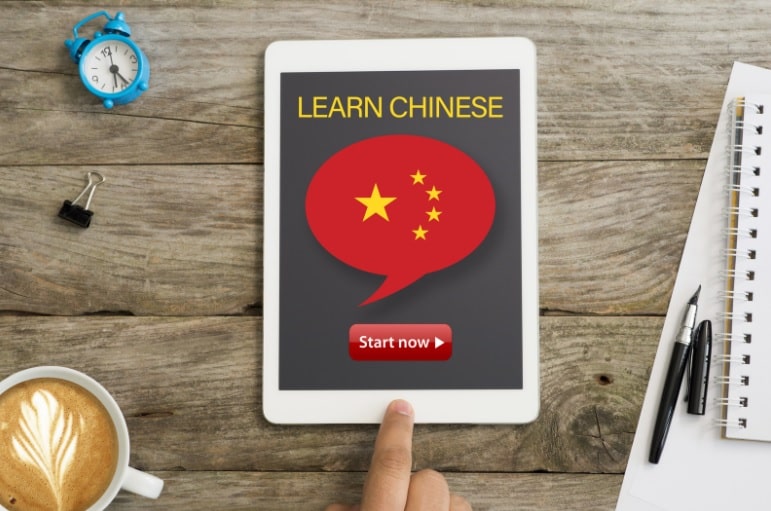 This is another simple Chinese dictionary. You'll love MDBG if you like straightforward, neat and easy-to-navigate dictionaries.
MDBG lets you create your vocabulary list, look up translations either from Chinese to English or vice versa by using characters, pinyin and English words. And, it also includes what is a necessity with a character language like Chinese, a handwriting option.
This dictionary is simple-looking and might seem like it only has basic functions But you can make your language learning journey a bit more interesting by subscribing to get 10 new words a day. You can also test your knowledge with the MDBG quiz that will help you prepare for the HSK.
Suitable for computer and smartphone use, this dictionary catches your attention straight away with the statement on their landing page claiming this dictionary covers 55 other dictionaries, including Oxford Dictionary and Collins COBUILD Advanced Learner's Dictionary.
Once you type an English word or a Chinese character, the main page suggests words you might be looking for. Then it will take you to a translation of your chosen character, including a voice recording of the correct pronunciation.
Something that's sspecially helpful if you're not sure about the right use of a word, are the example sentences you'll find included below each entry. Also, you can scroll down to find words that contain your target character (or word).
Need a text in Chinese translated? Then upload your Excel or Word document to Iciba and after registering, you can get this, too. Iciba also offers additional services, such as a translation (by a human translator), different programs and lessons.
For a quick search and translation of words, the main function will do.
Youdao isn't only a dictionary, it's also a search engine that lets you explore images, web pages, music, etc.
The Youdao dictionary is suitable for desktop, smartphone, and it works as an offline dictionary, too. It offers translations between Chinese and English, but also Japanese, Korean and French. It contains millions of words and example sentences, using well-known dictionaries, such as The 21st Century Unabridged English-Chinese Dictionary.
The handwriting function will make your life easier if you don't want to type (or don't have a Chinese keyboard). Similarly to the previous online/app Chinese dictionaries, Youdao also lets you scan a text and then translates it word by word.
Youdao is a Chinese website, so most of its features (such as Youdao Classroom or Native Pronunciations) are targeted at Chinese speakers who are learning English. But try it out to translate your text or to practice your Chinese by exploring it as an authentic Chinese website and search engine.
Enter your Chinese character, search by radical or pinyin and you'll get an explanation in Chinese plus many translations, including example phrases.
On top of that, each word is broken down into characters and their meanings. This dictionary really goes into depth when it comes to translating and analyzing characters. Beneath the translation, more words and phrases are available, if you want to explore where else the characters are used.
The 5156edu dictionary is suitable (and great) for single characters and words translation, rather than whole sentences. If you need a document or whole text/sentence translation, look for a different online dictionary.
Simple, intuitive online Chinese dictionary. Depending on your translation needs, you can choose to type (or copy and paste) your Chinese character, handwrite it with this dictionary's writing tool, type pinyin or an English word. Another option is to look up characters by radicals or its components.
Why do I say it's intuitive? Because all of this is within one window, in English and with an explanation on how to go about it underneath. Easy! Well, who has time to deal with all the extra on other websites when all you need is just a translation, anyway?
But that's not all. Because Yellow Bridge can help you with more than just its dictionary. If you want to learn and practice Chinese, try its flashcards, animated stroke order of characters tool or memory games. Yellow Bridge is also a good place to learn a bit about Chinese culture and its literature, mysticism, and other things.
Ximizi Tongyici Cidian is kind of like a Chinese Thesaurus. 同义词 (tóngyìcí) means "a synonym", so it's a different sort of Chinese dictionary. It will certainly be of help if you want to broaden your Chinese vocabulary.
In addition to its suggested lists of synonyms (and antonyms, too), you can also search for your own word and its synonyms. Not only will you get words with similar and opposite meanings, but Ximizi is also a website that you can spend quite some time browsing entertaining content.
So after you've found the synonyms you need, don't close this website just yet. Go explore its poems, quizzes and other content. Or even use its free tools to convert Chinese traditional characters into simplified characters, characters to pinyin or Chinese yuan to other currencies.
Wikipedia as an online dictionary — what? Yes, Wikipedia is often used as a tool and dictionary for many translators because its content is available in over 200 languages.
If you need a quick translation of a Chinese word, you can start by copying it into your preferred search engine, and most likely, its Wikipedia page will come up (with immediate English translation). You can also do this the other way around. Open the Wiki page for your target word or phrase and then look over at the left side. Scroll down until you find Chinese and there it is. You can read all about it in Mandarin.
Not only will this free encyclopedia translate your word or a phrase, but it will also broaden your vocabulary if you read the whole text that accompanies it.