Learning a New Language: Secrets of Language Learning Pros
---
What's the best way to learn a new language?
A really good way to approach language hacking is to look at how other people learn – especially how successful language learners pick up a new language and approach the challenges of language learning.
By modelling how other people learn languages, you can recreate excellence.
Where can you get your language learning models?
Fluent in 3 Months is run by a team of dedicated language learners from all around the world.
Back in 2015, I asked some of my team to share their biggest struggles in language learning, and the strategies they use to overcome these struggles. These people are language learning pros, and yet, (as you'll see), they are all incredibly different people who have their own struggles.
They shared with raw and intense honesty, so you can see what goes on inside the mind of people who've successfully learned several languages.
Here's what they said.
Team Member: Kittichai – The Duke
Native country and language: Thai, Thailand
Languages You Speak?
Thai – my native language
English – level C1
Japanese should be around level N4 (based on the Japanese Language Proficiency Test: JLPT).
Although I can understand Lao conversationally, I can't read or write Lao.
Current location: Ubon Ratchathani, Thailand
How old were you when you learned your first non-native language?
This is a really hard question to me actually. I probably learned English when I was very young. Even though we studied in the same class, I progressed further than all of my friends. 90% of my friends got to level B1 in English, and my parents do not understand English at all.
Why do you think you've been able to successfully learn new languages?
For English, I think it's because of video games. I grew up with video games, which were all in English. When I was at around Grade 4 equivalent, I knew all the English swear words, thanks to the game "Grand Theft Auto". I told all my friends about it. We couldn't stop swearing in English. We felt so smart back at the time.
I also have a very good father and a really good teacher. My father, even though he doesn't speak English, realized this skill would be important when I grew up. So, he moved me from a school in a rural area to a private school where I could learn with American and British teachers. However, the school tuition was very expensive, and my parents aren't rich… that might be one of reasons I tried my best to study hard (typical Asian, huh xD)
My father moved me from that private school to a public school at Grade 7, and I met a really good teacher there. She saw potential in me and took me to Spelling Bee competitions where I had the opportunity to be in the National Spelling Bee 3 years straight, from Grade 9 to 11. Even though I never won the competition (the best I had in the National stage was runner-up), it makes me realize that it's always better to leave your comfort zone.
Sometimes, I think my life is a bit lucky that I had the opportunities to do these things. If I had turned them down, none of these things would have happened, including writing the words you're reading now.
What are your biggest problems in language learning? (and how do you solve them?)
Self-study for me is not an easy thing. It's hard to know where to start and where to go next. Even though there are a lot of resources and communities where people will help correct you when you're wrong (like Lang8, HelloTalk), it's still hard. I get demotivated when life gets in the way.
At one time, I think I had depression which cost me my motivation. I'm also a bit of a workaholic sometimes, and I didn't want to do anything but work (with my amazing team at Fluent in 3 Months), and for a few months I just stopped learning Japanese. But now I'm feeling good 🙂
At first when I got lost, I found a Japanese teacher and tried speaking nothing but Japanese for an hour. You'll lack a lot of vocabulary when you try to speak a language for the first time, but don't be afraid! When the class is over, it feels really good. This helps me feel motivated to go on.
What would you tell someone struggling with the same problems?
If you're struggling, just know you're not the only one who has felt this way. There may be a time when you don't want to do something anymore (trust me I understand that feeling). Try taking a break from learning and come back later.
But if the problem is laziness, I think it's a good idea to make a plan and stick to it. Forcing yourself to write a diary in your foreign language is a good trick.
What do you think your weak points are as a language learner?
I get bored easily, and no friends are learning Japanese with me right now. Have you ever heard the quote, "If you want to go fast, go alone. If you want to go far, go together"? There are no 'real-life' friends studying the same language as me at the moment.
I think I might need to learn with a friend who can understand my struggles and tell me everything is going to be all right.
What would you say to the person who feels like learning a new language is a crazy dream that's just not possible for them?
A crazy dream? Maybe. Maybe not. You will never know until you have tried your best. So, if you are still wondering whether it's a crazy dream or not, start now! There are people learning languages even though they're working 40+ hours per week (spoiler alert: one of them is Benny). What's your excuse?
Here's a kick from Karen Lamb: "A year from now you may wish you had started today."
Team Member: Joseph – Researcher
Native language and country: English, U.S.A.
Languages you speak?
Chinese (Mandarin) at about a C1 level
Spanish at about a C1 level
Portuguese at around B1 or B2.
Current location: Beijing
How old were you when you learned your first non-native language?
I started learning Chinese at 18 when I first went to college. I took classes for two years in the USA before studying abroad for a year in Beijing.
By the end of the year I was pretty comfortable in Chinese, and I started to learn Spanish – partially in classes, partially on my own.
Studyspanish.com/verbs was a lifesaver, as was listening to the Democracy Now! podcast, first in English, then in Spanish.
After my Spanish got comfortable, I wanted to go to Brazil for a summer, so I decided Portuguese would be my first self-taught language. I was nervous about doing it by myself, but I also knew that the similarity between Portuguese and Spanish would make it a relatively easy task. I didn't hire any teachers or sign up for any classes for Portuguese. I just searched iTunes and Google for Portuguese podcasts. Semantica Portuguese was really useful, as was Brazilian Pod Class, but Ta Falado – Brazilian Portuguese Pronunciation for Speakers of Spanish was probably the most useful for me. Most evenings I worked through a few pages of Teach Yourself Brazilian Portuguese, and once a week I joined a language exchange group at a local cafe. I also used sites like italki to connect with Brazilians, but I was always too nervous to do an audio call or a video call, so I just ended up chatting with them via text.
The only money that I spent to learn Portuguese was the money I spent each week on a soda or a tea at our weekly language exchanges. By the time I got a plane ticket to Sao Paulo, I was already conversational in Portuguese, having never taken a class, having never had a teacher, and having never set foot in a Portuguese speaking country.
Why do you think you've been able to successfully learn new languages?
Anki is a big reason for my success. "Never forget anything ever again" should be the catchphrase for Anki.
Aside from that, I've never hesitated to search online for additional resources. When I started learning Portuguese I searched Google for blogs, podcasts, lesson plans, and whatever other resources I could find. I looked through online forums (like wordreference.com) to see what resources other people recommended.
I read articles and blog posts reviewing different learning materials, I subscribed to several blogs about Brazil, and I subscribed to a bunch of Brazilian Youtube channels (Parafernalha and Porta dos Fundos are both well-known in Brazil, but I also found the cooking show Receitas de Minuto). I tried the first one or two lessons of about a dozen different courses/programs, and kept eliminating things I didn't enjoy. I finally narrowed it down to two different podcasts, a video series, and a Teach Yourself book. And I tried to populate my life with all of that target-language content.
What are your biggest problems in language learning? (and how do you solve them?)
Setting aside the time and finding the motivation at the end of a work day. I'm often mentally exhausted by the time I get done with my office job, and I'd much rather zone out in front of Netflix than open up a grammar book.
I conquer this by making micro-commitments. For example, I read a single page of a language textbook, or set a timer for five minutes and go through a lesson until the timer goes off. I also love using target-language movies and TV shows as a way of zoning out in my target language. This kind of a passive activity requires a lot less motivation than an active activity.
What would you tell someone struggling with the same problems?
I highly recommend micro-commitments and zoning out in your target language. Committing for five minutes is a lot easier than committing for thirty minutes, and after five minutes I often find myself thinking "this isn't so bad, just another five minutes."
And if I am going to go home and watch re-runs of How I Met Your Mother, I might as well watch Cómo Conocí a Vuestra Madre. If I am going to watch Jurassic Park, why not find a version in Spanish or Chinese? I can find the name of it in a foreign language by going to Wikipedia, then I'll search Google for that.
What do you think your weak points are as a language learner?
I do a lot of solitary things, to the exclusion of active practice with other people. I love my flash cards, I love listening to podcasts, and I enjoy watching TV shows and movies in my target languages. Those are all fine and dandy, but I tend not to pursue opportunities for conversation with native speakers, which is a habit I need to change if I am going to continue to improve my language skills.
More recently, I've also had trouble committing time. I can put in a little bit here and there for simple language maintenance, but the effort required for actually increasing my skill and fluency in a language is effort I haven't been exerting. I tend to spend my time instead reading blogs or browsing Reddit, which is not terribly productive or useful for me and my goals.
What would you say to the person who feels like learning a new language is a crazy dream that's just not possible for them?
I would say it is just like learning any other skill.
When you see someone doing amazing things, rather than thinking "they are so skilled," I try to think "they must have worked really hard over the course of many hours to gain these skills."
Eddie Vedder wasn't an awesome guitar player right from the moment he touched an instrument, and Michael Jordan didn't come out of the womb with awesome basketball skills. They put in countless hours of practice.
If I practice guitar for the same number of hours as Eddie Vedder did, I probably won't become a superstar, but I almost assuredly would become a very good guitar player. If you want a skill in any particular field (music, sports, mathematics, language), you just have to put in the hours of practice to gain that level of skill. 10,000 hours gets tossed around as some sort of mythical number, but if you can manage to spend a mere 400 hours on French or German or Italian, you should be pretty comfortable in that language.
Team Member: Joe – Language Encourager

Native country and language: English, U.S.A.
Languages you speak?
Mongolian: Advanced, C1.
Heavy emphasis on colloquial conversation.
Mandarin: Advanced, C1.
This is my academic baby. I got into Mandarin because of some intense cultural tensions between Mongolians and Chinese I experienced in Mongolia. What can I say, I'm attracted to confrontation like Van Damme. I studied Mandarin in college, lived in Taiwan for 3 months, and Nanjing/Beijing for a year. I did an internship with a commodities trading company in Beijing all in Mandarin, and it was pretty dang cool, if not incredibly random. What are commodities, right?
French: Intermediate, B2.
This has been my grand experiment in language acquisition. I started "learning" French in 2009 when I met a Swiss woman with an oh-so-sexy french accent, so I married her. My experiment is to see how much French I can learn passively, as if I'm learning like a child. I've literally spent less than 5 hours studying French. And you know what? After 6 years of listening to my wife and in-laws a ton and watching an obscene amount of futbol, my French is pretty good. But my spelling sucks, haha.
Danish: Beginner, A2.
I listened to a LOT of Danish radio, music, tv, and office conversation, and when it no longer sounded like jibberish and I could distinguish individual words, I took off like a horse at the tracks to boost my vocab. It's been an interesting take on language acquisition. And I constantly feel like I'm learning old viking parlance.
Current location: Utah
How old were you when you learned your first non-native language?
I was 19 when I first learned Mongolian. I've logged the most time conversing with natives in Mongolian – somewhere between 9,000 and 10,000 hours. I was 23 when I started learning Mandarin.
Why do you think you've been able to successfully learn new languages?
Because I've been "unsuccessful" long enough while pushing through all the discouragement and lack of finesse in expressing myself. I made enough mistakes that I was able to learn from them. I basically faked fluency long enough to trick everyone into believing ;). Stubbornness and grit baby.
What are your biggest problems in language learning? (and how do you solve them?)
Problem #1: Staying in the groove is my biggest challenge. I love the thrill of the hunt, finding rare and obscure resources on sketchy websites, and hoarding the free goodies the internet has to offer. I start with the best of intentions, but then I get sidetracked and don't stay in the game long enough to make it a lasting habit.
I think about it like trying to walk a straight line. I know I'm going to deviate many times, so my goal isn't necessarily to walk a perfect line – my goal is to cross that line as often as possible, to jump back in the groove as often as possible. If I can reboot my efforts again and again, I will eventually get to fluency, period. It's the day I stop trying to cross that line that I've failed.. Small victories baby.
Problem #2: I romanticize language learning a little too much. I love the idea of speaking Japanese like a samurai, of speaking Russian like a James Bond villain, or listening to Sigur Ros and watching The Secret Life of Walter Mitty to get snippets of Icelandic.
But when it comes to actually learning those languages… I guess you could say I sometimes love the idea more than the reality of learning a language. It's like how watching the NBA makes me feel in shape, or how playing Risk makes me feel like Winston freakin' Churchill. It's just not the same as the real deal.
This isn't necessarily a bad thing. It becomes less helpful when you're not also taking substantial measures. For me, the mystical, exotic feeling of Man, it'd be soooooo sweet if I spoke Turkish, while daydreaming about kebabs and shawarma (guilty as charged), is actually a GREAT motivator. But it's just a catalyst. It can't take me beyond the "honeymoon" phase of language learning. SO! I do the equivalent of a muscle-milk-laced steroid smoothie marinated in the testosterone of an oxen: I inject culture and human connection into my studies. When I bring living, breathing people into the equation, it takes it to a whole 'nuther level of motivation and sustainability.
Problem #3: In Mongolia, I was surrounded by Mongolian 24/7. No one spoke English around me, so my environment compelled me to learn fast to survive, let alone do my work.
Living in Denmark, however… dang man, everybody speaks amazing English! I was blown away. I realized how much my environment plays into my language learning.
Take the 75 year-old man I rented my apartment from in rural Denmark. I asked him how many kids he had, he paused for a moment, then quipped "None that I know of!" Making jokes is among the highest of linguistic difficulty because it's not just a function of language, but an expression of your true character in a language.
Compared to people in Denmark, I felt like Robin Williams in Mrs. Doubtfire. "I…am…job…" Being in an environment where I didn't need the language to get by made it tough on my motivation, since I knew I had this amazing safety net.
As soon as I realized I was demotivated because I didn't need Danish to survive in the country, I started getting into Danish culture, music, food, blogs, film, and Viggo Mortensen a lot more. I tried to use the language as a golden key to unlock their cultural secrets, rather than just as a blunt force tool to do something like a linguistic caveman in order to eat.
What do you think your weak points are as a language learner?
Weak ankles, and European cheeses are easily my weak points.
With languages, while I'm great at accents, man do I suck at reading. I spend the most effort trying to read fiction in my target languages. I want to evoke that emotion you get when totally immersed in a fictional world, when you're loving the characters and plot line. Doing this in a foreign language for me is like shoving bamboo shoots under my fingernails. I have yet to achieve this, but I'm still chippin' away at it.
What would you tell someone who is struggling with language learning?
Take a deep look inside.
This isn't some zen, Power of Attraction BS. Language learning is one big exercise that teaches you about yourself and your limitations. It teaches you how you learn, and what drives you in life. There are HUGE life lessons you can gain from your language studies if you take a step back and really look at what you're doing.
How do you allocate your time and resources? It gives you clear insight into what you value in life. If you don't make the time for languages, then you don't really care about languages. You might, like me, love the idea of learning languages, but if you're not allocating your time/resources to it… then it's like letting your puppy die because you're not feeding it, shame on you!
Team Member: Adam – Researcher

Native language and country: English, Canada Languages you speak?
Spanish – I self studied for about a year, then took low/high intermediate classes back to back, at which point I had my highest fluency. I'd say B2, as I'm not sure if I would have passed a C1 test.
ASL – A2.
French – I would say I'm an A1.5. I can only speak very basic French, but I understand a decent amount.
Japanese – A1. I hope to learn more, more so for fun than for practical use. Then again, I learned Spanish for fun, but liked it so much I sought out practical uses.
I've also dabbled in German/Dutch but know very little of either.
Current Location: Ontario
How old were you when you learned your first non-native language?
When I was 14, I took mandatory French in high school in Ontario. But I didn't enjoy it, it was forced and had no daily life application.
At 28, I started studying Spanish of my own volition. Then at 30, I started learning American Sign Language, Japanese,and revisited French (but still didn't enjoy it as much).
Why do you think you've been able to successfully learn new languages?
I can be an obsessive nerd :p. When I get interested in something, I have super-human focus. I've always been enthusiastic about learning, and I'm a good self-directed learner. Fun fact: the more things you teach yourself, the better you get at teaching yourself new things.
This is why so many polyglots say learning the first language is the hardest. It's because you get better at the learning process, you develop strategies based on knowing what works for you, and it makes you better the next time.
I also happen to have some natural strengths that certainly help. I have incredible memory for large amounts of data (like vocabulary), and naturally solid pattern recognition (which helps with cognates, verb conjugations, and grammar structures).
Fun fact #2: When I was younger, I memorized absurd amounts of hockey stats without necessarily meaning to. Since I love learning new things and solving puzzles, I'm passionate about proving to myself that I can learn new languages on my own (which also means digging up the best resources to learn with, and figuring out my own personal best learning style).
I also think being willing (and able!) to get up before sunrise (and without coffee because I'm a freak of nature) and spend an hour or two practicing while everyone else is snoring away doesn't hurt.
What are your biggest problems in language learning? (and how do you solve them?)
Problem #1: Finding time to practice. I've always had a full time day job, and lots of hobbies and side projects. Learning a language takes focus and dedication, so you really have to want it, more than you want to play xbox, or pick up your guitar, or watch documentaries on youtube.
Luckily, I'm a morning person, and I find it pretty easy to get up early, practice for an hour or two, stop for breakfast, then go to my day job. I rarely have the energy or motivation after work… maybe that is why I've never had a great social life!
Problem #2: Keeping up the motivation to practice when things start to feel stale.
Helping others helps me. I like to go on reddit, post questions, read threads, and comment on things I've dealt with myself. If you try to learn in isolation, you'll still learn, but much less than through interaction. Always use a variety of tools and learning aids – always! Admittedly, when I find ones I like, I tend to rely on them heavily, but I always have at least 3 or 4 things going.
Ideally, I have something to read (such as lingualy), something to write (such as lang-8), something to watch/listen to (destinos, extra! for Spanish), and something to make me speak (in-person classes, converting my internal monologue). If you only use one tool, it will get stale and boring fast, and you're much more likely to quit. It won't always be fun to practice, but it shouldn't always be boring.
Problem #3: Pushing myself to practice with real-life people, in the flesh. I managed to get to a low-intermediate level in Spanish on my own, but I wanted to travel and speak for real, and I knew I wasn't good enough yet.
I took a class ahead of my travel plans (which haven't actually happened, yet!). The formalized structure, weekly homework, and real-world examples I could use to converse with other people about made a huge difference, in a short time. At the end of the 2 classes I took, I felt confident that I could step off the plane and hablo con los nativos baby!
What would you tell someone struggling with the same problem(s)?
Regular practice can make up for a lot of other things. It really is true that 10 minutes a day every day is better than 2 hours once a week.
If you find yourself saying "oh I'll do it tomorrow", that's your warning signal to stop what you're doing, and do it right then. That mindset quickly snowballs, and the next thing you know it's been a week and you haven't practiced at all. Now you have to refresh before you can progress! (like me and my piano practicing). Just get it out of the way.
A wise person on our team once said – just set a timer for 5 minutes, start practicing, and don't stop until the timer goes off. Then you can either keep going, or not, but at least you've done it. Often you'll be willing to keep going once you've started!
If things are getting stale, explore for new materials. Maybe you'll stumble on something new that will renew your interest. If you can't reliably keep yourself motivated, get yourself an accountability buddy, or find a friend who is trying to accomplish their own goal. Find a fair way to keep each other accountable and you'll both benefit. Some people put their money where their mouth is, but that's why I emphasize "fair"!
What do you think your weak points are as a language learner?
Sometimes a strength can also be a weakness. The fact that I get obsessed with things and quickly learn everything about them is balanced by the fact that I also lose interest (or get bored) equally quickly.
It's the excitement of learning something new vs. the tedium of going through the motions on something overly familiar. My interest can last anywhere from a few days to a few months. I can somewhat get away with it because I retain a solid base even after I stop practicing, so brushing up doesn't take much effort, but that's a bad habit and I know it. It's being the smart kid who doesn't have to study, and then getting a B- on a test when you could have gotten an A. Sometimes having natural strengths means you get lazy and don't address your bad habits. Eventually, that catches up with you.
I also have a mindset of "if I can't be really good right away, I don't want to bother at all". Two examples: when I went to practice meetups, I didn't want to speak until I could make a fully formed sentence in my head. I didn't want to do "Tarzan" speak, because I hated sounding dumb. But as a result, I barely spoke, and I frustrated other people because they had to wait several minutes for me to think.
I also don't do very well without structure. If I hadn't been able to get up each morning and practice before breakfast and work, and only practiced "when I could after work", I would not have gotten nearly as far as I did.
What would you say to the person who feels like learning a new language is a crazy dream that's just not possible for them?
Honestly, almost everyone feels that way, and yet, there are many, many people who still learn new things every day, young and old. I could cite dozens of inspirational quotes here, but just know that there are communities out there who want to help and who want to see you succeed (Fluent in 3 Months is one of them!). Tap into that, and maybe one day you can turn around and help the next person coming up behind you.
Team Member: Bálint – Site Manager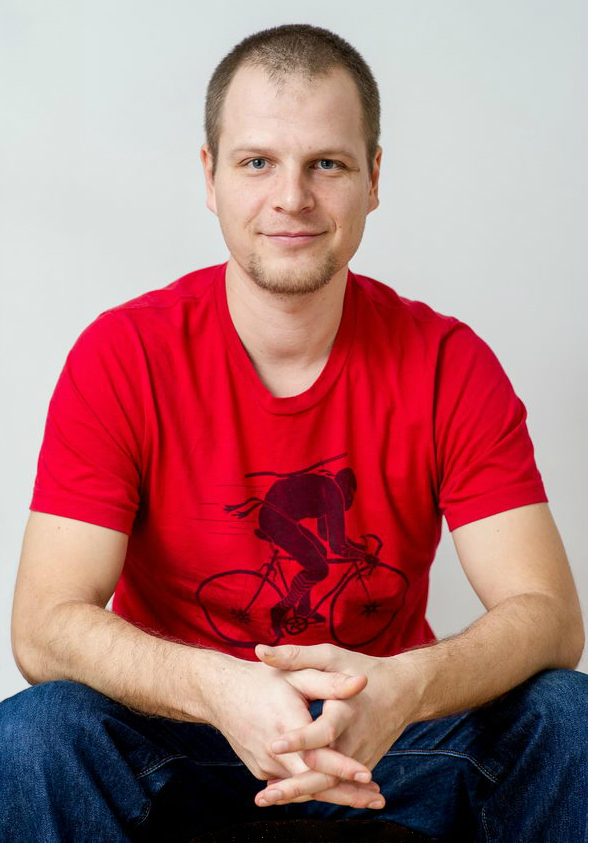 Native language and country: Hungarian, Hungary
Languages you speak?
My native is Hungarian, I speak it fairly well. 🙂
I speak C2+ English
I speak C1 German
My Spanish is rusty as hell, but it would be about A2-B1-ish
At the moment I'm learning Chinese, so it's about A1
Current location: Budapest
How old were you when you learned your first non-native language?
I was forced to learn German when I was 10, but I resisted very well, and I learned zilch. Then I started learning English at 15. Because of a great teacher, I was very enthusiastic and learned fast. When I was 26 I started Spanish and got to a decent level (B1-B2) in a year.
Why do you think you've been able to successfully learn new languages?
Because I'm stubborn and I want to suck less at the things I do. I like to keep at things. And because I'm a long-time freelancer, I learned to manage my time and energy well. I bring this into language learning, and it helps a lot to stay on track.
What are your biggest problems in language learning? (and how do you solve them?)
Problem #1: As an introvert, I have a hard time reaching out to new people and talking to them.
Even though I know that language learning and language practising are two different things, it's hard to step out of my comfort zone and jump into conversations with strangers. I have relatively few very close friends, so it's not easy to "make new friends" in the traditional sense. It happens and has happened, but I'm not like other extroverted people who can go out into town and make new friends at will.
I put a LOT of effort into finding people whom I can associate with deeply. I "test the waters" by engaging in small talk and sending short emails to potential language exchange partners (who later can become friends). I look carefully at how, when, and in what manner they respond. That tells a lot about a person. I focus on the handful whom I immediately feel a connection. Basically I use my gut feeling and am very selective. This has panned out well and I now have a few true friends in other languages whom I can connect with on a personal level, not just because we speak the same language. This was crucial for me to realize.
Problem #2: Consuming media while still at the sucky stages. Everyone knows that you should "listen to your target language music" and "watch videos in your target language" and "listen to radio in your target language"… but it's hard for me to keep my interest up when I have no idea what's going on (usually level until B1-B2, and even after that).
Sometimes brute force helps, but not always. Nowadays I can't force myself listening to radio hours on end if it doesn't interest me, or I can't comprehend. Watching movies and series that I've already seen in English helps a lot.
What would you tell someone struggling with the same problems?
Booze up. 😀 (I know Benny would not agree with me on this).
What do you think your weak points are as a language learner?
Going all in all the time, but I'm recovering :).
I have burned myself out more than I care to admit. As I said, I don't let new people into my life that easily, and it sucks when it comes to language learning, so I really need to put myself on the ball here.
What would you say to the person who feels like learning a new language is a crazy dream that's just not possible for them?
It may be just me, but I'm tired of always saying (and hearing) "you can do it", "just trust yourself", "a lot of people have done it", blah blah blah. I know it's not the most popular answer, but my take aligns with Mr. Henry Ford's: "Whether you think you can, or you think you can't — you're right."
Use that info as you like, start doing it, and see how you fare. But quit bitching beforehand. 🙂
Team Member: Holly – Content Developer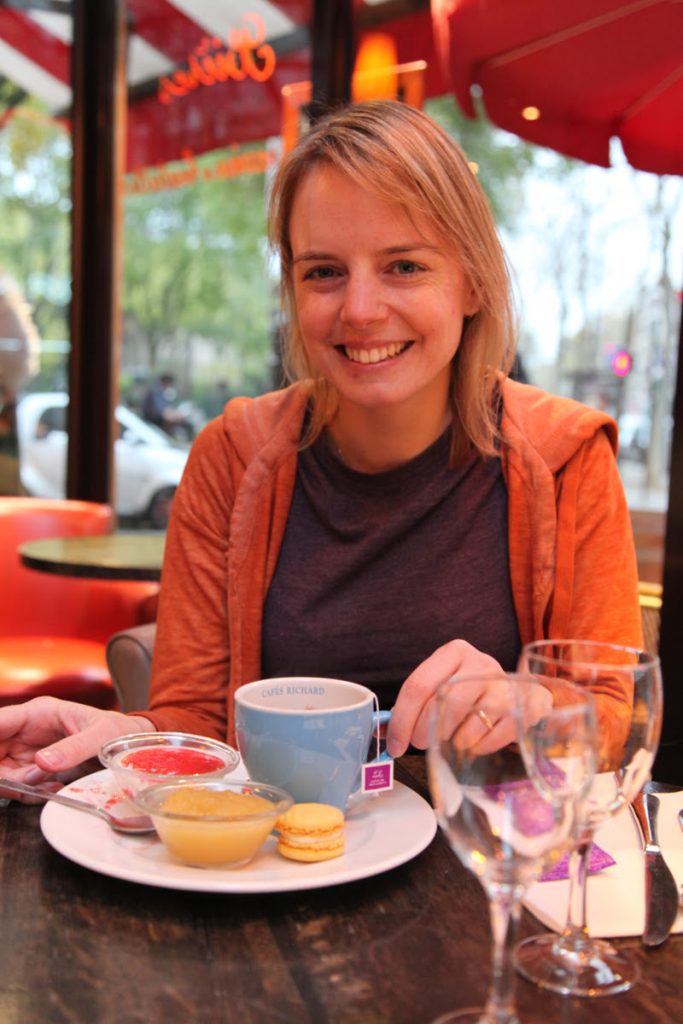 Native language and country: English, Canada
Languages you speak?
French: fluent, almost bilingual. C2 in the Common European Framework.
Thai: intermediate. My best guess is B1 in the Common European Framework.
I've also dabbled in Spanish, Russian, German and Mandarin, but don't speak any of them above an A1 level right now.
Current location: San Francisco
How old were you when you learned your first non-native language?
French: I was 8 years old when I started studying French in school in Canada. By the time I was halfway through university, I had been studying for 13 years, but couldn't even order food in a restaurant.
Even though I couldn't speak it very well, my reading comprehension was quite advanced. The language was there, inside me, but I couldn't get it out! In the past ten years, I've had more opportunities to use the language in real life, and I finally learned to express myself in a language that I knew, but just couldn't use.
Thai: When I was 19, I moved to Thailand for a university exchange program. I took Thai courses and lived with five Thai roommates. But my everyday classes were in English, and I learned just enough to get by. After moving home, I had regrets about not learning more. These regrets stewed for years until I discovered Fi3M, and I realised I could keep studying even if I was living in Canada and didn't know any Thai people. The progress I've made since restarting last year has been surprising, and very motivating. Becoming fluent in Thai is a minor obsession these days!
Why do you think you've been able to successfully learn new languages?
I definitely learned French the "hard" way: years and years of grammar charts, Bescherelles, and using Dr. and Mrs. Vandertramp to memorize exceptions.
My success with Thai is due simply to the motivation I gained from the quick progress I noticed when I got back into studying the language. I started by casually using an app called Flashcards Deluxe to memorize the 100 most common Thai vocabulary. I didn't do much else.
One day on Facebook, I was about to scroll past my Thai friend's status update as usual, but I decided to try reading it for once. And I understood it! I was giddy. I took a single lesson with a Thai teacher on italki, and when I realized I could understand her at a better level than I could when I was living in Thailand, I became hooked. Motivation is truly the key!
Now I use a variety of approaches. I have a regular conversation partner from Thailand, a 16 year old girl from the far north who badly wants to learn English (her motivation inspires me as well!). I also take regular lessons on italki, and I'm slowly ploughing my way through Harry Potter books in Thai with a fantastic dictionary app called Talking Thai.
What are your biggest problems in language learning? (and how do you solve them?)
Problem #1: Hitting the "ceiling". I get to a certain level, and it feels like that's it. This problem is ongoing, especially in French, my best foreign language.
The problem is that my French is "good enough" for every real-life situation I'm likely to encounter, so there's no urgent necessity to improve it to mastery. But even though I'm fluent, the work required to use the language is still bothersome. I can't use the language effortlessly like English. I still get nervous before speaking on the phone in French. I still have to concentrate very hard to understand a typical French movie or TV show, and it's exhausting. I like to watch movies and TV for fun, not work! (The news is definitely easier).
I've been actively trying to overcome the listening comprehension hurdle. I force myself to watch – and actively listen to – French TV even when I don't feel like "working". It's slow going, but I'm seeing measurable improvement. This is also helpful for me in particular because my husband is francophone, and when he starts laughing at something on the show, I really want to know what's so funny. I hate being left out of a joke! It motivates me to want to understand, even if I don't need to.
Problem #2: Not wanting to meet native speakers in real life. I've bailed on more meetup.com language meetups than I care to admit. Even though I can feel my speaking ability improving when I have a conversation with a native speaker, it's always a struggle to get out there and speak to them. This might say more about my personality than my language learning strategy!
First, I use italki a LOT to meet conversation partners and chat with them on my own schedule, from the comfort of my home. It's a lot easier to get on italki when it's dark and damp outside than it is to put on my shoes and drive across town.
My other strategy, counterintuitive as it sounds, was to create my own Meetup group for Thai. I'm a lot more willing to go out and meet people when I've picked the date, time and location!
What would you tell someone struggling with the same problems?
If you've hit the ceiling, whatever you do, don't give up and tell yourself that this is as good as you're going to get. I did that for far too long.
If you've plateaued in your progress, it's probably because you're becoming an advanced speaker. Way to go! Unfortunately, the more advanced you get, the slower you progress. It makes sense; when you're first learning a language, everything you learn is new. The more advanced you get, the less new material you encounter on a regular basis.
To push past this plateau, I suggest taking an aspect of the language that you're having trouble with, such as an episode of a TV show in your target language, and make a note of it. (For me, it was Modern Family on Netflix France. So many subtleties in the dialogue went right over my head when I first started watching it). Then work actively to improve this aspect of the language. After a few weeks or a few months, go back to it and see if it's as hard to understand now as it was back then. I bet it won't be! That means you're improving!
If you're like me and don't enjoy hanging out with strangers to chat in your target language, then meet people some other way. I prefer one-on-one meetings, so I chat online with language partners. I love the control I have over the situation, and I like to get to know one person well rather than a group of people not so well. Or, if there are no Meetups in your area that meet when you're free (maybe on weekends), create your own. Creating a Thai language meetup was one of the best things I've done lately to improve my Thai and make friends.
What do you think your weak points are as a language learner?
I prefer to analyse the language rather than just use it and figure it out as I go. This slows me down in Thai. I always want to know why things are the way they are.
I'm also kind of lazy. I tend to avoid exerting much effort to learn the language. I'll watch a kids' TV show in French that I understand 98% of effortlessly rather than a police drama for adults that I have to strain to understand 80% of. Not the most efficient way to improve in the language.
I struggle a lot with mnemonics, even though I know they work. I just don't want to have to sit down and invent a story to help me remember new vocabulary. That sort of imagination doesn't come easily to me, so it's a pain (see my second point about being lazy). Yet I know I'll learn Thai more quickly if I do it. It's a work in progress.
I don't like to study during the snippets of free time I have during the day. I prefer to schedule a chunk of time in advance, and only study during that time. In doing so, I'm treating language learning like it's a school course with a class schedule, rather than an ongoing process. I miss a lot of opportunities for flashcard practice in the elevator or listening to the news in the car.
What would you say to the person who feels like learning a new language is a crazy dream that's just not possible for them?
I'd say that if you're aiming for complete mastery of a new language quickly, then it is a crazy dream, and you'll be disappointed.
But can you learn how to introduce yourself in a foreign language? Can you learn how to say your job title, the activities you enjoy, your favourite foods? Sure you can! You could learn that in two days! All that learning a foreign language (or learning anything, for that matter) comes down to is tiny milestones like this. Small, incremental improvements.
But those improvements won't come without motivation. You need to find an irresistible reason to learn your target language. Right now, my motivation in Thai is that I'm hooked on witnessing my improvement in the language. Every time I use a new word or phrase correctly with my teacher or conversation partner, it's like a drug! Find whatever reason works for you, and you'll get hooked too.
Team Member: Dávid – Website Wizard

Native language and country: Hungarian, Hungary
Languages you speak?
Hungarian
English
French
Norwegian Bokmal
I'm still working on my English fluency. It's my most important language learning project at the moment. But I can't resist playing with other languages, so I'm learning french and Norwegian Bokmal through Duolingo in my spare time.
Current location: Székesfehérvár, Hungary
How old were you when you learned your first non-native language?
I started learning English when I was 10, but institutionalized (what a nice word) language education is terrible in Hungary. So if you come here, get ready for the worst 🙂
I started improving my English a few years ago when I realized that without this language I'll be a prisoner in my own country – and furthermore this is the key to many more beautiful languages.
Why do you think you've been able to successfully learn new languages?
Travelling has an important role in my life. If you want to learn about a country, you should learn about the language the people are speaking there. Every time I want to quit, I ask myself: "Do you want to stop exploring the world?" and the answer always the same: no way.
What are your biggest problems in language learning? (and how do you solve them?)
Problem #1: When I speak Hungarian, I express myself colorfully, with many details. When I start speaking a foreign language, I try to do the same unintentionally. It's just a reflex, but a very bad reflex in this case. I want to create long, interesting sentences, but I can't, so I freeze.
I need to learn to express myself simply without unnecessary detail. I LOVE simplicity, but I can't be simple in this situation. I should work on this.
Problem #2: When I start learning a language, everything is so easy and fun. I learn to say "yes" and "no" and how to greet someone. But then this honeymoon phase comes to its end. Abstract concepts and complex grammatical rules scare me, and my lizard brain says hey, just stop it. It's too complicated. This is the moment when it's easy to quit.
But I know that when I say myself: "I'll never ever understand this" or "I'll never ever use this rule spontaneously" it's just not true. Time and a little practice always makes everything much simpler. You should write this fact on your wall, and you'll never quit again.
Problem #3: I'm an ambivert, so I like to get in touch with people, but I can't do it easily like extroverts. I need time to be relaxed when I speak to another little-known person. For this reason I prefer to stay in my comfort zone instead of jumping into a conversation (despite the fact that I yearn for that conversation).
I'm still working on this, but I think stepping out of the comfort zone gradually helps. Using the easiest, slowest forms of communication like email, letters, and text chat is a great start. You gain confidence and figure out what your current limitations are.
What would you tell someone struggling with the same problems?
You need three things: persistence, patience, and a huge amount of optimism. 🙂
What do you think your weak points are as a language learner?
My weakest point is that I can't concentrate on learning a language because there are many more things I want to learn. I can't focus on one thing, because everything is so interesting! 😀
What would you say to the person who feels like learning a new language is a crazy dream that's just not possible for them?
Be optimistic and enthusiastic. Everything is going to be easier if you endure. Language learning without struggle is like a journey without adventure.
Team Member: Agne – Social Media Manager

Native language and country: Lithuanian, Lithuania
Languages you speak?
My native language is Lithuanian.
English is my first foreign language and I can pretty much say I am at the Jedi Knight level in this one (except for some grammar and writing style mistakes, but hey… even Jedi Knights are not perfect).
My Russian is currently at the B2 level, but I still can't understand most of what they say in those weird stand-up Russian humour shows my grandma watches.
My Chinese balances between B1 on good days and A2 on not so good days.
My Polish regressed from A2 to A1, as I have not been using it since I lived in Poland.
I know that there is almost A1 knowledge of Japanese and Tagalog somewhere in my brain, but I would need to work to bring it back to active memory.
Current location: Taipei
How old were you when you learned your first non-native language?
I started English in second grade with these blue textbooks with a lion and a British flag on the cover. The first phrases I learned were "stand up" and "sit down", as that is what we had to do when the teacher came into the class. Beyond that, I was really bad at it. After I changed to a school that taught English in 4th grade, I started over and got a lot better.
My true breakthrough came when I got my first computer and discovered the wonders of the Internets. All the interesting content and possibilities made the language always around me and relevant to my life. I started learning Russian in school in 6th grade and continued until 10th.
Why do you think you've been able to successfully learn new languages?
I have two observations that are bit long-winded, so brace yourselves – lessons of life are coming.
1. Truly pushing myself
Knowing my human weakness and tendency to stay inside comfort zone, I often make an effort to kick myself out of it and place myself into challenging situations with no opting-out.
One example: Waking up at 4:30 in the post-Halloween morning, when most of my friends are still out partying in costumes, and I am scheduled to run 26 kilometers event (and I am very much not a morning person). In the 90th kilometer on that very hot day, 4th biking day in a row, I'm trying to push myself up another hill, squeezed to the side of a narrow road, trying not get hit by the crazy huge tourist buses.
Second example: Hitching a ride in the middle of nowhere in my "hitchhiking across the USA" mission, pondering existential questions like "Why am I here", "What is the purpose of life" and "How far is the next stop as I really need to pee".
I learned from these situations, and I think this is applicable to language learning and beyond, that Perseverance Tops It All. It is not about ambition, or talent, or luck. It is mostly about the determination to grind the grind, to take that next step, get up another hill, or learn the next phrase.
2. Allowing myself to be vulnerable.
Since childhood, especially at school, we are conditioned to see our self-worth in terms of a grading system. A+ or 10 points is perfect, and the further you deviate from this, the less worthy you supposedly are.
Later in life this cultural obsession with perfection transforms into this constant search for the perfect job, perfect portfolio, perfect beach body, perfect mate, and all other modern world anxieties. In this polished, photoshopped world there is no place for vulnerability, and that is exactly the situation learning a new thing (language is a great example) puts you in.
As kids, many learn that it's better not to do something than be less-than-perfect and "embarrass yourself", and this limited belief grows stronger as we get into adulthood. Unlearning the fear of imperfection is one of the hardest things to do, but at the same time one of the most rewarding things that will potentially benefit all aspects of your life. This where the FI3M blog really resonates with me, as Benny talks about all these times he felt stupid talking his Tarzan language. But instead of running from it, he embraced the situation and turned it into a normal phase of language learning that everyone goes through.
What are your biggest problems in language learning? (and how do you solve them?)
#1 Problem: Fighting the Lazy.
I admit I am spoiled as far as Mandarin learning goes – I live in a Taiwan (they speak Mandarin in most places here) AND I have a native speaker roommate.
However, juggling a full-time day job and other work and hobby projects takes up a lot of time and mental energy. Therefore even though I have this perfect opportunity to use Mandarin all the time, I still often use English, especially when I am trying to express something complex, or when it is early in the morning before coffee. Afterwards I curse myself for being so lazy and not trying to use Chinese, promise not to use English the next day… and go back to do the same thing again.
To fight the lazy I use two main "weapons" that I call The Pavlov and The Squeezer.
The Pavlov is a pretty simple technique that uses small rewards to tame your lizard brain and motivate you.
For example, I promise myself that if I talk only in Mandarin with my roommate Megan in the morning the whole week, I can eat sweets during the weekend. (Note: this technique also works if you do not have a roommate named Megan, or even if you do not have a roommate at all. You just need to get creative in this case).
For extra points: give the reward TO the dedicated person and tell them not to give it back to you if you fail your promise. Just make sure that person doesn't have a sweet-tooth if you are working with sweet rewards.
The Squeezer makes it so speaking Mandarin is the only option.
My roommate's English is great, so it's easy to slip back into my comfort zone and avoid stumbling over complicated Mandarin phrases while trying to keep the tones right (Mandarin is a tonal language, so the way you say the word is as important as the finding the correct word to say).
To fight this, I schedule meetings with friends whose English is rudimentary or non-existent. My brain makes an enormous effort and squeezes out many words I did not even know I knew, all just to fill the void of the awkward silence.
For extra points: schedule more meetings with the same no-English friend, so your conversational topics will need to move beyond the basics to a more profound conversation. You might feel like a squeezed juice box after these meetings, but the benefit of this technique is enormous.
#2 Problem: Reading Chinese.
A lot of people are scared to even start learning Mandarin because the thousands of characters looks so intimidating at a first glance. Actually, speaking Mandarin is easier than you think, as Benny says.
Reading and writing, on the other hand, is no walk in a park (unless the park is located in Mordor).
The difficult part about reading Chinese is that often even if you know separate characters and how to pronounce them, in combination they can make may up a word that you don't know yet. In this case you can read it, but cannot understand it. Also, there are no spaces between words, making it more difficult. Basically you need to learn all the words you will read, not just a few thousand characters.
Yet, learning to read Chinese is one of the most fulfilling things in this language. Characters bring nuance and depth to the words you are learning. There is another level of beauty and cultural understanding that reveals itself, and as far as my experience goes, it is well worth the struggle.
To motivate myself, I made a promise to reach a level high enough to read The Big Issue magazine by 2016 June.
There are three neat tricks condensed in this self-promise. First, it has a very concrete goal – I know what kind of text I want to read and I can measure my progress easily. Second, I have a deadline marked on my calendar. Third, The Big Issue is not just a simple magazine, it is an initiative to help homeless people make money by selling this magazine.
In Taipei they usually stand around metro stations, so I get to see them often and it's a constant nudge to hurry up.
Another technique for reading motivation is choosing interesting material. I got this Japanese manga "Tokyo Ghoul" from my roommate translated to Chinese. The text is quite simple, but the plot is interesting and the topic is quite gorey. Where else would I learn words about eating human intestines if not Japanese manga?
#3 Problem: Time. I literally have never heard anyone saying "Oh, I am so NOT busy right now, perfect time to start something new". Being busy is a "normal state" in the modern world. Finding time for language learning is probably the most universal struggle that I face as well.
The biggest breakthrough came from reading one of the Fluent in 3 Months posts about the value or short language sessions. Before, I tried to devote 2-3 hours on weekends for Chinese, but then on the weekend I would do EVERYTHING and ANYTHING and avoid the language session.
After reading that blog post, I simply added 20 minute language sessions into my morning routine. I usually do it by going through some ankior Memrise flashcards and listening to one podcast session from ChineseClass101.
What would you tell someone struggling with the same problems?
First – be your own trickster.
Humans are weird and complicated machines. We want to do great things, but there's another part of us that wants to take the path of least resistance, to avoid struggles and seek pleasure.
Sheer willpower will get you only so far – it is an easily exhaustible resource. So, you have to trick yourself to do the difficult things now and reap the benefit much later.
Second – do not compare yourself with others.
It easy to think that other people who already speak the language you want are smarter, more gifted, have better genes or were blessed by a fairy god-mother. But you can only see just the tip of the iceberg of their success and portrayed perfection. What I always liked about Fluent in 3 Months is how it demystifies language learning, showing that everyone struggles and has the "f**k this sh*t" moments.
Third – find something, one thing, that you love about the language and culture that can serve as a "reminder token" of why are you doing this thing.
It can be a handsome k-pop singer, that beautiful poem in Russian or the Portuguese movie you watched during your trip there. Have it as an anchor to get you back on track in the moments of doubt.
What do you think your weak points are as a language learner?
With Mandarin, I am at the level where I can live comfortably with my current language skill. My weakness lies in this little comfort zone and finding strong motivation to go beyond this.
I am also very prone to distractions. I love to experience new things, and starting a new foreign language is always tempting. For my blog, I watch a lot of Asian movies, and I start thinking how great it would be to understand this Japanese film or sing along with this Bollywood song.
The last and I think my biggest weakness is my tendency to get frustrated with myself quickly.
My Chinese is good enough to hold conversations in various topics, but engaging in more complex conversation with a group of people is still very difficult. I often lose track of the conversation, and my friends need to pause their conversation to explain things to me. This feels frustrating and embarrassing, as I know I could easily do this in English, but in Chinese I am like a child listening to an adult conversation. So I often opt-out from group conversations and daydream.
What would you say to the person who feels like learning a new language is a crazy dream that's just not possible for them?
Write down all the reasons you think it is an unattainable dream. Then play the devil's advocate and refute all the reasons you just wrote.
It's a good little "game" that allows you to see that you can come up with valid reasons for both sides. No matter how crazy the end goal seems to be, all you actually need to do is take the next step.
Team Member: Ingo – Forum Moderator
Native language and country: German, Germany
Languages you speak?
German is my native language. I hold official C2-level certificates in English, French, Portuguese and Spanish, as well as a C1-level certificate in Russian.
My current goal is to bring my Russian and Spanish on par with my English and French (preferably, in the coming year) before putting any serious effort into new languages.
Current location: Germany
How old were you when you learned your first non-native language?
I started learning English and Latin at school at ages 10 and 12, respectively. But my real language learning journey began at university when I decided to take up French.
Why do you think you've been able to successfully learn new languages?
Even though I have given up on particular courses and particular languages quite a few times, I never gave up on language learning as such. I can identify a few of key factors as to why:
1) Being confident in your language learning ability.
When I started getting serious about language learning, I had already learned English. The experience of having learned a first foreign language gave me confidence that I could actually learn new languages. This is why I believe Benny's advice to learn Esperanto as a first language project can be so valuable.
Once you have learned one language, remind yourself that any future struggles are not a problem with you, but maybe with the course you are using, or maybe you are just not into the language. If you keep trying, you'll find an approach, course, or language that will resonate with you, and that will lead to a successful language-learning mission.
2) Developing a sense of past progress
It's important to developing a positive attitude toward your language learning abilities and efforts. Even as an experienced language learner, I'm not immune to roadblocks. I still have to cope with plateaus and frustration.
I use fixed mini goals to set myself achievable aims, but they are also useful points of reference to compare my current language performance with my past ability. Documenting how your abilities change over time is key to understanding your progress. I do this by regularly submitting texts for correction, recording myself, and keeping audios or texts that I could not fully understand in the past. Revisiting them gives me an objective idea of how much I have progressed.
If I feel stuck, I might also take a day off to refocus on a stronger language. Watching a film in French immediately makes me appreciate how my French has evolved. The kind of emotional appreciation that happens is difficult to translate into words – you have to experience yourself.
3) Keep on moving forward.
It is easy to get excited about starting a new language, but losing that excitement can be almost as easy. So, how can you keep that flame alive?
Language learning can feel like an adventurous expedition through uncharted territory. But while I am in that uncharted territory, I need to make sure that my engines do not run out of fuel – otherwise I will get stuck.
It's essential for me to develop a sense for the kind of activities, materials, mini-goals and rewards that make me want to continue. This drive to want to continue is the refueling I need. To develop this sense of what kind of fuel works, I had to try many approaches that did not resonate with me. This is a natural part of the process. You will likely test out many materials, methods and resources that do not work for you before you find the ones that work best.
I suggest focusing more on how motivating an activity is than how much you'll "learn" in any kind of objective terms. One strategy that works for me is to sign up for an exam well in advance. This gives me a set deadline I can work to, but it also gives me a date at which all this intensive studying will stop. It's easier for me to tolerate intensive study for a limited amount of time.
It's important to do something enjoyable in the language, preferably every day. Depending on your level, that can be meeting up with native speakers (perhaps exchange students at the local university), reading simple jokes in the language, or watching sitcoms on Youtube (such as Extr@, which you can watch in German, French, English, or Spanish). The bottom line is to make sure language learning feels positive.
What are your biggest problems in language learning? (and how do you solve them?)
My recurring themes are mixing up languages, long-term memorisation, and maintaining languages I learned in the past.
I can only seem to stick to SRS if I have an exact date – such as an exam – when I can stop doing SRS. I don't find SRS enjoyable. I make sure to have rewarding, instrumental background music, and I work with full sentences and high quality recordings by native speakers (which I'm willing to pay for given that a lot of free decks I have tried had even basic spelling mistakes). Working with full sentences also helps improve grammar and punctuation.
Conversational connectors are worth learning as soon as possible, but I also prefer expressions I've hand-picked myself over pre-compiled word lists. Looking at the most frequent 250 words or true and false cognates won't hurt, but frequency lists of unrelated terms are the most boring "language resource" I've encountered. Instead, I look for resources interesting enough to be read, listened to, or watched on their own right.
What would you tell someone struggling with the same problems?
I believe that some degree of interference is unavoidable, but here are a couple of tools:
Develop a "starting routine" for each language. This can include a lead-in phrase and a specific tongue position for the language. For Spanish, I place the tip of my tongue between my teeth. Get inspired by conversational connectors to get an idea of what a lead-in phrase can look like; and note that you can just "think" your lead-in phrase instead of speaking it out loud. This can be used both for launching learning sessions and switching languages during conversations.
Develop a distinct personality for each language, including different gestures, postures, moods and manners of speaking. Paying close attention to a role model can help.
Create distinct associations, like colours for different languages. All my Spanish flash cards and files are yellow, and I adapt SRS backgrounds and text colours accordingly.
What do you think your weak points are as a language learner?
I'm a recovering impulsive language mission starter and perfectionist.
Putting too many languages on my plate at the same time was a concern or a long time. I learned the hard way that giving in to the temptation to start every language I find interesting only leads to mixing up those languages, not having a sense of progress, and failing to learn quickly.
I also had to acknowledge the limitations of my memory. Not only do I have a bad memory (at elementary school, the only record I set relating to physical education was the highest number of towels left in the changing room), I also can't seem to muster the discipline necessary for tools that seem to work perfectly for other learners, like Anki. I'm always impressed by people who can actually learn thousands of words or characters from frequency lists put into Anki.
I also find it hard to concentrate on what I call pseudo-interactive audio courses that some successful learners swear by (i.e. courses that are bilingual and include pauses for you to answer questions). If I try to focus on them, they turn out to be too slow and tedious… If I listen to them in the background, I quickly lose track of what is being said.
What would you say to the person who feels like learning a new language is a crazy dream that's just not possible for them?
I'm a born perfectionist. This condition was impaired by studying mathematics, where a tiny mistake in a proof can cause the collapse of an entire theory built upon it. Combine that with an extra bit of introversion, risk-aversion, and bad memories from language classes where grades were based on the frequency of mistakes… then add in the fear that making mistakes will make native speakers dislike you immediately for butchering their sacred language… and you get a perfect inhibition to actually using the language.
Fortunately, I learned at university that all these naïve notions are just not true. I met exchange students learning my native language who shared interesting stories in not-so-perfect German, and they managed to not just get their point across, but let their wit and personality shine through. I even found their accents and slips while speaking my language endearing. In turn, they did not seem bothered by the mistakes I made when speaking their language, but seemed flattered to hear how much effort I had put into learning their language.
That was when I realised that we're not just entitled to make mistakes, but we're actually expected to do so – because it's just the most natural thing to do while learning, and languages are always about communication. There is nothing like the first time an exchange student told me that conversing with me in his native language was the first time in months he felt understood and connected like home. Ironically, this moment of perfection would never have been possible if I had followed my perfectionist instincts all the time.
What Did You Learn from This Article?
You now have an incredible toolbox of hacks and approaches you can use in your language learning.
What advice did you find most helpful in this article? Let us know in the comments.