How a Personal Assistant can help budget travellers
---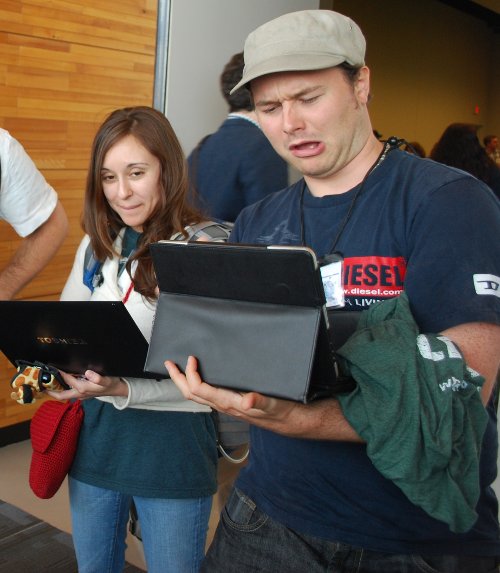 People are always curious about how I can set myself up so quickly in a foreign country and I've shared my typical strategies for finding accommodation quickly before. That's what I typically do and it's been very effective.
But this time I tried something very different!
Because I'd have a 10 hour jet lag (coming from Vancouver) and would have a rough flight as a consequence of buying such a cheap ticket, I knew I'd arrive very tired. What I didn't realise was that my final flight would be delayed SEVEN times and I'd end up spending 28 hours in Düsseldorf airport!
(Many thanks to SunExpress for being the worst airline in my entire last decade of travelling and treating their passengers so terribly, most of whom were Turkish families with dehydrated babies)
This meant that I arrived a day late and 3 full days of sleep deprivation meant that my usual strategies to get over jetlag quickly didn't work.
I've actually had a rough first week of exhaustion and oversleeping, so I've only started my language mission in the last two days. (First week update of mission will have to come next week, sorry!)
If I had to do my usual intensive search for an apartment on my first day(s), while figuring out the bureaucracy behind setting up a SIM card in Turkey, and doing it all in a country that doesn't speak much English (I am here learning its language after all!) I would have had a terrible first few days on top of my exhaustion, likely spending a lot on hostels or sleeping on someone's couch in the process, which would not have been easy when I needed to catch up on lots of sleep.
A hired helping hand
Instead of this, I arrived and went straight to my own bed in my own apartment, and had the vast majority of everything else arranged for me. And no, I didn't go through an agency!
Agencies are all over the place; they are a barrier to protect you from the local langauge and will figure it all out for you with a pre-arranged deal they have with local businesses. But they are also terribly expensive, may be working on commission (so are motivated to give you something more expensive) and tend to be too up-market for my needs. Those I know of give you anything but an authentic experience.
The ideal is to have a good friend to simply do all the work for you, but that's asking a lot of any friend and I didn't know anyone in Istanbul. So I hired a task specific temporary Personal Assistant!
Now I know what you're thinking: assistants are for people in suits with too much money, but I actually spent a total of about US$50 to get all my bare essentials arranged for me! He was happy with the payment and so was I. That's what I'd easily spend in hostels and needing to eat out all the time in a day or two. Or much more for hotels. And frankly, the convenience of going straight to my own bed from the airport in the perfect inexpensive ideally located apartment was in itself well worth the money!
How did I do it?
I went to odesk and elance and wrote an advertisement to get someone who lives in Istanbul to do the work for me. After an interview process with several people, I hired a local who definitely looked like he would be helpful. On these systems you can hire someone who has already worked before for other people and has references so you know you can trust them.
He called up several advertisements that he saw (entirely in Turkish of course) and haggled the prices for me. He visited the most interesting ones personally and sent me all the details, and made sure they fit all the criteria I set (central, safe area, furnished, with Internet, within my budget etc.). Since he was searching as a local "for a friend" he didn't have to deal with the price hikes I would have had as an obvious foreigner with no Turkish.
My ideal home
When I arrived I went straight "home", paid my rent and got some well needed sleep.
My rent is a fantastic price and everyone I've told how much I pay are always surprised considering I live right by the Galata tower and a short walk to nearly all the nightlife of the city, and am only here for just over seven weeks. The apartment itself is modern, spacious, with air conditioning for hot Turkish afternoons and has all features I need and some I don't (like widescreen satellite TV).
The only catch is there is no view because it's tucked inside a small street. This also means no light gets into the apartment, and this has not been helping me adjust to local time! I usually wake up with sunlight, not alarm clocks: something I'll miss for the next weeks, but worth the sacrifice for all the other benefits.
He was initially going to meet me as soon as I arrived from where the airport shuttle drops me and even bring me there himself! But all my delays meant I arrived too late to meet him, so I got a taxi and met with the owner directly instead.
The personal VA
While travelling, I was constantly communicating with "my assistant" to finalise details with him and ask him for extra tips entirely on my 3G Kindle, which has come in handy many times before while I'm on the road. He met up with me the next day and he gave me a bureaucracy-handled SIM card, with 3G Internet enabled, a public transport card, a nice chat, and a warm welcome! We did it in a place that had my first taste of very strong Turkish coffee, which certainly woke me up!
While here, I'll continue to send him small tasks over the next weeks that may simplify my time in Istanbul. For him it's welcome extra work (he already works full time) and he gets paid fairly of course, and for me it simplifies my life! This week for example I've asked him to call up some gyms and dance schools for me to find out what their prices are, since I can't make phonecalls in Turkish yet.
I had read about "Virtual Assistants" in books like Tim Ferriss' 4 hour work week that virtualise everything for you. I have gotten paid help online before to help me tweak some things on this website, but there is isn't a lot that's "virtual" about what I'm doing in Istanbul!
It worked out great, so I do believe I'll be trying this in future destinations too 🙂