6 Steps to Pick the Right Tour Company for You in Europe [+ Recommendations!]
---
I love traveling around Europe. Historic cities, incredible and diverse cuisine, stunning landscapes, crazy nightlife – I just can't get enough of it.
As one of the most popular regions in the world to visit, there's an obvious plethora of tours available to travelers. From barebones walking tours and food tours to biking outings and ultra-luxe multiweek excursions, Europe has a tour to cater to every traveler type.
If you're thinking of taking one in Europe, how do you make sure you choose a reputable company that's going to provide not only a lot of value but a deeper, more authentic visit?
I take a lot of day tours and sailing outings when I'm in Europe, and have run multiday tours through the continent as well. In short, I know a lot about European tour companies.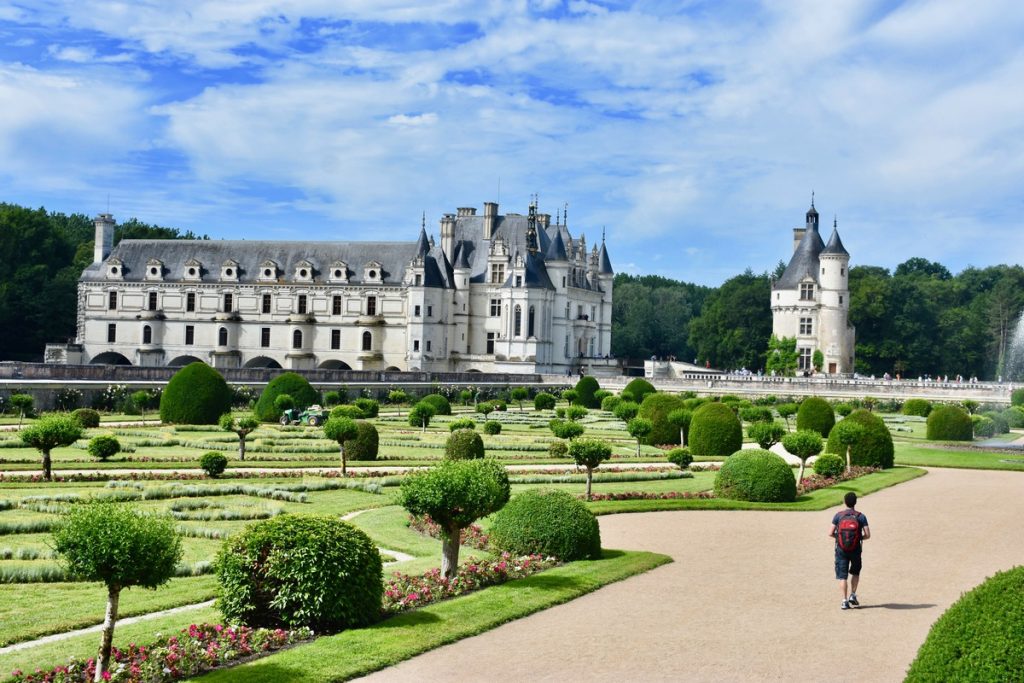 In this post, I'll break down the things I've learned you need to consider before you book your trip, so you can save time, save money, and find the best tour companies in Europe for your next visit!
6 Steps to Finding the Right Tour Company for You
1. Make Sure You're the Intended Audience
There are all kinds of companies that lead incredible trips around Europe — many of which cater to a specific audience. If you find a tour that is going to the places you want to go, make sure it also caters to your demographic and interests.
If you're a young partying traveler in search of a two-week trip around Western Europe, you probably don't want to get stuck on a bus with retirees (and vice versa). And if you're an upscale luxury traveler, you likely don't want to spend a week hostel-hopping with budget backpackers.
Most such companies have a niche, so if you're not sure whether or not a tour is for you, email them to ask what their typical age range is and what the trip is like. That way, you can better decide if it's the kind you want to go on.
2. Review the Itinerary and Pace
While most travelers want to see a lot during their trip (you want to get your money's worth, after all), you don't want to be too busy. Far too many tours I've been on have rushed travelers from site to site, day after day after day. By the end, you've seen a lot…but it all becomes a blur.
When it comes to travel, my motto is quality over quantity. That means traveling slower and deeper, and not rushing from highlight to highlight. If you want to ensure you have a memorable trip that isn't rushed, make sure the tour companies you're reviewing have reasonably paced itineraries.
For multi-day excursions, pick a tour that does 1-2 big activities per day. That wayl you're not rushed and still have time to do your own thing. I'd also want at least a couple of days in each city — especially if the distance between them is long.
Additionally, make sure the company can accommodate any special needs you have, such as a specific diet or mobility issues. If you have trouble being on your feet all day, an active tour full of walking and hiking might not be for you, for example.
3. Find Out What's Included
For full-day and multiday tours, find out what's included. Is pickup from your hotel or the airport included? Are all meals included or just some? What about drinks?
If there are optional activities, do those cost extra?
Read over the information provided to see exactly what is covered and what isn't, so you can budget accordingly. Most reputable companies will spell this out.
4. What's the Group Size?
As a solo traveler, I'm used to traveling by myself (or occasionally with friends).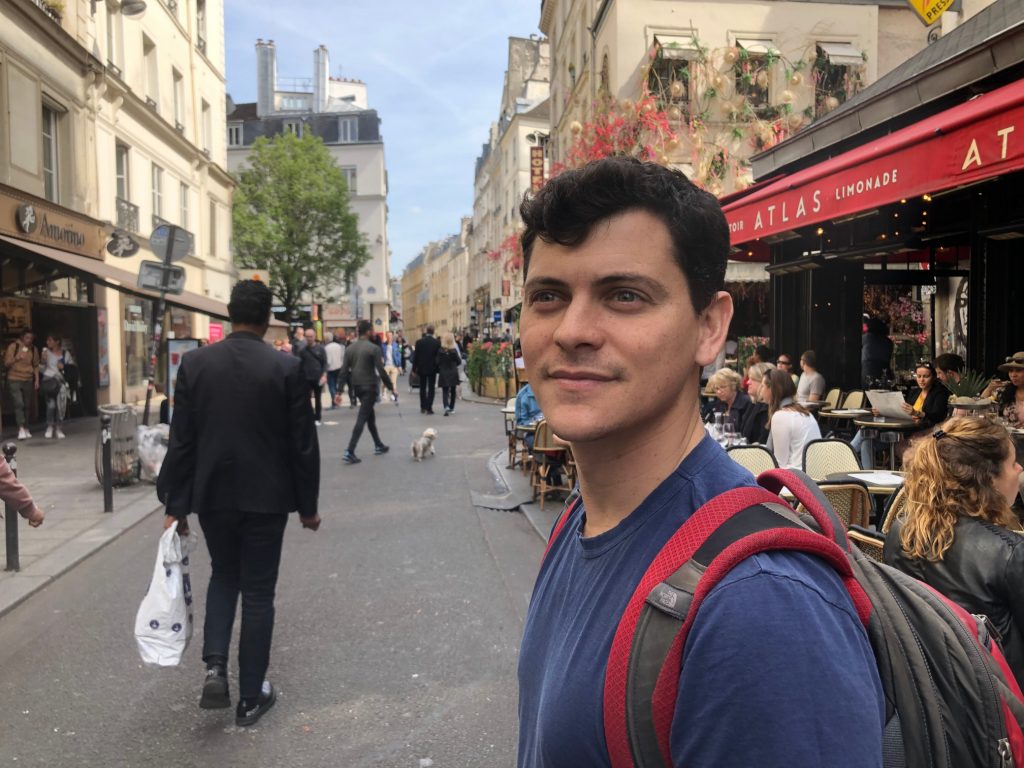 That means that when I book a tour, I don't want there to be a million other people around. Small-group tours, while sometimes more expensive, allow you better access to your guide, so you can ask questions and have a more hands-on experience.
I have a story for those who really only enjoy solo adventures. Sometimes, traveling is better in a group, and here's an example why.
In Madagascar, traveling 250km (150 miles) can take up to eight hours as the roads are in bad shape.
While I was there on a tour, a bridge on the only north-south road collapsed because a truck was too heavy for it (weight station bribes are frequent). We had to wade across a river so another bus could pick us up on the other side!
This was easier to face in a group than it would have been alone.
You don't have to look for big groups! For full-day excursions and multi-day trips, aim for tours that have 15 people or fewer. That keeps the group small and personal while also making sure there are enough people that you'll likely be able to hit it off with someone and make a new travel friend.
5. Make Sure It's a Sustainable and Responsible Company
Many destinations in Europe, like many places around the world, have been struggling with overtourism in recent years. From popular cities like Venice and Barcelona to entire countries, such as Iceland, overtourism has not only made visiting less enjoyable but had a negative impact on the people who live there.
When looking for a tour company, be sure to spend time researching how they give back. Ask yourself these questions:
Do they hire local guides?
Do they avoid overtouristed places and unethical activities (like getting up close or interacting with wild animals)?
How do they support and give back to the community?
While we all want to have an enjoyable experience when we travel, we should also make sure that the places we visit actually benefit from us.
6. Read Reviews
Once you've found a tour company (or several) that meet your needs, check out online reviews. While you always want to take reviews with a grain of salt (people are much more likely to complain than write positive reviews), it's important to browse them just to make sure the company delivers on what it promises.
While I don't love TripAdvisor, it's a decent place to start, just to get your bearings. From there, ask around in any travel groups you're a part of, as well as online communities like The Nomadic Network.
Lastly, you can read some blogs to see if there are any in-depth reviews. But be warned: many bloggers get free trips in exchange for writing about an experience, so just know that what you're reading may be biased if the blogger got a free trip (or compensation) for the tour.
Book Your Trip!
With all your research done, it's time to book your tour! Whether you've found the perfect day trip or are planning a multiweek trek around the continent, it's time to sit back and enjoy the fruits of your labor.
Pro tip: Before you book your tour, ask yourself:
Is there a deposit, and is it refundable?
What is the policy should you need to cancel? Are full or partial refunds available?
What is the COVID policy?
Read over the tour company's FAQ, and if you have unanswered questions, send an email or call. That way you can get specific, up-to-date answers before you book.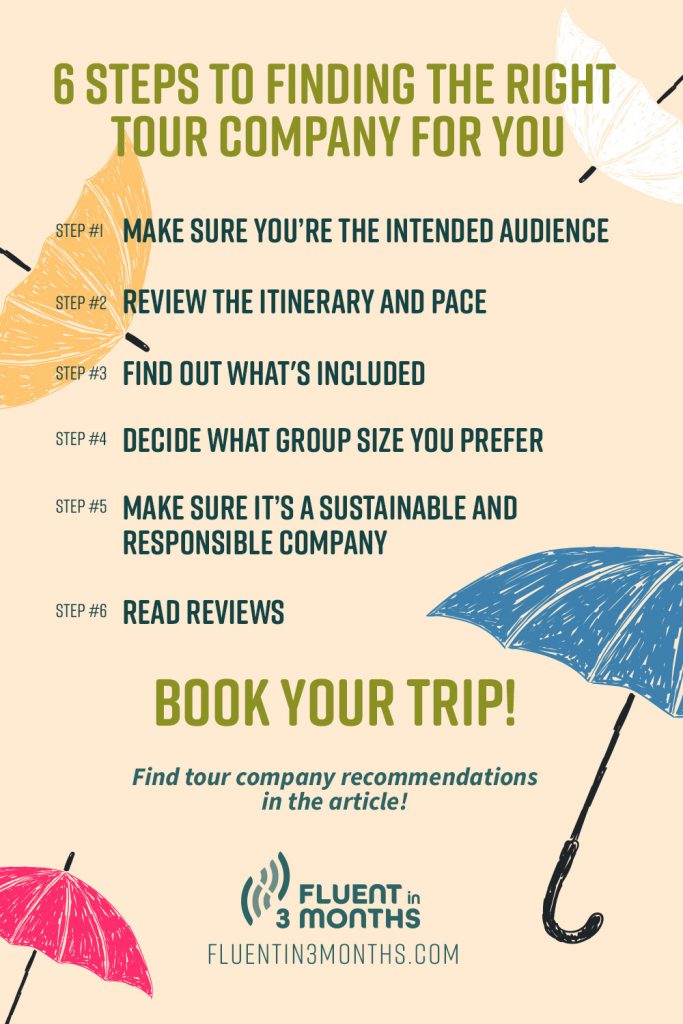 Suggested Tour Companies to Have the Best Time in Europe
From walking tours to food tours to day trips and more, I've tried and tested dozens and dozens of companies. Here are a few of my favorites to help you make the most of your trip:
For an in-depth breakdown of each, check out my list of the best tour companies in Europe.
Make the Most of Your Trip With Tour Companies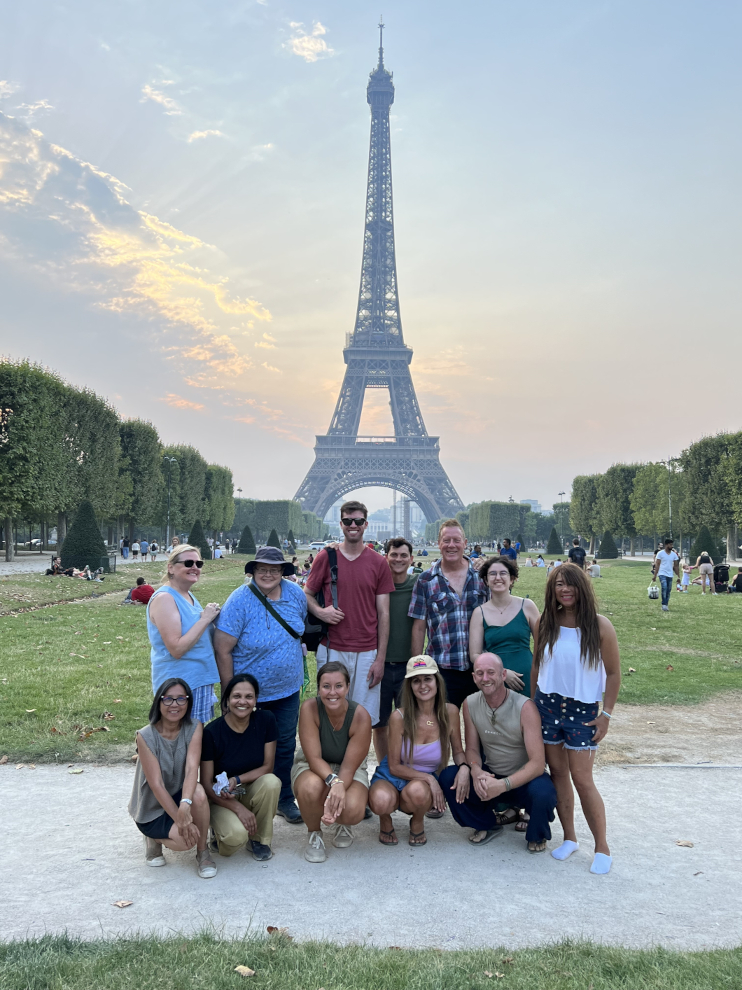 While I love solo travel, there are times when a tour is called for. They often give you access to places you might not otherwise have and involve experts who can elaborate on the history of a place.
By following the steps above, you'll be able to find the perfect tour company for your next trip to Europe, ensuring that you have a much deeper and more authentic experience.